Hello there and welcome to Good Tasting Meals!
If you are like most of us, you want to feed your family healthy, delicious foods.
You also likely work long hours and have other commitments that keep you from slaving over a stove for hours. It may seem that healthy food is beyond your grasp, and you find yourself relying on takeout far more often than you should.
Did you find yourself nodding at the above statements and thinking that they fit you? If so, it's time to talk about air frying.
Air frying has several benefits over traditional cooking methods, and it is great for people who are often busy. Just put your food in the fryer, close the lid and set the time.
Before you know it, you will have delicious food that your family will love.
There are several benefits to the use of air fryers. We will list a few here to get you started.
If you need more information on any of these benefits, it can be found in other articles on this site.
Who Founded This Site?
If you have read this far, you might find yourself wondering who founded this site, and why. My name is Amanda Collins and I'm a bit of a foodie.
If it's fried, I love it. What I didn't love was what my favorite comfort foods were doing to my waistline.
For that reason, I set out on a weight loss journey. However, I found giving up my favorite foods to be nearly impossible.
I was desperate to find ways to eat the foods I craved without my belly telling the world about it later. That simple desire was the seed that started this site.
I discovered air fryers quickly. However, the information on the web at the time was a bit confusing and definitely scattered.
I saw so many contradictory articles that I got sick of it. I decided to create a site that would be a repository for all the best information on the Internet about air frying. Basically, I and my team pick through the information so you don't have to.
However, this site is not just for beginning air fryer enthusiasts. There is something for everybody here.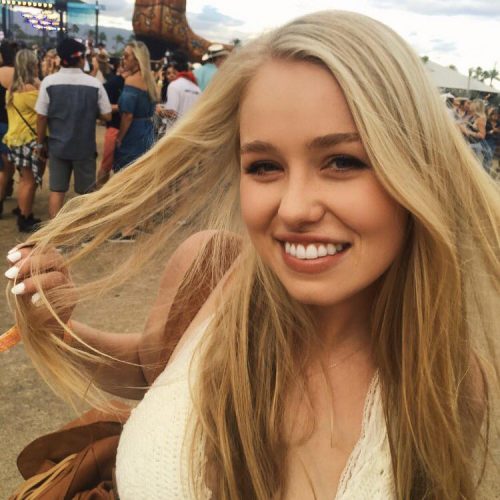 Benefits of Air Frying
Low-Fat Meals An air fryer works by cooking your food from all angles with hot air. This means you don't need oil.The lack of oil makes whatever you cook in the fryer much more healthy and you don't even have to sacrifice the taste.

The result is that you wind up with a meal that looks and tastes as if it were made in an oil fryer.

AromaSome people are sensitive to the aroma of frying food. These people can find being around an oil fryer nearly unbearable.Air fryers eliminate that hot grease smell. Prepare to enjoy your fried food without the fried food smell.
Easy to CleanBecause there is no oil, an air fryer is exceptionally easy to clean. Simply lift out the food separator and toss it in your dish washer.
How to Use the Site
If you look at the page you are currently on, you will notice a group of links at the top. These links list the various categories of information you can expect to find on the site.
This easy design allows you to scan through and pick the category that best suits your needs. However, for convenience sake, here is a list of the categories and what they contain.
Recipes: Here at Good Tasting Meals, we know that cooking the same foods day after day can get boring. For that reason, we feature a large catalog of air fryer recipes.In this catalogue, there is something for everyone, no matter what you and your family's tastes are. However, the recipes on this site are not the only awesome things in this section.

Are you looking for an air fryer cookbook? Are you wondering which of the various books on the market will suit you and your family best?If so, check out our air fryer cookbook reviews. These reviews weed out the good cookbooks from the bad, allowing you to find exactly the one that's right for your kitchen.

Reviews: Are you a newbie to the world of air fryers who is looking for their first one?and finding yourself overwhelmed by the variety? Are you an air fryer owner currently, but find yourself wanting to buy one for someone else?If so, Good Tasting Meals has you covered. Our reviews section has information about the best air fryers on the market.

No longer will you have to remember lists of specs in your head while trying to sort out what you actually need your fryer to do.

ComparisonsEven if you have a particular air fryer brand in mind, it can be hard to tell which model from that brand is best for your needs. Also, sometimes two brands will offer units with similar features.This can leave you confused about what the differences are, or disappointed when your air fryer doesn't turn out to be what you want.

How do you, as a consumer, choose which air fryer to buy in this situation? You turn to Frybetter, of course.

This site's comparison section is second to none. In those articles, we compare various aspects of two or more different air fryers, breaking down the technical jargon for you and helping you find the best deal.

The Blog If you're a novice air fryer user, you might be feeling a bit overwhelmed. However, never fear.Our Fry Tips blog covers all sorts of things that someone just picking up their first air fryer will need to know. Look out for health information, guides for air fryer use, and tips that any home cook could benefit from.
Article Showcase
If you are wondering where to get started on Frybetter, please allow us to showcase just a few of our articles. From these, you will find the perfect jumping-off point to explore the rest of the site.
2023 Best Air Fryer Reviews: Choosing From The Top Ten Air Fryers
If you are buying an air fryer for the first time, this is the place you should start. In this article, we discuss the top ten air fryers on the market in detail. We explain all the features of each model, outlining all the differences.
By reading this article, you can figure out exactly what an air fryer is and is not capable of. Furthermore, if you already have some features you would like in mind, you can compare the models to see which best fits your needs.
2023 Best Air Fryer Recipes for Beginners
If you are using an air fryer for the first time, you are going to need a few tride and true stand-by recipes, things that are both easy to make and delicious. In this article, we empower you by giving you the tried and true recipes that we still fall back on in our own kitchens.
These recipes will suit a wide variety of tastes and skill levels, meaning that there are even recipes you can use if you've never cooked before
Plug in your shiny new air fryer, wash your hands, and let's get started!