Clove substitute is pretty diverse, so you can use other spices to break the monotony of your culinary style. You need to bring new breezes, ingredients, and inspiration to dishes through alternatives.
I will bring you the shortest way to do it. You do not have to spend time searching, testing, and selecting. You just need to read this article carefully and get all the information about the replacements and put them into practice.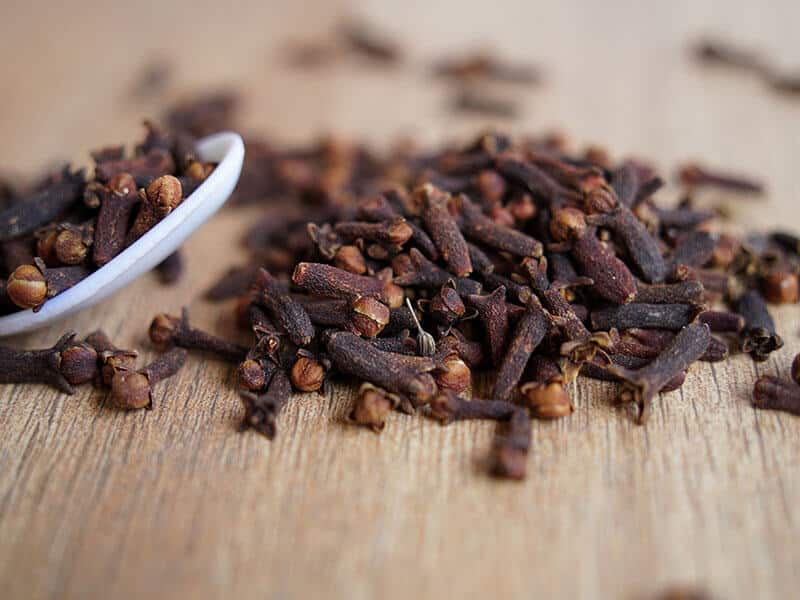 Overview Knowledge About Fantastic Cloves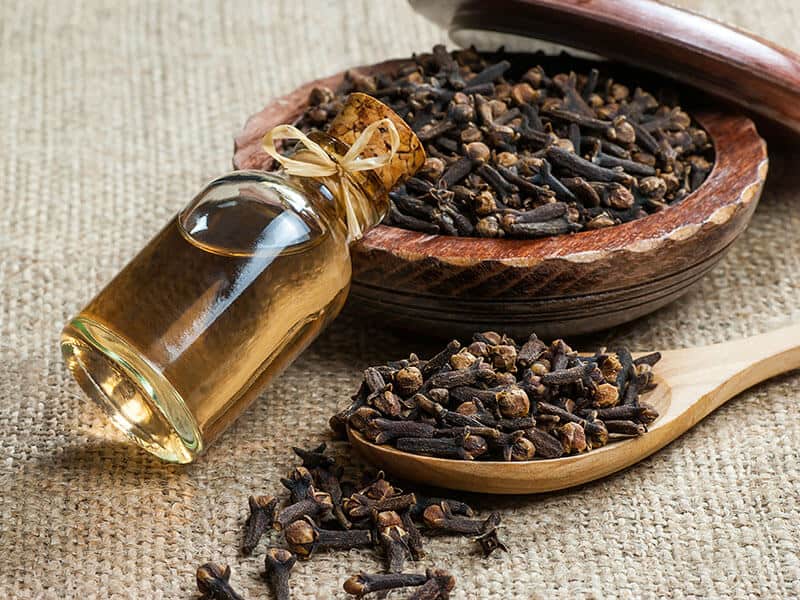 Cloves are obtained from the flower buds of a plant belonging to the Myrtaceae family. Cloves were first found on Maluku island in Indonesia (1) . The flowers of cloves have a characteristic and alluring fragrance. Cloves are a common spice in many kitchens.
Unlike other spices, the flavor of cloves is very pungent. Its warm flavor will bring depth to your dishes. Gentle sweetness and a slight bitterness will leave an indelible impression on you. The typical taste that must be mentioned is its spicy and astringency flavor.
When combined with other spices that are rich in flavor and sweetness, cloves create a balance of taste, thanks to their characteristic astringency and bitterness. Moreover, you will feel a bit of heat when tasting the cloves.
In terms of texture and aroma, whole cloves have a firm and woody consistency. The characteristic strong scent of cloves will explode your sense of smell. It can be grounded into ground form to add to dishes.
Cloves are a favorite spice in Pakistan, Madagascar, India, Africa, Asia, and Sri Lanka. There are various recipes used with cloves. Usually, cloves are used in soups, pies, poultry dishes, baked goods, and turkey.
Cloves go well with both savory and sweet recipes. In Asian countries, cloves are a staple component of curries and garam masala. Furthermore, they are also commonly used in recipes for sauces, ketchup, drinks, desserts, and pickles.
In addition to culinary uses, cloves appear pretty much in medicines, thanks to their health benefits. Cloves have cancer-preventing and antioxidant properties. They are also suitable for people with diabetes, stomach pain, and bone diseases.
Listen to all the fantastic knowledge about the cloves. You can see this video to know more:
Bring New Inspirations With Other Options For Cloves
Cloves is a spice with a characteristic flavor, so you need to use other similar flavoring spices instead. This list of 11 best and simplest replacements for cloves will take the burden of running out of cloves during cooking.
Clove Replacements
Proportions

Cardamom

1 part cardamom = 1 part cloves

Cinnamon

1 teaspoon of cinnamon = 1 teaspoon of cloves

Mace

1 part mace = 1 part cloves

Nutmeg

1 teaspoon of nutmeg = 1 teaspoon of cloves

Star Anise

1 part star anise = 1 part cloves

Allspice

½ tablespoon of allspice = ½ tablespoon of cloves

Five-Spice Powder

1 part of five-spice powder = 1 part of cloves

White Or Black Peppercorns

1 part of white peppercorns = 1 part of cloves

1 part of black peppercorns = 1 part of cloves

Pumpkin Pie Spice

1 part of pumpkin pie spice = 1 part of cloves

Ground Cloves

¾ tablespoon of ground cloves = 1 tablespoon of cloves

Cinnamon And Nutmeg

½ teaspoon of cinnamon + ½ teaspoon of nutmeg = 1 teaspoon of cloves
1. Cardamom – A Member Of Ginger Family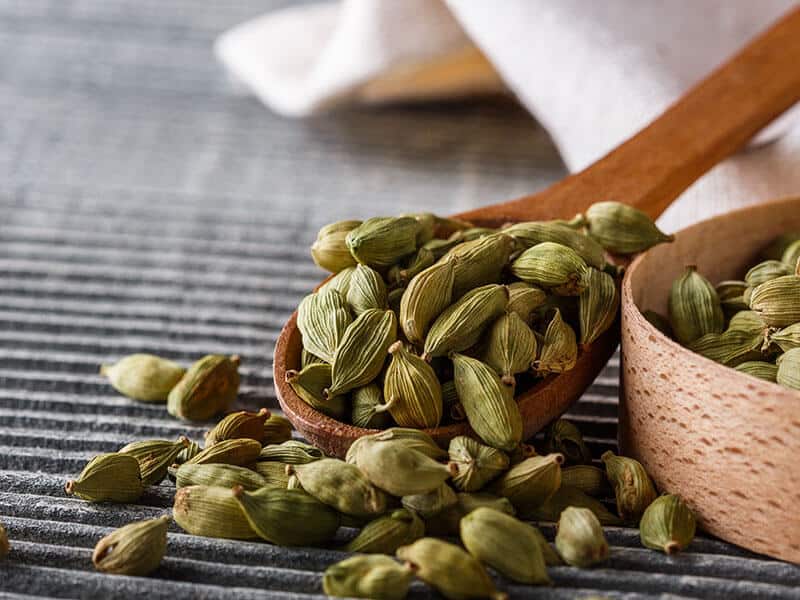 Cardamom is a herb that belongs to the ginger family, so its taste and ginger are pretty similar. In addition, it will help you forget the nostalgia for cloves in the recipes. This spice is pretty common in the Middle East countries, India, and Sweden.
You need to know that the taste of cardamom will be spicier and more potent than cloves. It is also less sweet than cloves. Warm flavor and a bit of mint, citrus, and melon taste will add a splash of flavor to your dish. Fruity, piney, and astringent tastes are other cloves' flavors.
Black cardamom will bring mity and smoky taste. Its flavor is pretty similar to menthol. Zesty citrus, sweet, and spicy tastes are something you can recognize when you taste the green version. Compared to these two types, the taste of the white version is quite mild.
The scent of cardamom is pretty intense, so let's use it when you like a strong smell. To make the taste more like cloves, you should combine it with a little cinnamon. Use an equal amount substitution ratio in curries, desserts, meat plates, drinks, and baked dishes.
2. Cinnamon – The Same Taste And Aroma Substitute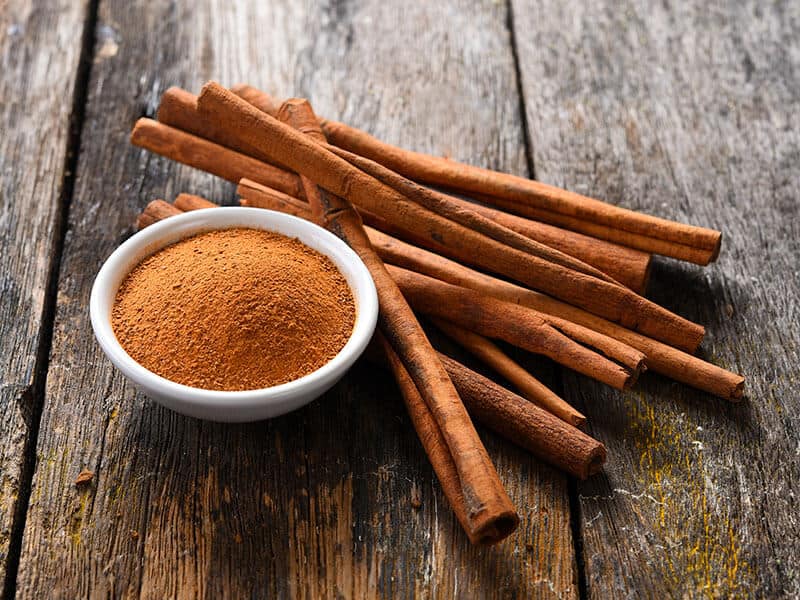 If you compare cinnamon and cloves, their taste and scent are similar. Cinnamon is often combined with cloves in many dishes, so, understandably, it becomes a perfect alternative to cloves whenever you want.
The flavor of the cinnamon will help your recipes shine. When you use cinnamon, your plates will have a warm, woody, bitter, sweet, and spicy taste. However, the sweetness of cinnamon is mild. Furthermore, it will be less pungent than cloves.
For a perfect taste, you should add some nutmeg. On the other hand, you will get a strong scent when adding cinnamon. You will be pleased with the tastes of beverages, baked foods, desserts, and even savory dishes with the presence of cinnamon.
You should add a teaspoon of cinnamon to dishes instead of 1 teaspoon of cloves. When making desserts, it is perfect to combine cinnamon with a bit of vanilla to enhance the flavor. Cinnamon is an ingredient that is suitable for your health.
3. Mace – A Wonderful Product Of Nutmeg Seeds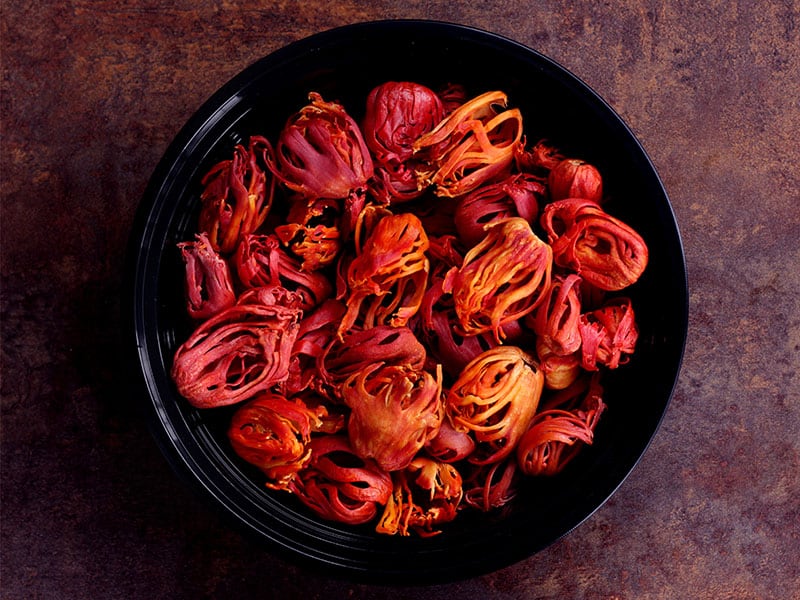 When you peel off the outer layer of the nutmeg, you get mace to replace the cloves. The taste and aroma of mace will do wonders for your recipes. A mixture of sweet, warm, woody and spicy tastes of mace will remind you of cinnamon and pepper.
The mace in rice puddings also offers a unique citrus flavor. When you pay close attention, the taste of mace is more subtle than cloves. You will feel good when you smell the mace. Stores usually sell the ground and whole mace.
People prefer to use the whole mace because the taste is fuller and more authentic. There are many dishes you can count on to use mace, but mace works best in soups, sauces, poultry dishes, baked goods, and fish plates. You should replace them in a 1:1 ratio.
4. Nutmeg – An Excellent Spice To Replace Cloves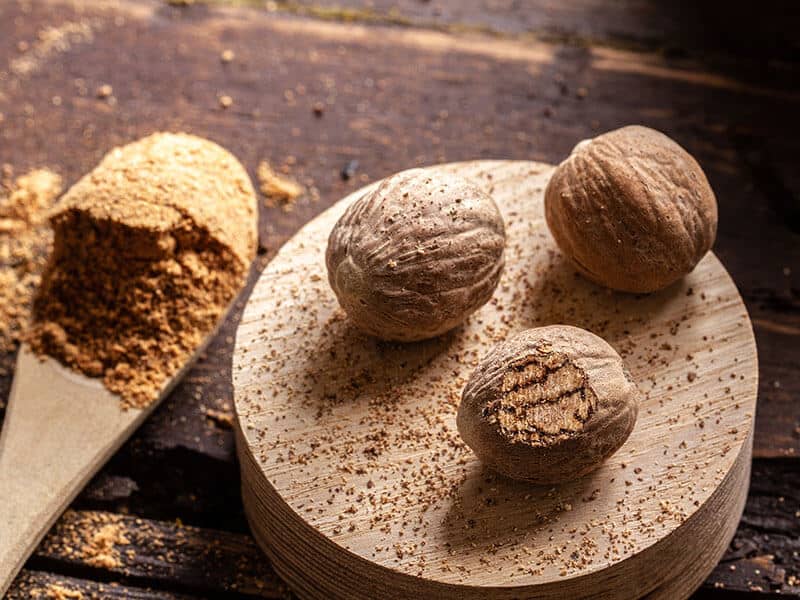 This list will be complete when nutmeg appears. This spice is made from nutmeg seeds. Nutmeg is a tropical climate plant, so you can see it in Southeast Asia and Western India. It is considered to be a copy of the taste and smell of cloves and cardamom.
The similarity in taste makes it an adequate substitute for cloves in culinary. Spicy and warm are the most apparent similarities between these two spices. The gentle sweetness mixed with the distinctively bitter, nutty, woody flavors creates a variety of flavors for nutmeg.
However, the flavor of it will be slightly milder than cloves. The pungent taste of nutmeg will make your dish unique. Please add a teaspoon of nutmeg to soups, baked goods, pies, sauces, meats, puddings, and potato dishes to replace 1 teaspoon of cloves.
Nutmeg is not only a wonderful spice but also a good herb. You will have better digestion thanks to nutmeg. It will help promote the immune system and prevent high blood pressure and insomnia.
You need to know the proper ways to prepare the whole nutmeg in culinary.
5. Star Anise – A Substitute With The Shape Of Star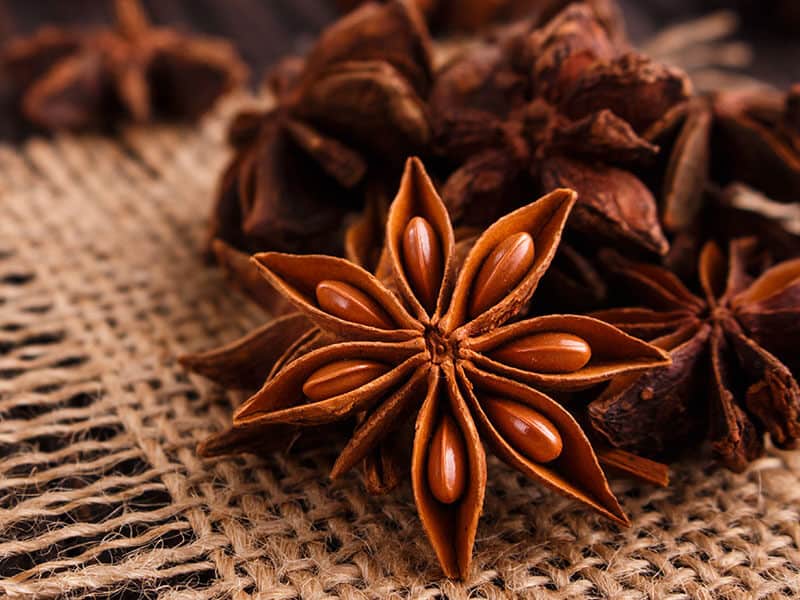 The next spice that will be listed on this list is star anise. It takes the shape of stars. Each star anise usually includes 8 peas. It is often ground for use in many recipes or used as a whole form.
The unique feature that makes it an alternative to cloves is the eugenol component. You can also find this powerful chemical in cloves. Its warm and licorice flavors will satisfy you when substituting for cloves.
Its sweetness, combined with a little bit of bitterness, will stimulate the tip of your tongue. The taste of star anise is pretty intense and appealing. It is good to use 1 part of star anise instead of 1 part cloves for soups, sauces, baked goods, and other savory recipes.
6. Allspice – A Flavor Mixture Of Various Spices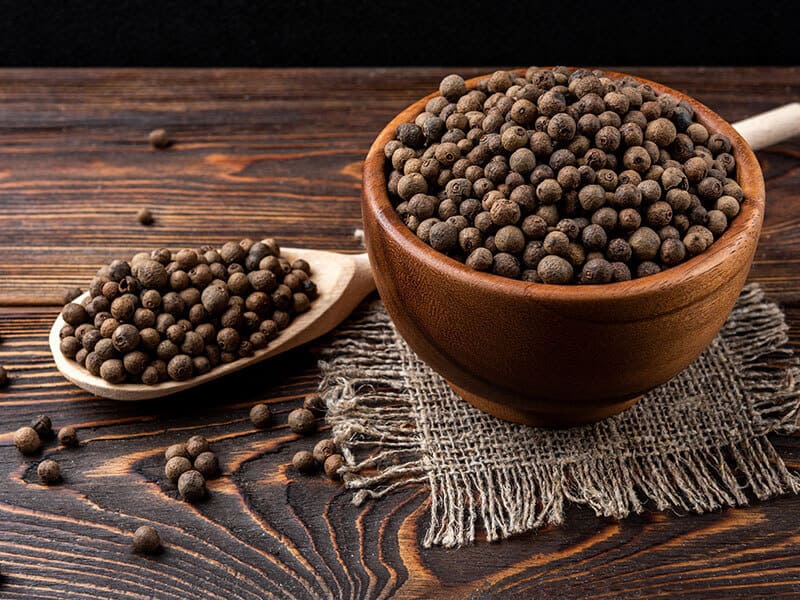 Allspice is the most suitable replacement for cloves. Allspice is derived from the Pimenta dioica plant. This tree is widely grown in Southern Mexico, Central America, and the Caribbean. Allspice meets all criteria to become a clove substitute.
The signature flavor of allspice is a harmonious combination of nutmeg, cinnamon, cloves, and black pepper. The natural warm flavor will bring a pleasant feeling to the dish. The mild sweetness blends with the peppery taste to create a flavor masterpiece.
There are many options for you to use allspice. You can replace cloves with allspice in sauces, meat recipes, curries, stews, and savory dishes. You will love the taste of these dishes after eating them.
In my experience, you should use a balanced amount of allspice as a substitute for cloves. Specifically, you need to use ½ tablespoon of allspice when the recipe requires ½ tablespoon of cloves.
You need to understand all things about allspice to use it properly. You can see this video to know more:
7. Five-Spice Powder – The Combination Of 5 Typical Spices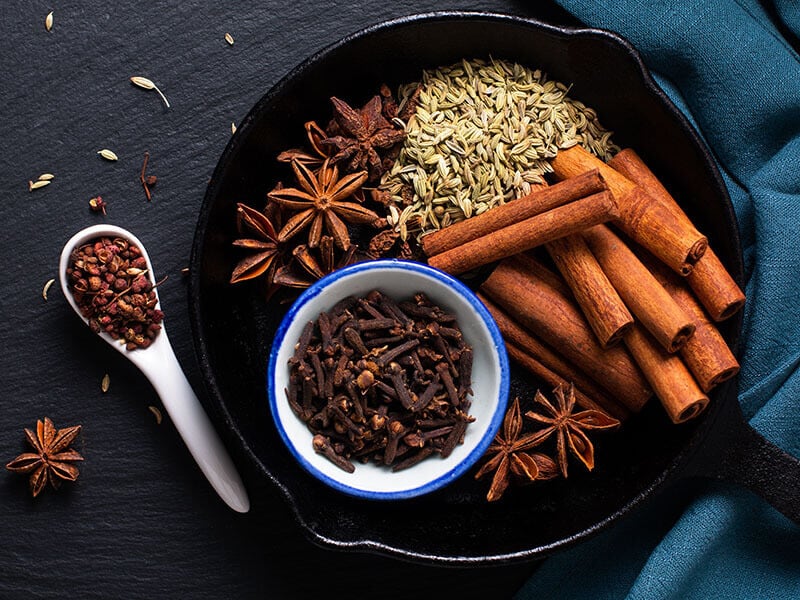 You are probably no stranger to five-spice powder. It is a unique spice when it is created from 5 different herbs. This excellent blend includes cinnamon, star anise, cloves, fennel, and peppercorns.
In addition to the main ingredients above, the five-spice powder may also contain anise seeds, turmeric, cardamom, or nutmeg. Because cloves are one of the components in five-spice powder, it shares many flavor similarities with cloves.
The taste of the five-spice powder is quite similar to licorice. The recipe will become sweeter and warmer with the cinnamon and fennel in the five-spice powder. Its spicy and hot taste is created by peppercorns. Cloves are responsible for the pungent flavor of it.
This spice is used frequently to marinate meat or fish. It is also present in desserts, poultry dishes, and savory recipes. The flavor of cloves will come out from these dishes. An equal replacement ratio will yield the perfect quality.
Discover the detailed information and uses of five-spice powder in cooking.
8. White Or Black Peppercorns – Diversify The Flavor With Them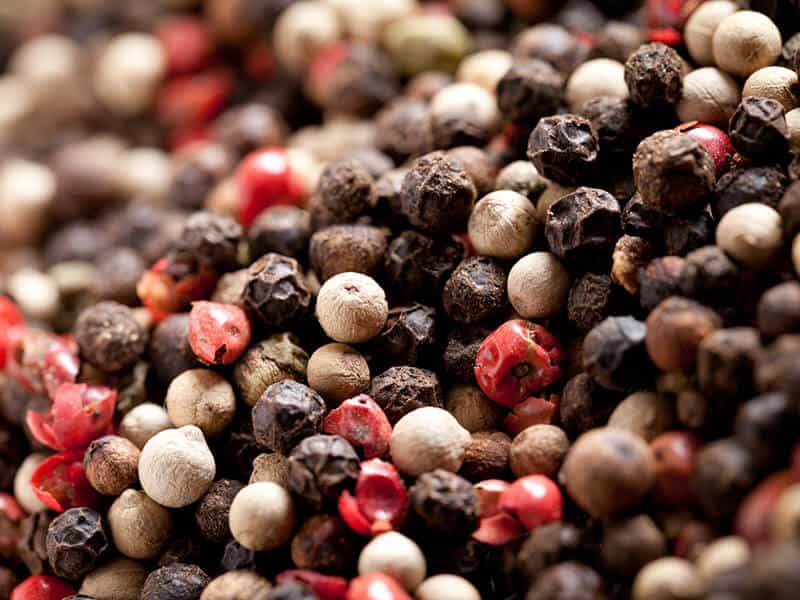 You can use the white or black fruits of the pepper tree to make white or black peppercorns to replace cloves. The pepper tree is a member of the Piperaceae family. Overall, both white and black peppercorns bring earthy and spicy tastes to the recipe.
However, their flavor still differs in a few characteristics. The taste of black peppercorns will be stronger and more pungent. Meanwhile, the smell, color, and taste of white peppercorns are pretty mild but its taste is diverse with an earthy flavor and various tastes.
White and black peppercorns are usually prepared and sold as ground or whole. You can use any form depending on the recipe's requirements. If you do not have cloves to add to soups, marinades, or sauces, you can use an equal amount of peppercorns instead.
9. Pumpkin Pie Spice – Another Mixture Of Different Spices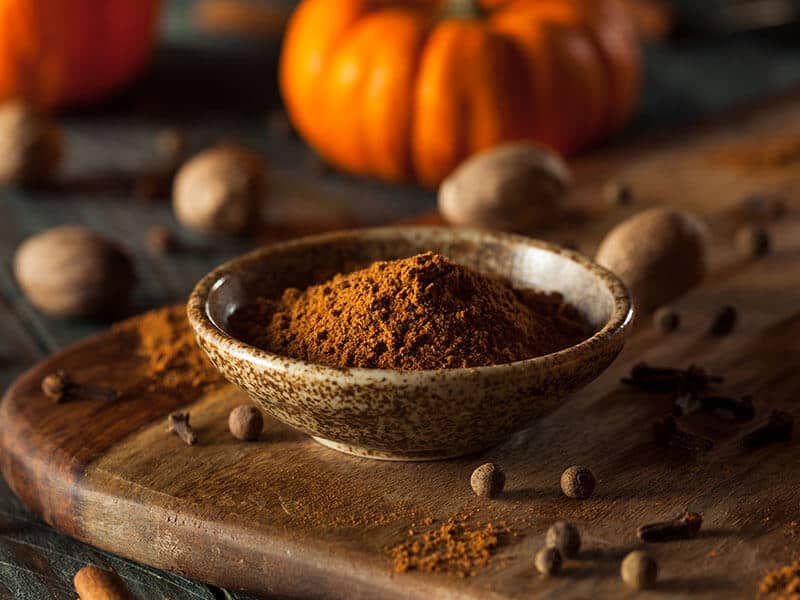 Pumpkin pie spice is a combination of many various spices. Besides cloves, it also contains nutmeg, ginger, cinnamon, and allspice. This alternative will bring a bit of clove taste to the dish when needed.
The characteristic earthy taste will contribute to the success of your foods. The mildly spicy flavor will bring an explosive feeling when enjoying dishes containing pumpkin pie spice. Its mild flavor blends in well with the tastes of other elements in the recipe.
The presence of allspice gives the dish a sweet and pungent taste. The sweetness and nutty flavor of nutmeg are a great addition. The taste becomes more varied with the peppery flavor of ginger. In particular, the spicy and warm taste of cloves is indispensable.
A little cardamom will tone down the pumpkin flavor in this condiment. This spice is an exceptional addition to desserts, such as cookies, cakes, bread, pies, as well as savory recipes. Let's replace 1 part cloves with 1 part pumpkin pie spice.
You can see this video to know more:
10. Ground Cloves – The Same Taste But More Intense Substitute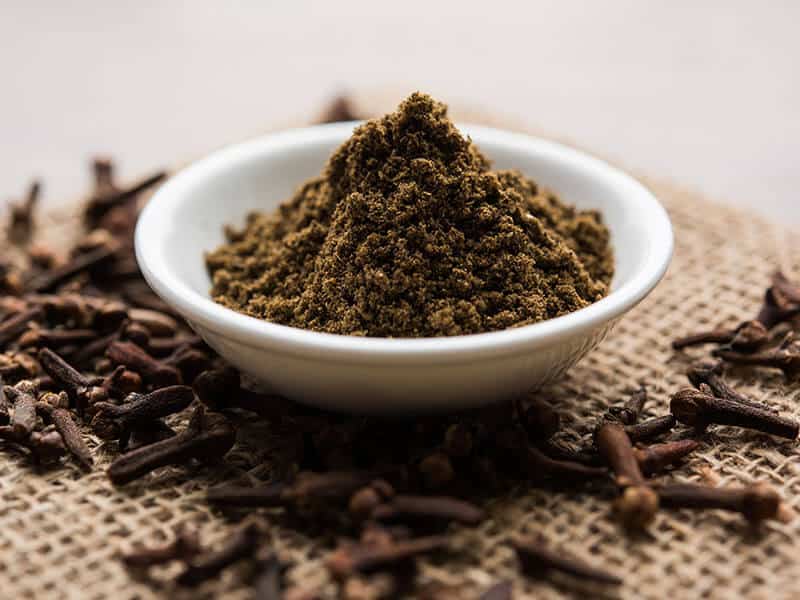 You can completely use ground cloves to replace whole cloves and vice versa. Finding ground cloves is much easier than whole cloves. However, you should be careful when substituting each other because their flavor strengths are different.
Compared to whole cloves, the flavor of ground cloves is more robust. Therefore, you should not use too many ground cloves so as not to affect the taste of the plate. With 1 tablespoon of whole cloves, you should only use about ¾ tablespoon of ground cloves.
The color of soups, curries, marinades, rice, and many other savory and sweet recipes will be slightly altered when you use ground cloves instead of whole cloves.
11. Cinnamon And Nutmeg – Mix To Create The Closest Taste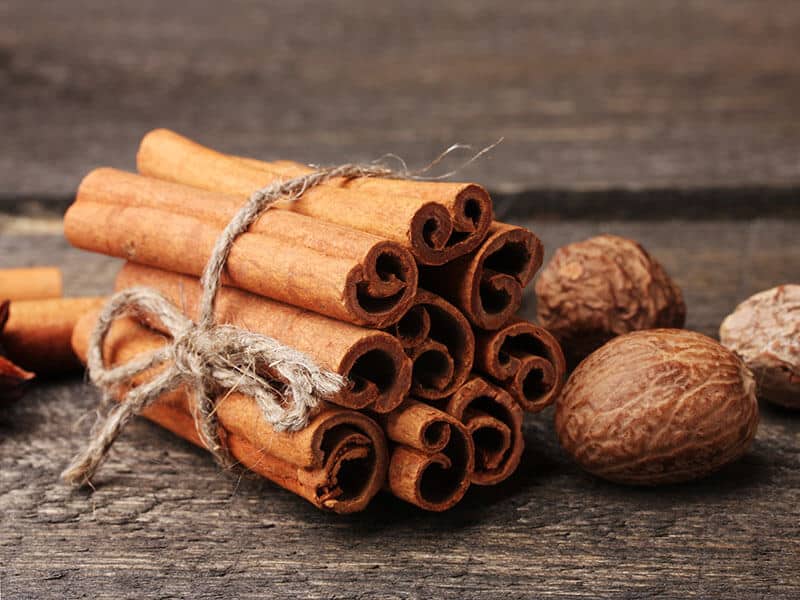 The combination of cinnamon and nutmeg creates an almost perfect flavor substitute for cloves. The tastes of these two spices will complement each other to create a mixture with the most similar flavor to cloves.
The tastes of separate nutmeg and cinnamon still lack something to perfection like cloves. Therefore, you need to use ½ teaspoon of nutmeg in combination with ½ teaspoon of cinnamon to replace 1 teaspoon of cloves in many recipes.
In particular, you can add a little vanilla to complete the taste. Apple spice pie would not have had the full flavor without this alternative mix. Apple dumplings and stewed apples are indispensable for the flavor of cloves, so let's use this mixture instead.
Capture The Nutritional Value Of Cloves
Besides the fantastic taste, cloves contain many valuable nutritional components. When using cloves, your body will be supplemented with protein, fiber, and calories. Cloves will bring many essential vitamins and minerals to your body.
| | |
| --- | --- |
| Nutritional Elements | Value per 100 grams cloves |
| Water | 9.87 grams |
| Calories | 274 grams |
| Protein | 5.97 grams |
| Total fat | 13 grams |
| Ash | 5.63 grams |
| Carbs | 65.53 grams |
| Sugar | 2.38 grams |
| Fiber | 33.9 grams |
| Glucose | 1.14 grams |
| Fructose | 1.07 grams |
Cloves play an essential role in the field of medicine. Cloves have antioxidant properties. They help prevent oxidative stress and reduce the risk of incurable diseases.
The compounds in cloves are practical cancer-preventing components. They will kill and stop the growth and spread of cancer cells (2) .
If you are looking for an antibacterial herb, cloves will do wonders for you. Your liver health will be improved and better protected when eating cloves.
Besides the above effects, cloves will help balance your blood sugar and reduce the likelihood of diabetes. You should know that, when using cloves, your bones will become stronger and healthier.
Another function of cloves is to aid in digestion. Good digestion will help prevent diseases related to the intestines and stomach. Pain and stomach ulcers will be stopped.
FAQs
The frequently asked questions section on clove alternatives will help you solve many other problems related to this topic. Let's boost your knowledge with fantastic questions.
Are You Ready To Use Them?
After reading this article, you will solve many problems when you cannot find cloves. The alternatives will enrich your treasure trove of ingredients. You should make full use of the value of these alternative components to create fantastic dishes.
The quintessence of cuisine is not only in the taste of the dish but also in the variation and change of ingredients. If you have any questions, you can leave them below. This helpful post deserves to receive a like and share from you. Thanks a lot!
References
En.wikipedia.org. 2021. Clove – Wikipedia.
Downtoearth.org.in. 2021. Cloves can cure cancer Study.