Delicata squash substitutes become helpful when the delicata squash is out of season or unavailable in your region. To replace the tasty, healthy, and attractive winter squash, you will naturally want something with the most similar flavor profile.
Today, let's delve into these vital replacements you can rely on when delicata squash is currently out of stock. Check out this alternative compilation carefully, as it will surely help you generate the equivalent taste of delicata squash in your favorite dishes.
Without further ado, let's start!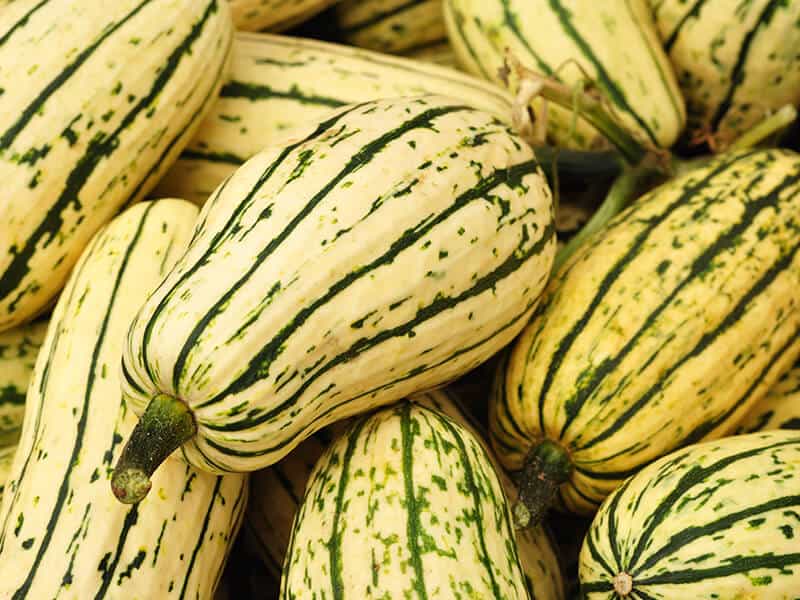 What Exactly Is Delicata Squash?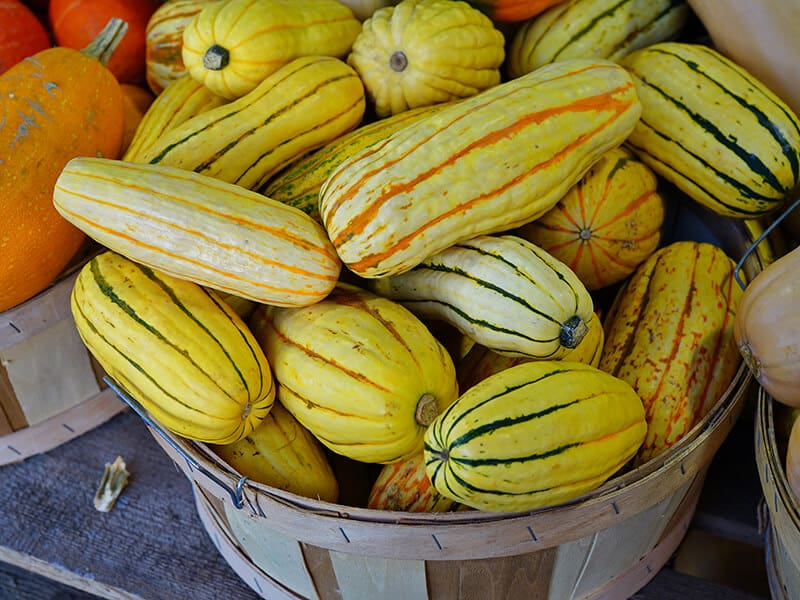 Also known as sweet potato squash or Bohemian squash, delicata squash is a rare winter squash variety found mainly in North and Central America. It has a cylindrical shape with cream color and green stripes. When the squash ripes, most of these stripes will turn orange.
Standard delicata squash is 6 inches long and 3 inches broad, resembling the size of a stick of butter. Like other fruit and vegetable types, there are outliers where some delicata squashes reach a length of up to 12 inches due to growth conditions and varietals.
An exciting feature of this winter squash is its edible skin. Removing its skin before eating is superfluous. Also, it is absolutely fine to enjoy delicata squash uncooked, as its skin is so delicious. Yet, it is very delicate, which gives the squash the name "delicata".
Delicata Squash Taste
As mentioned earlier, delicata squash has another name of "sweet potato squash", thanks to its similar texture to sweet potatoes – rich and creamy. Unlike other squash types, delicata is not too sweet and imparts an earthy flavor reminiscent of lemon zest to your dish.
Health Benefits Of Delicata Squash
This vegetable is not only delectable but also highly nutritious. Thanks to its high dietary fiber content, consuming delicata squash is beneficial in maintaining a healthy digestive system by assisting in digestion and keeping your bowel motions soft and regular (1) .
Delicata squash is also a good source of vitamin C, which may help improve your immunity to fight against the common cold and other infectious illnesses that target the immune system. In addition, vitamin A is also rich in delicata, providing better support to your eye health.
Just when you think things cannot get any better, you will be surprised to know that this winter squash is ideal for promoting healthy red blood cell formation, owing to its being iron-rich. Iron is a necessary component of hemoglobin, a protein that transports oxygen throughout the body.
What Can You Do With Delicata Squash?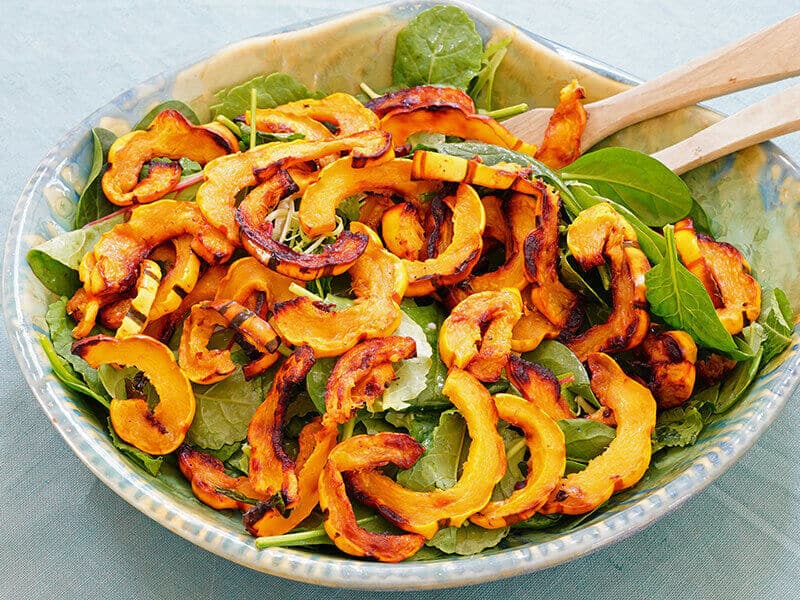 Naturally, delicata squash is edible straight from the ground. Its striking color and soft skin make it so easy to enjoy it uncooked.
However, you have various options to process delicata squash. The most popular method is baking the veggie, transforming its texture to unbelievably soft and creamy.
Other ways of preparation include roasting, microwave cooking, and sautéing. However, be aware that roasting delicata squash will intensify its taste significantly.
Steaming delicata squash is also a potential idea to retain all its nutrients and delectable tastes. You may also boil it, deep fry it in chunks, or mix it into a puree or soup.
Why Do You Need Replacements For Delicata Squash?
The top reason for replacing delicata squash is that the veggie is unavailable at any specific shop or out of season. Yet, some people dislike delicata squash's taste in their meals and want to opt for other varieties. This preference issue is totally reasonable.
No matter the reason, seeking alternatives for delicata squash will help resolve the problem in a win-win manner.
7+ Vital Ingredients To Save You From The Lack Of Delicata Squash
Now that you have examined delicata squashes in detail, let's consider their many alternatives. Each one is distinct in its own way, and the majority of them will function well as taste substitutes.
1. Acorn Squash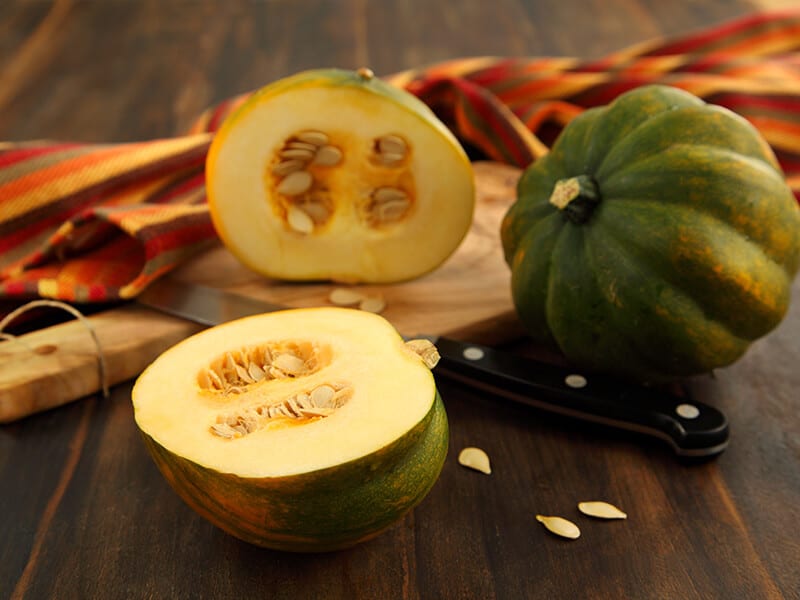 Although the forms of acorn squash and delicata squash are dissimilar, with the former being considerably rounder and bigger in comparison to the latter being tiny and elongated, acorn squash is an excellent substitution for delicata.
It has a mild nutty taste with a modest degree of sweetness. Like delicata squash, acorn squash also has edible skin that you don't need to peel while cooking. Once cooked, the yellowish-orange meat becomes soft, spongy, and somewhat dry.
All in all, acorn squash does a brilliant job in baking and stuffing recipes that require delicata squash. The material will tone down the richness of those dishes. However, it is not an ideal choice for soup due to its fibrous texture.
When replacing delicata squash for acorn squash, keep in mind that acorn squash is much bigger than delicata squash. Also, adding butter enhances the creamy components of your dish, balancing the dry drawback of acorn squash mentioned earlier.
2. Buttercup Squash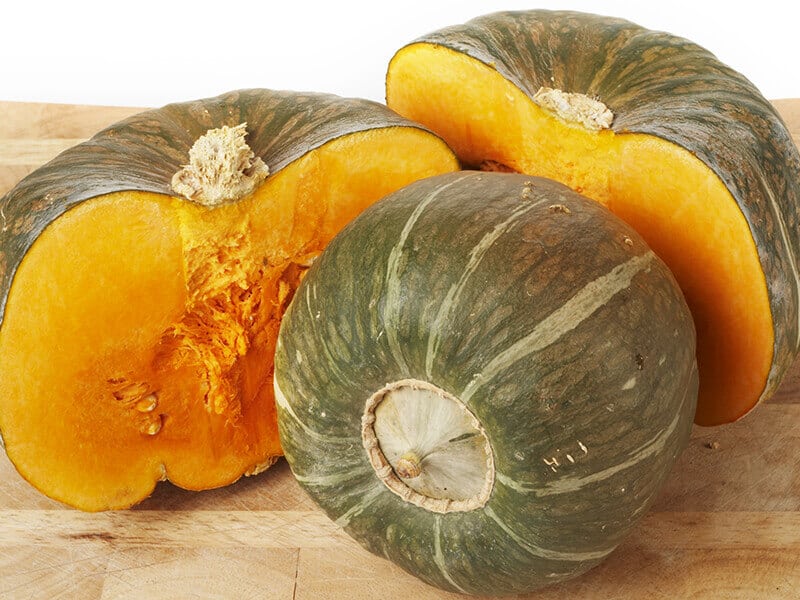 Buttercup squash is another dark green winter squash cultivar that qualifies as a delicata squash substitute. It boasts a creamy and delicious orange flesh, guaranteeing to bring the most akin flavor to your dishes.
However, there is one significant distinction between the two squash varietals. If delicata squash's skin is edible, that of buttercup squash is thick and should be removed before enjoying or cooking.
Discover more about buttercup squash from the perspective of a true farmer. Watch this video:
3. Butternut Squash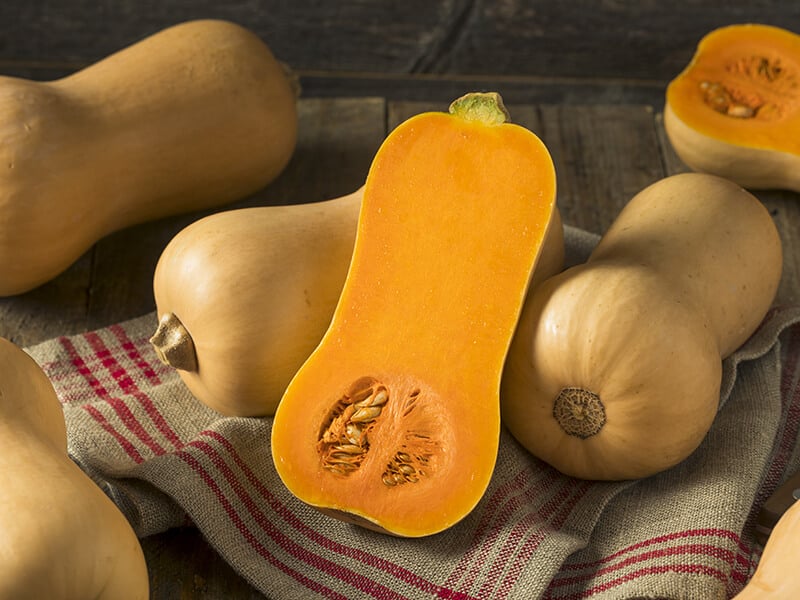 For those who adore a milder sweet flavor from squashes, this big orange butternut squash is a must-try option in your culinary arsenal. It is also a top deal for replacing delicata squash, thanks to its comparable sweetness and massive popularity in major stores.
Compared to delicata squash and other gourds, butternut squash is the best value for money as it has a much smaller seed area. Nevertheless, its skin is harder than that of a delicata, and you have to peel it before cooking.
Once the peel is removed, the luscious orange flesh reveals a sweet and somewhat nutty flavor. This meat is an excellent source of fiber and minerals, which is the main reason many professional cooks prefer butternut squash to other delicata alternatives.
There are various ways you can play with butternut squash. Generally, use it the same way you would use delicata squash in many recipes. You can roast it to soften its texture and make it more digestible. Plus, you can mash it and use it in baked items such as bread and muffins.
Altogether, butternut squash is an excellent substitute if you find delicata squash to be excessively sweet and want to reduce your sugar intake. However, you should keep in mind that fruit sweetness increases with maturity.
4. Carnival Squash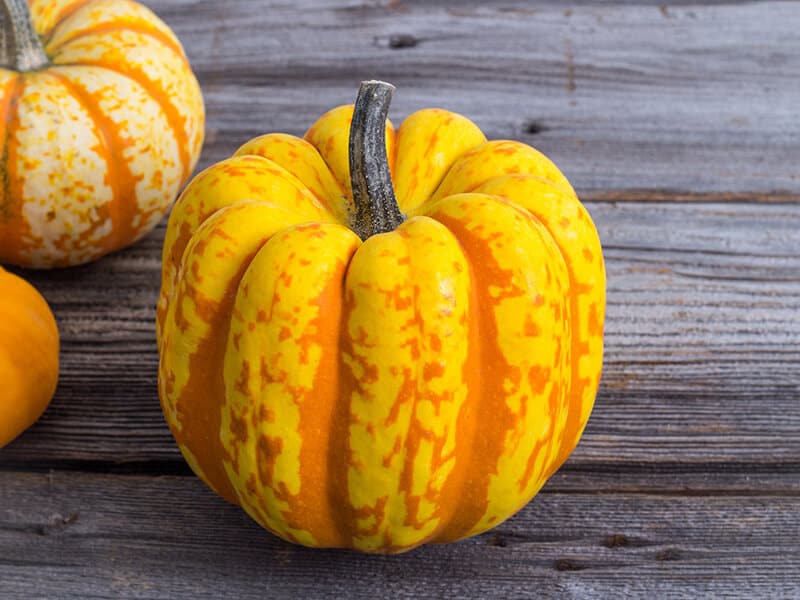 Another helpful alternative is carnival squash, which is the ideal option for stuffing. Like delicata, it has a similar appearance with thin skin. Leaving the skin on is a good practice to impart color and various nutrients like vitamin A, C, E, and fiber to a meal.
The flesh of a carnival squash is pale orange in color and has a hard, dry, and gritty feel to it. Once cooked, the meat infuses a rich, buttery taste with a bit of nuttiness to your recipes. The material can complement lamb, pig, sausage, and other winter veggies harmoniously.
5. Kabocha Squash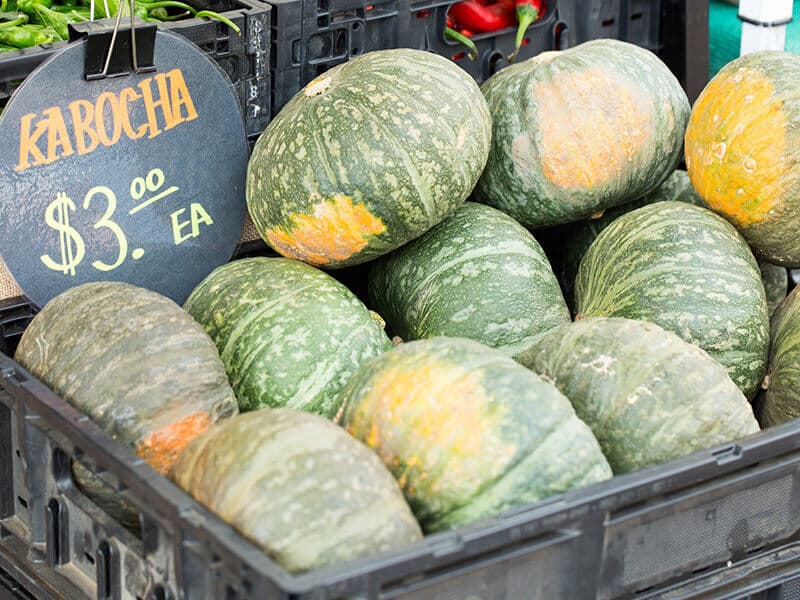 Kabocha squash is one of the most popular squash varieties. As is the case with butternut and delicata, it has an exceptionally sweet taste profile. Kabocha's appearance is akin to a sugar pumpkin with dark green skin and a light green-yellow texture.
Unlike delicata, kabocha's rind is notoriously difficult to break and only edible once it has been fried. Thus, a common practice is to peel the rind and throw it away. However, you can microwave it for a minute or two to soften the skin and make removal much straightforward.
Kabocha squash is a cannot-be-better choice to substitute delicata squash, especially for regular dishes like soups, stews, and BBQ sauces. You can even enjoy it raw as a stand-alone meal when roasted and baked.
6. Spaghetti Squash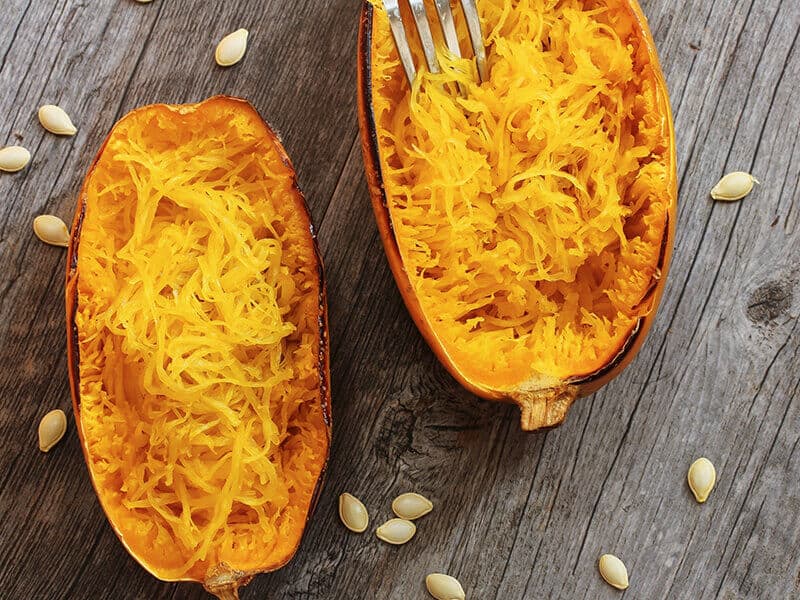 If you want to be creative with your recipes, using spaghetti squash is a perfect option to consider when delicata squash is temporarily out of hand. There are many colors and sizes of spaghetti squash available, allowing you to experiment with your dishes freely.
Besides, spaghetti squash also possesses a sweet taste similar to delicata. Yet, it has higher availability, which is a remarkable trait for an ideal replacement.
This squash has a texture resembling cooked spaghetti strands, which change drastically during cooking. Thus, only use this alternative in casseroles or stews, where the difference is less noticeable. Please don't use it for soups, as you will immediately feel these textural variations.
Spaghetti squash is an inspiring material for applying in various dishes. You can see this video to know more:
7. Sugar Pumpkins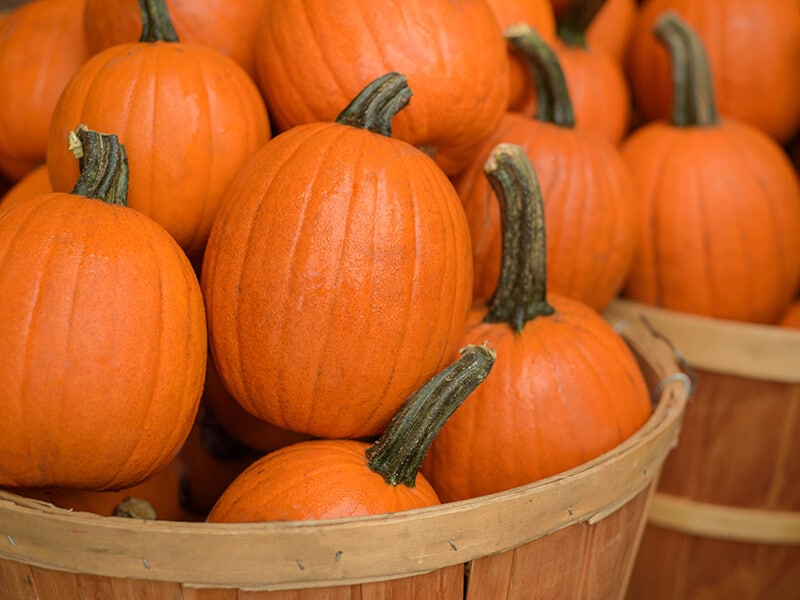 Also known as pie pumpkin or sweet pumpkin, sugar pumpkin is a delightful orange winter squash with a sweet, mild nutty note and a relatively dry texture. While sugar pumpkin resembles a carving pumpkin in appearance, the former is smaller, tastier, and has more meat.
The beautiful, sweet taste and silky yellow flesh make it a reliable choice for recipes requiring delicata squash. It has the ideal form for stuffing, steaming, or roasting before adding to salads, soups, or pilafs.
8. Sweet Potato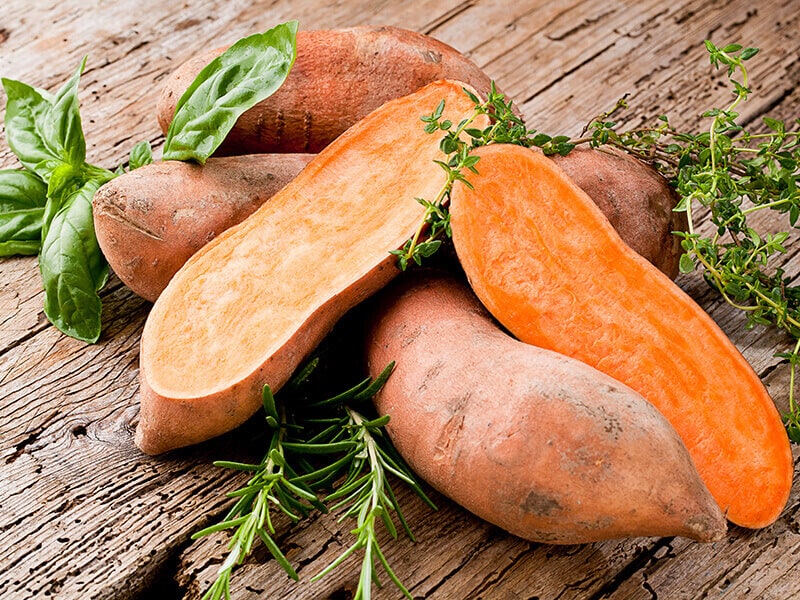 Do you remember another name people often call delicata squash that I have mentioned earlier? Yes, it is sweet potato squash, thanks to its equivalent taste profile. However, if you are not a fan of this winter squash, try substituting sweet potatoes.
There are many kinds of sweet potato, each of which has its own taste, texture, and color. Yet, they all have a similar sweet and nutty flavor with an earthy undertone, together with an easy-to-peel skin. Sweet potato guarantees to render the same delicata aroma into your meals.
Another trait that makes sweet potato a potential "plan B" of delicata is its nutritional value. The material has a high content of vitamin A and C, as well as potassium and fiber. These nutrients are also abundant in delicate.
Unlike delicata, you should notice that sweet potato is starchier and less tender. Plus, while you can enjoy delicate uncooked, you cannot do the same with sweet potato. Hence, it is not only fit to replace delicata in various recipes, such as roasting, stuffing, but also a greater choice for mashing.
FAQs
You can learn more about delicata squash and its alternative options not only from reading articles but also from the community's common inquiries. Here are some frequently asked questions to satisfy your craving for knowledge.
Which Is Your Favorite Alternative To Delicata Squash?
Each delicata squash substitute not only bears a similar taste profile and texture but also possesses other unique traits to let you be creative with your dishes. Therefore, the story of lacking access to delicata squash is no longer a nightmare.
Even in the most extreme scenario where you are not a fan of delicata or its alternative squash kind, you can always choose the famous sweet potato to render unmatched similarity to your meal's flavor.
So, this is the end of my sharing. Now, I would love to hear your ideas. Which alternative is your favorite? Kindly inform us in the section below. And as usual, thank you for reading!
References
1. Ncbi.nlm.nih.gov. 2010. Effects of Dietary Fiber and Its Components on Metabolic Health.