If you are seeking more exciting grenadine syrup substitutes, this is the right place for you. The following suggestions are really easy to find and have a suitable taste that can fit into your cocktail recipes.
Grenadine syrup is a non-alcoholic bar syrup prepared historically from pomegranates. The syrup is often used to make dazzling cocktails, including the famous Sea Breeze, Tequila Sunrise, and other drink recipes.
However, if you can't get your hands on this non-alcoholic syrup, I have compiled a list of grenadine alternatives. Make delightful cocktails by trying them in your recipes.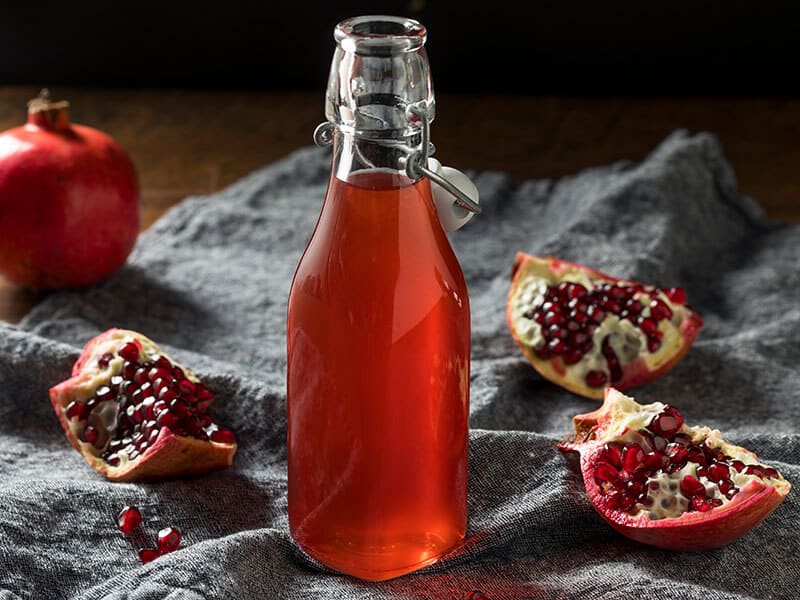 What Can I Use Instead Of Grenadine Syrup?
It will be very annoying if you plan to make a favorite cocktail for yourself or a friend meeting but being out of grenadine syrup. I deeply understand that because I've been through that situation, too.
I have picked out 10 great grenadine syrup alternative options for you to improvise in that situation.
Syrup:
1. Raspberry Syrup
2. Strawberry Daiquiri Syrup
3. Orgeat Syrup
4. Pomegranate Molasses
5. Maraschino Cherry Syrup
Juice:
6. Unsweetened Pomegranate Juice
7. Cocktail Cherry Juice
8. Cranberry Juice Cocktail Concentrate
9. Cranberry Juice Cocktail
Other:
10. Crème De Cassis
Grenadine Syrup – A Flavorful Element For A Wonderful Cocktail
First, let's find out what grenadine syrup is and why people love to use this syrup in their refreshing drinks!
What Is Grenadine Syrup?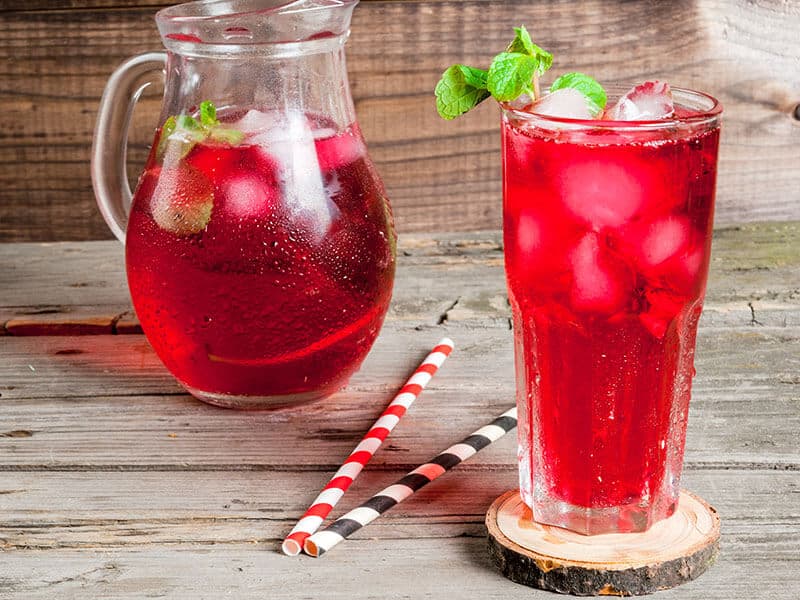 In French, "grenadine" means "pomegranate", a lovely and sweet fruit(1). Therefore, grenadine syrup is also known as a pomegranate syrup.
Grenadine is typically produced from pomegranate and is easily identified by its pink or red tint. It's also a popular non-alcoholic bar syrup that is used to provide a tart, sweet flavor for cocktails and mixed beverages.
Grenadine has a fruity profile with sweet and tangy overtones. Homemade grenadine syrup has a significant sour note from fresh lemon juice, which will bring out a unique taste for the final product.
What Is Grenadine Syrup Used For?
Grenadine is not just only for making cocktails but has so many uses! Grenadine is often used in cocktails as a sweetener and color drinks, such as the Sea Breeze and Tequila Sunrise.
Due to its non-alcoholic ingredients, various famous mocktails use grenadine in their recipes, such as a famous Shirley Temple or Roy Rogers.
A grena beer (or Christmas beer) is another fantastic drink that uses grenadine. Although it is not famous as cocktails, this sweet beer has a signature color of grenadine syrup and an attractive novel taste. This is a must-try mixture when you have special guests.
Grenadine also could be used in making desserts. For example, some fruitcakes need grenadine to enhance their natural fruit flavors. My favorite grenadine-infused cupcake is one of the delicious recipes that use grenadine, too.
Grenadine syrup could be drunk without mixing with anything. Take a shot of it and put some ice cubes in, then you already have a good drink. However, don't do it frequently because this syrup is extremely high in sugar, which is not good for your health.
Grenadine Syrup Substitute Conversion Chart
With this chart, you will know how to substitute your grenadine syrup precisely. You don't have to worry about overusing the substitute, just follow the instructions below.
| | |
| --- | --- |
| Grenadine Syrup Substitute | Proportion |
| Raspberry syrup | 1 tablespoon of raspberry syrup = 1 tablespoon of grenadine syrup |
| Strawberry daiquiri syrup | 1 tablespoon of strawberry daiquiri syrup = 1 tablespoon of grenadine syrup |
| Orgeat syrup | 1 tablespoon of orgeat syrup = 1 tablespoon of grenadine syrup |
| Pomegranate molasses | 1 tablespoon of pomegranate molasses = 3 tablespoons of grenadine syrup |
| Maraschino cherry syrup | 1 tablespoon of maraschino cherry syrup= 1 tablespoon of grenadine syrup |
| Unsweetened pomegranate juice | 2-3 tablespoons of unsweetened pomegranate juice = 1 tablespoon of grenadine syrup |
| Cocktail cherry juice | 1 tablespoon of cocktail cherry juice = 1 tablespoon of grenadine syrup |
| Cranberry juice cocktail concentrate | 1-2 dashes of cranberry juice cocktail concentrate = 1 tablespoon of grenadine syrup |
| Cranberry Juice Cocktail | ½ tablespoon of cranberry juice cocktail = 1 tablespoon of grenadine syrup |
| Crème de cassis | 1 tablespoon crème de cassis = 2 tablespoons of grenadine syrup |
| Homemade grenadine syrup | 1 tablespoon of homemade grenadine syrup = 1 tablespoon of grenadine syrup |
5 Tasty Syrup That Can Magically Replace Grenadine
I have sorted out three kinds of syrup that work really well to alternate the usual grenadine. Two of them are the best replacement for the color and taste; the other is good for putting a new twist on your old favorites.
1. Raspberry Syrup – The Best Substitute For Color And Flavor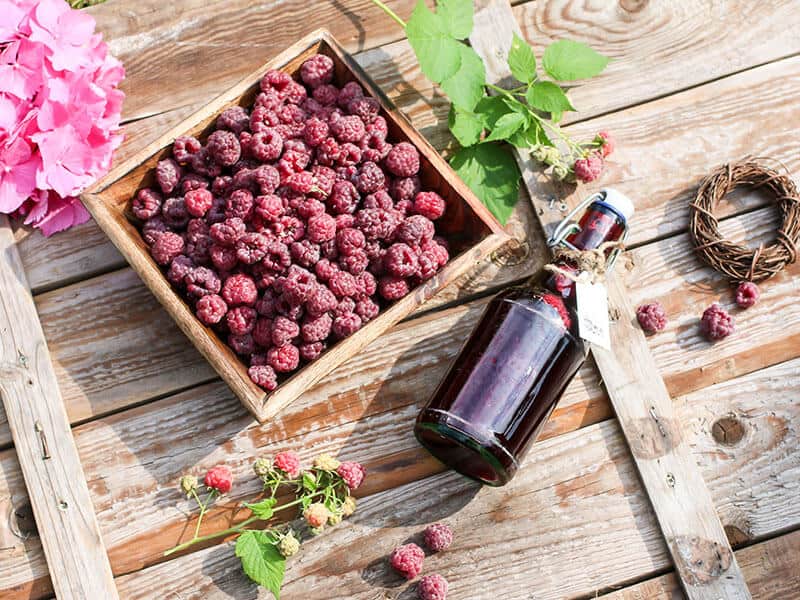 Raspberries syrup has a wonderful, scrumptious tart and sweet flavor. Its well-balanced, juicy taste goes well with cocktails, sodas, and coffee beverages. Furthermore, the syrup has a lovely red color that is similar to grenadine.
However, you won't find the sharp sour notes that make grenadine unique. So I suggest a dab of lemon juice to give your drink a sour and tangy flavor.
When cooking or making drinks, the raspberry syrup can be used in the same amount as grenadine. If your local grocery doesn't stock it, head to your local liquor shop, where it's almost certain to be available.
2. Strawberry Daiquiri Syrup – Best Choice For Strawberry Lovers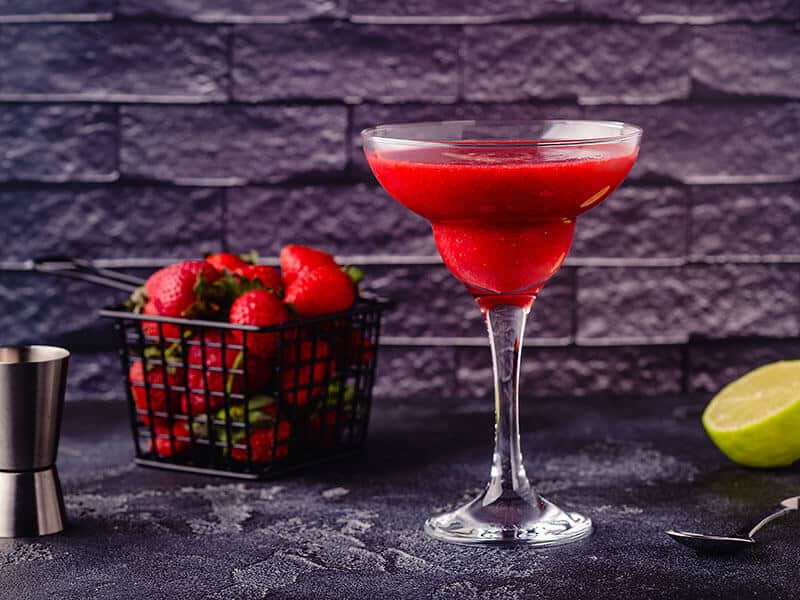 Strawberry daiquiri syrup is a delicious combination of strawberry juices and sugar. It is specially made for making strawberry daiquiri cocktails but still perfect for both other cocktails and desserts.
This syrup has a great strawberry content, which is rich in Vitamin C and helps boost the immune system(2). Strawberry daiquiri syrup is also suitable for those who love a healthy diet due to its low-calorie and cholesterol-free.
It has a thicker consistency than grenadine with less tart flavor. Furthermore, the strawberry syrup flavor is slightly different from grenadine with a high note of sugary taste. This is a fantastic alternative to grenadine if you don't mind changing the recipe's taste a bit.
In most recipes, the suitable ratio for using strawberry daiquiri syrup as an alternative to grenadine is 1:1.
3. Orgeat Syrup – A Worthy Exploration For Break-Through People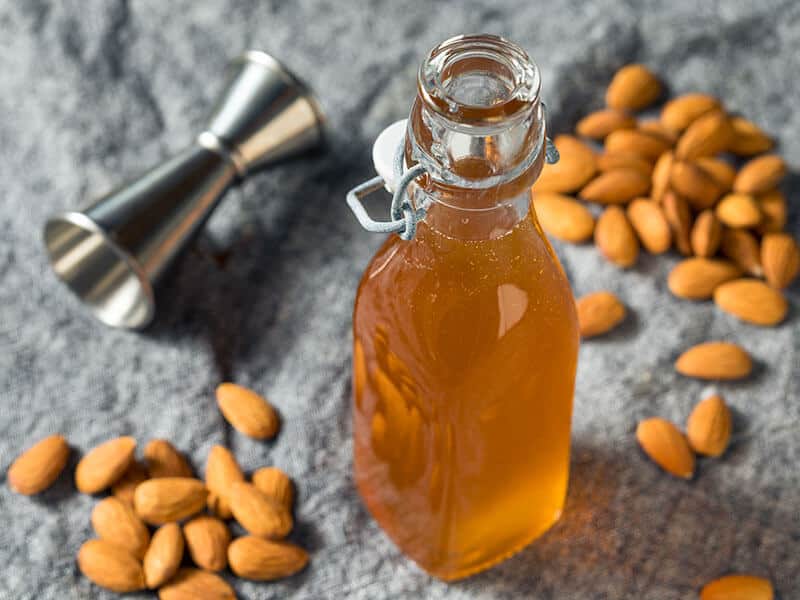 Orgeat syrup is a white-sweet syrup with a unique aroma of almonds and rose water (sometimes orange blossom water). It is commonly used to make the Tiki cocktails to give drinks a gentle nutty, sweet scent.
There are certain downsides to using orgeat syrup instead of grenadine. It has the same sweet level but lacks the fruity, tangy flavor compared to grenadine syrup. Also, the orgeat syrup cannot replicate the signature red color of grenadine because of its white color.
However, it could give your recipe a new twist with a gentle and seductive fragrance. So, the orgeat syrup could be used as a sweetener to alternate the grenadine with an equal amount that your recipe requires.
Orgeat Syrup – an attractive element for your drink!
4. Pomegranate Molasses – The Best Option For Sweetened Drinks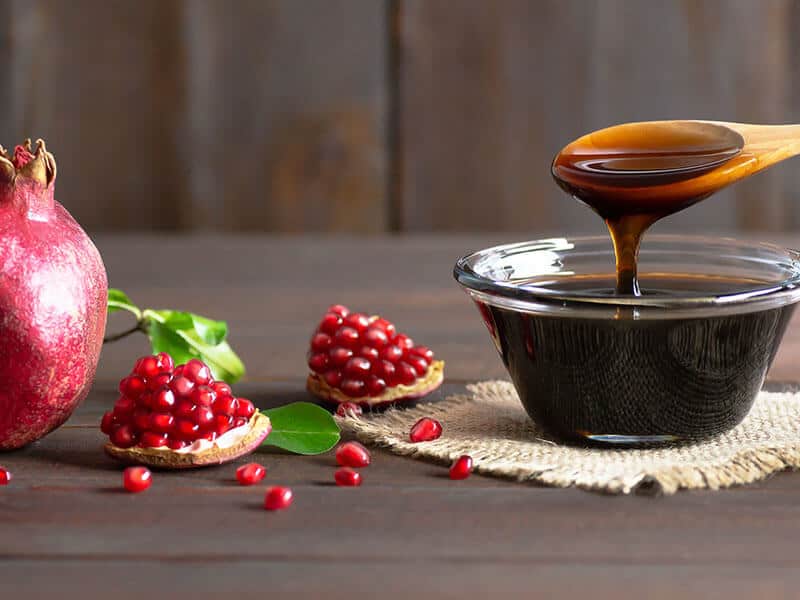 Pomegranate molasses is a special type of fruit syrup in Middle Eastern cooking. This syrup is mainly made from pomegranate juice and sugar. Therefore, it has a strong sweet flavor and a thick purplish-brown liquid.
This molasses is a lovely choice for health because of its massive amount of pomegranate. Pomegranate has high antioxidants content and vital vitamins(3). Plus, you can absorb the nutrients even better when drinking instead of eating the pomegranate.
Pomegranate is one of the main ingredients of grenadine, so this molasses is an ideal alternative. However, it does not have the sour taste of lemon juice in grenadine.
Because pomegranate molasses has high sugar content, I suggest using the ratio of 1:3 to substitute. For example, one tablespoon of pomegranate molasses can replace three tablespoons of grenadine syrup.
Let's learn more about pomegranate molasses and how to make this Middle East specialty at your home.
5. Maraschino Cherry Syrup – A Favorite Choice For A Sweetness Lover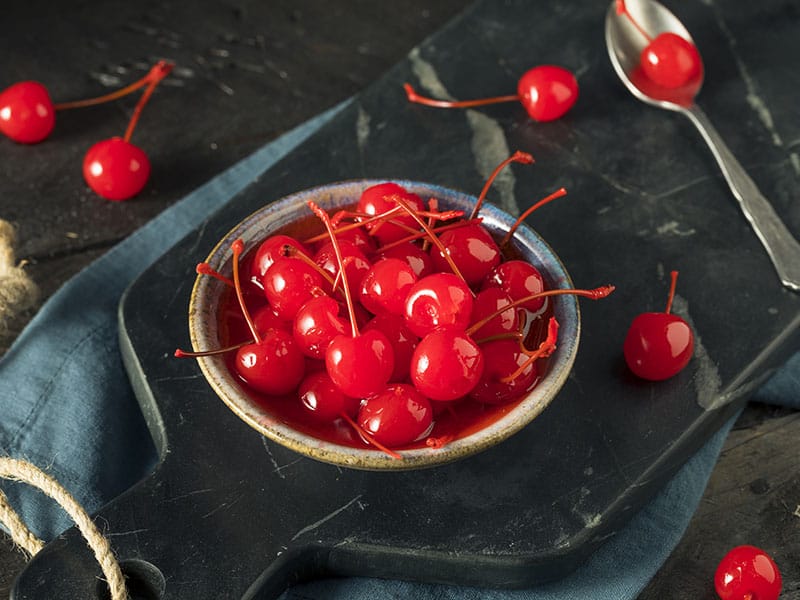 Maraschino cherry syrup is famous for its bright red color with a significant sweet flavor. In fact, maraschino cherry juice is the soaked syrup from making maraschino cherries – a type of preserved cherry.
Maraschino cherry syrup is thicker and has much more sugar content than grenadine. So, it couldn't replicate exactly the taste that grenadine syrup provides. If you are a sweetness-lover, this alternative option will make you satisfied.
It is recommended that you can use a ratio of 1:1 to replace the grenadine needed in your recipe. Last but not least, don't forget to use maraschino cherries to decor your beautiful drink!
3 Magnificent Types Of Juice To Substitute Grenadine Syrup
Besides syrup, the juice is a flawless option if you like the natural fruity taste. Here are three types of juice to replace grenadine syrup. Most of them are easy to find in your local groceries and very friendly with a non-alcohol taste.
6. Unsweetened Pomegranate Juice – A Healthy Option For You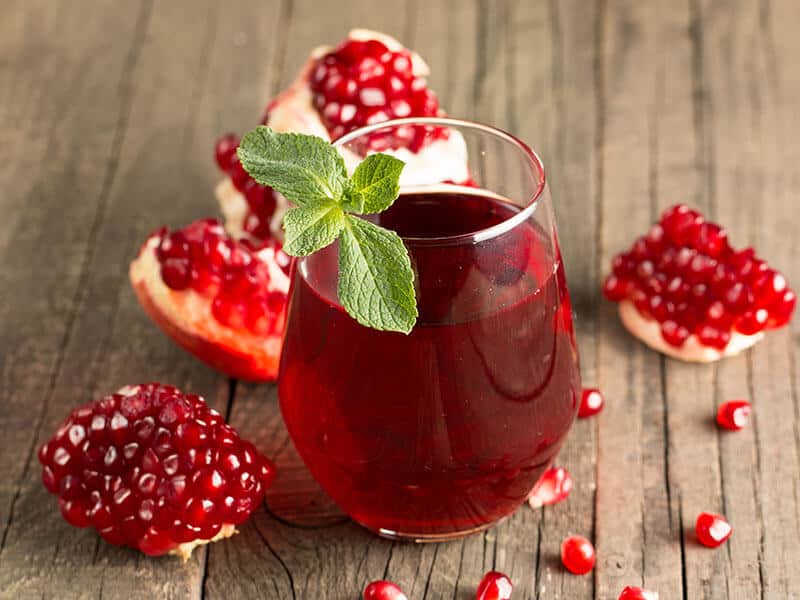 Pomegranate juice is a red ruby, sweet-tart juice widely known for its health benefits. It has a large number of antioxidants that help you prevent certain cancers and premature aging.
The main difference between this choice and grenadine syrup is the reduction in sweetness, which will give you an experience of the natural flavor of pomegranate. If you use unsweetened pomegranate juice, the final drink will not be as sweet as using grenadine.
You may need to add more pomegranate juice into recipes to replace the grenadine syrup, and my recommended ratio is 1:3 or 1:2. You should triple or double the amount of pomegranate juice when replacing grenadine to create the best flavor.
Want to enjoy a healthy drink? Try unsweetened pomegranate juice now.
7. Cocktail Cherry Juice – A Substitute With An Unique Cherry Flavor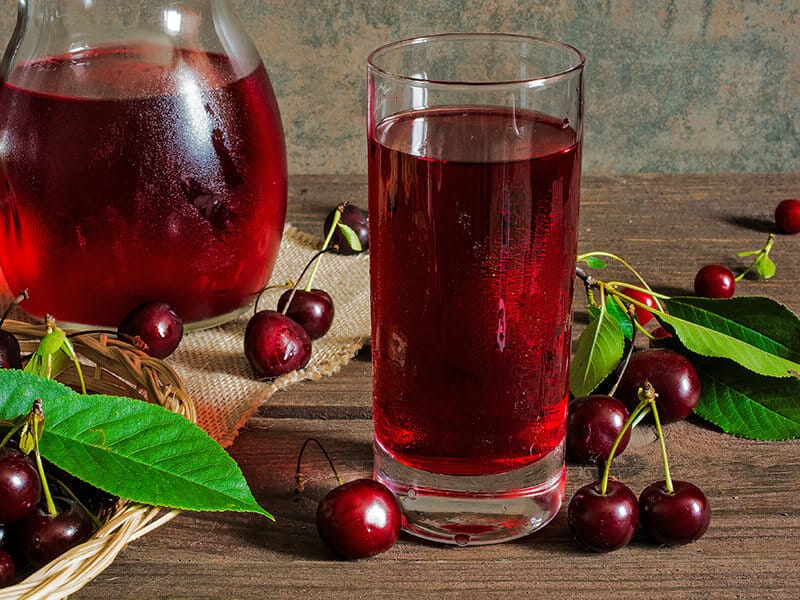 Cocktail cherry juice is the more concentrated version of the usual cherry juice used in mixing cocktails. It has a light sweet, and sour taste with a gentle, seductive fragrance, although its taste could remind people of cough syrup's taste.
Cherry juice could turn your drink's taste around because of its significant characteristic aroma of cherry and less sour taste compared to the grenadine. However, I'm sure the beautiful cherry color will make those who love the color of grenadine feel satisfied.
Cocktail cherry juice can be found in almost every local supermarket and is commonly accessible due to its low cost and gorgeous for replacing grenadine.
I recommend using this cherry juice to substitute the grenadine with a ratio of 1:1 to replicate the same color without making your drinks too sweet.
8. Cranberry Juice Cocktail Concentrate – Beautiful Red Color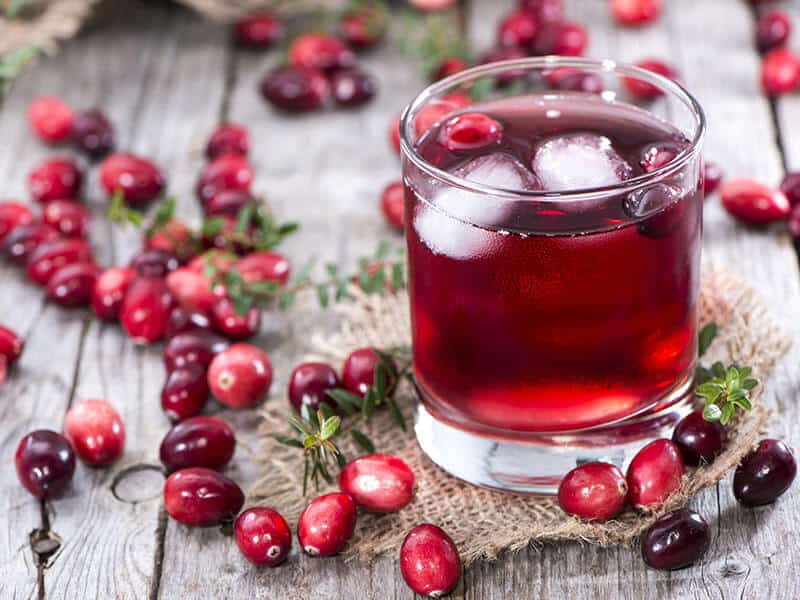 When you need to create the same color as grenadine, cranberry juice cocktail concentrate is an excellent alternative. This cocktail concentrate brings out a magnificent light red color.
Instead of adding any sugar, this juice cocktail concentrate has apple and pear juice as the sweetener. The result is a natural flavor that is great for making fruity cocktails.
So if you love the red color of grenadine and want a hint of cranberry in your mouth, replace one tablespoon of grenadine syrup equal to 1 or 2 dashes of cranberry juice cocktail concentrate. I'm sure you will not regret it!
9. Cranberry Juice Cocktail – A Touch Of Tartness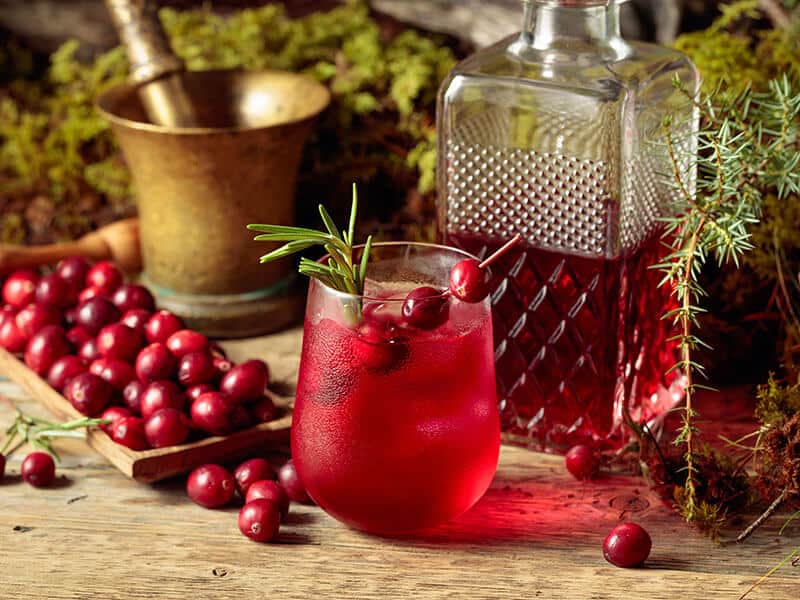 Cranberry juice cocktail is a combination of various ingredients to form a beautiful sweetness and tartness. Cranberry juice concentrate and sweetened cranberry juice are the main ingredients in this juice cocktail.
Cranberry juice cocktail is usually used in making cocktails, and it gives a vibrant red color followed by a sugary taste to your drink. Cranberry juice cocktail is mainly made from cranberry-based ingredients, so it will provide a tart taste of this fruit to your drink.
You can start by replacing one tablespoon of grenadine syrup with ½ tablespoon of cranberry juice cocktail. Then, adjust the flavor to meet your taste.
Discover This Creative Choice To Switch Out Grenadine Syrup
If you are not a fan of usual syrup or juice and want something more creative, or you're just an alcohol lover, the following options are highly recommended for you.
10. Crème De Cassis – Alcohol Lovers Will Enjoy This Alternative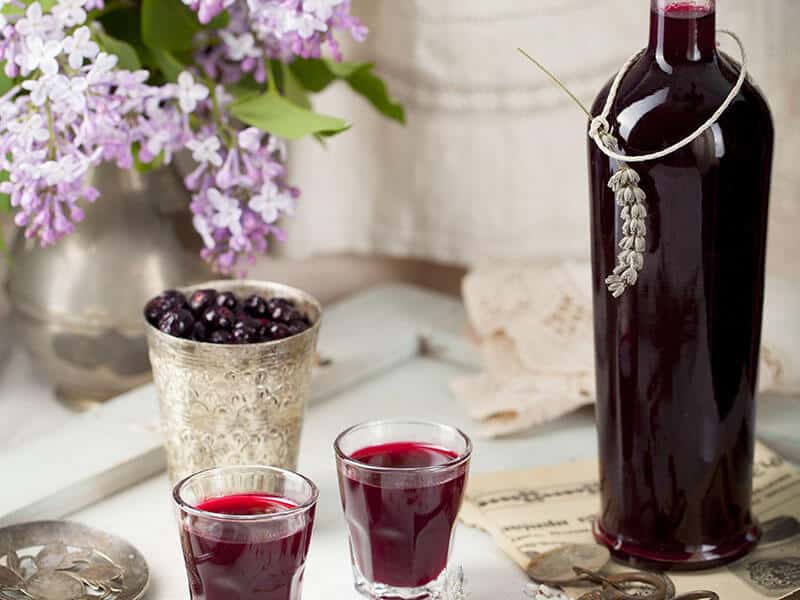 The main ingredient of creme de cassis is the blackcurrant which comes from France. Therefore, creme de cassis has the characteristic deep red color and unique sour taste of this special fruit.
The alcohol volume of creme de cassis is around 25%, while grenadine doesn't have any alcohol. Thus, this liqueur will change the taste of your drinks if you use it as a grenadine alternative.
Creme de cassis is suitable for those who love strong drinks or want to make a twist with their usual cocktails recipes.
Because creme de cassis has quite a high alcohol volume, I recommend you replace grenadine syrup with a ratio of 1:2. Each tablespoon of creme de cassis will substitute two tablespoons of grenadine syrup. I'm sure the experience will be mesmerizing.
Creme de cassis – the beautiful special liqueur from France that you will love!
How To Make Homemade Grenadine Syrup?
How about making your own grenadine syrup? This is the top choice for those who love the exact flavor and color of grenadine syrup, and the best part is you can adjust the added ingredients to match your favorite taste.
Homemade grenadine syrup only needs three major ingredients:
Unsweetened pomegranate juice: 1 cup
Sugar: 1 cup
Lemon juice: ½ a lemon or lime
I suggest using the same amount of sugar and pomegranate juice to bring out the best consistency of the final syrup. You can cut back the sugar a bit, but the result will not be as thick as expected.
Instructions:
Step 1: Prepare the Pomegranate Juice
You can buy the pomegranate juice at the nearby groceries or make it from fresh pomegranate seeds. If you want to make the juice, start with taking out all the seeds from the pomegranate and blend them.
Then, use a filter to sort out the seeds; you will have an excellent unsweetened pomegranate juice. You will need to double the number of seeds to create the required pomegranate juice.
Step 2: Thicken the Mixture on Low Heat
Add the pomegranate juice and sugar into the pot with low heat and give them a quick stir until the sugar dissolves. Let the pot simmer until you have a thick syrup. Then add lemon juice at the end and turn off the heat.
Step 3: Bottle and Refrigerate Your Syrup
Add the syrup to an airtight bottle and place it in the fridge. The syrup will thicken a bit more in the refrigerator.
Now, you can use this homemade pomegranate juice to replace grenadine with a ratio of 1:1.
This is another amazing way to make grenadine syrup at home!
FAQs
Here come some further questions about grenadine syrup; I will help you clarify them to comprehend this lovely syrup.
Be A Creative Artist For Your Drink!
If you are in love with cocktails, grenadine syrup is not a strange ingredient. Suppose you cannot find this syrup anywhere near your house. There are still plenty of alternative possibilities that you can consider.
You can use fruit syrup like raspberry or strawberry daiquiri to form the closest flavor to grenadine. If you like a little twist in your drink, creme de cassis or cocktail cherry juice will bring out a fascinating experience.
However, before adding, make sure to double-check your measurements and test the flavor because these substitute options could vary considerably or may make a big change in the taste of your recipes.
If you know other creative grenadine alternatives, please do not hesitate to share them with me, I'd love to hear the ideas. Thank you and have a nice day.
Reference:
En.wikipedia.org. n.d. Grenadine – Wikipedia.
Gabrick, A., n.d. Nutritional Benefits of the Strawberry.
McDonell, K., 2020. Molasses: Types, nutrition, and benefits.