Nothing's worse than running out Kirsch in the middle of cooking, right? With these substitutes, you don't have to worry about this situation anymore. Some are already in your kitchen cabinet, while you can easily find others in any grocery or wine store.
Also, although Kirsch is a liqueur, I've included several non-alcohol options, so even people with a low alcohol resistance can enjoy the same flavor as Kirsch.
And whether they contain alcohol or not, these options are really easy to use. You can even succeed even on the first try. So, don't wait around any longer. Start now!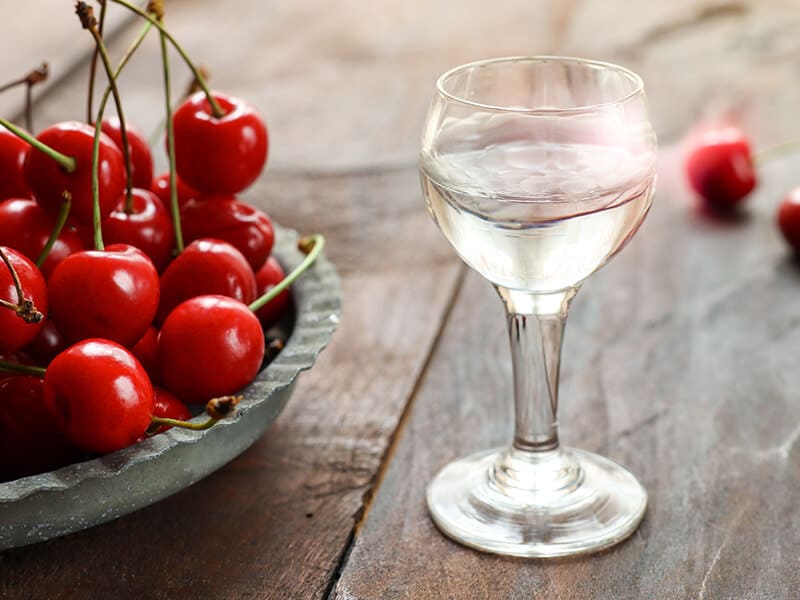 You Can't Replace Kirsch Without Knowing This!
You want to know the answer right away, right? But let me introduce Kirsch to you first. The more you know about this wine, the better outcome you can make.
Basic Knowledge About Kirsch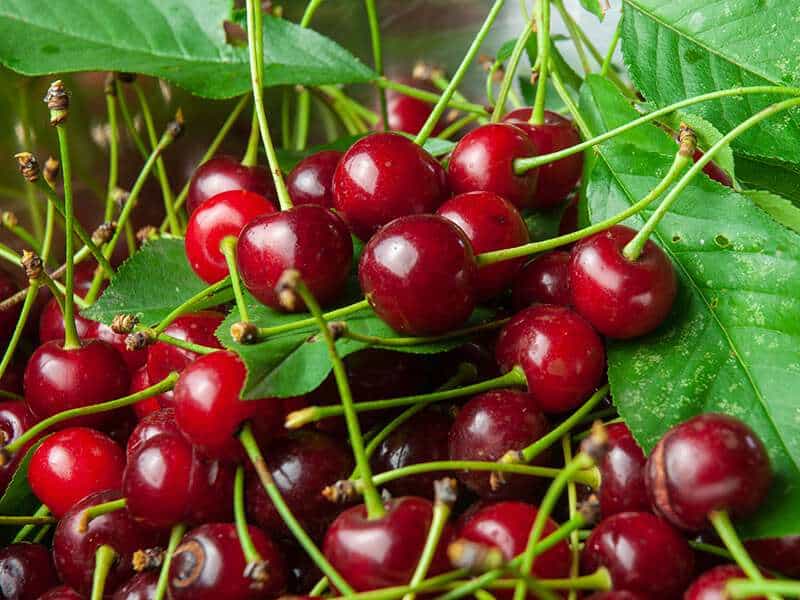 Actually, in German, people call Kirsch "kirschwasser", which means "cherry water". From that name, you may have already guessed its main ingredient. Yes, it's cherries! But instead of just water, Kirsch uses unaged brandy.
Traditionally, German people will choose morello cherries, a sour cherry type, to make this liqueur. But nowadays, various other cherries can still work just fine. Some brands even use cherry extract to save costs.
How Different Is Kirsch From Other Cherry Liqueurs?
While Kirsch also has a cherry flavor like other cherry liqueurs and brandies, it doesn't taste sweet at all. Drink Kirsch, and you'll feel a unique flavor of bitterness and almond with a slight sourness. Once you get used to it, you will never get bored of this alcohol.
Also, Kirsch's texture isn't creamy or syrupy as you may have thought. It doesn't have a distinct color since this wine gets aged in ash or waxed barrels instead of wood ones. Thus, it isn't pigmented by the woods. (1)
Kirsch's Various Uses In Cooking
Now that you know more about Kirsch's flavor and texture, it's time to discover how you can use it in cooking.
As an appetizer drink: When served cold, Kirsch is a perfect apéritif. However, some German regions also consider it a digestif.
For cocktails: If you can't handle Kirsch's bitterness when drinking alone, you can mix it with other wines and fruits to make a cocktail to your likings.
For desserts: Thanks to its cherry and almond flavor, Kirsch is an exceptional ingredient for baked desserts, such as Black Forest cake.
For cheese fondue: Besides enhancing its flavor, Kirsch's alcohol content also makes it creamier.
Although Kirsch is quite a versatile ingredient, you can hardly find it in any household because of its high price. So, the next part will be about this wine's replacements.
Watch this video to know more:
20 Satisfactory Alternatives For Kirsch
There are various reasons why people want to replace Kirsch in their recipes. Some can't handle its high alcohol content, and some feel Kirsch is too robust for their preferences, while others just want to try something new.
No matter what your purposes are, these options below will surely satisfy you. But before going to the details, let's take a look at this table to see how you can use them.
| Kirsch Substitutes | Best Use For |
| --- | --- |
| Cherry Juice | Desserts, mocktails |
| Grape Juice | Pies, tarts, mocktails |
| Other Fruit Juices | Desserts, mocktails |
| Cherry Preserve | Baked desserts |
| Vodka + Cherries | Baked desserts, cheese fondue |
| Liqueur de Mirabelle | Desserts (trifles, cherries jubilee, Black Forest gateau), cheese fondue, cocktails |
| Fruit Brandy | Desserts (trifles, fruit tarts) |
| Grappa | Baked recipes, cheese fondue |
| Schnapps | Desserts, cheese fondue, cocktails |
| White Wine | Cheese fondue |
| Red Wine | Desserts, cocktails |
| Kriek Lambic (Cherry Beer) | Cheese fondue |
| Champagne | Baked desserts, cocktails |
| Cognac | Desserts |
| Țuică | Appetizer wine, cheese fondue |
| Amaretto | Desserts, savory dishes |
| Rum | Desserts, cocktails |
| Calvados | Appetizer wine, digestif, cheese fondue |
| Vermouth | Desserts, cheese fondue, cocktails |
| Chambord | Berry and chocolate desserts, cocktails |
1. Cherry Juice
Kirsch is made of cherries, so there's no doubt in using cherry juice to replace it. You'll get a close flavor to Kirsch but none of the alcohol's bitterness, making it totally suitable for children-friendly desserts and drinks.
However, cherry juice tends to be sweeter than Kirsch. So, if possible, choose one with the lowest sugar content possible. Or you can make one yourself. No matter which way, make sure you alter the amount of sugar in your recipes so that they won't become oversweet.
2. Grape Juice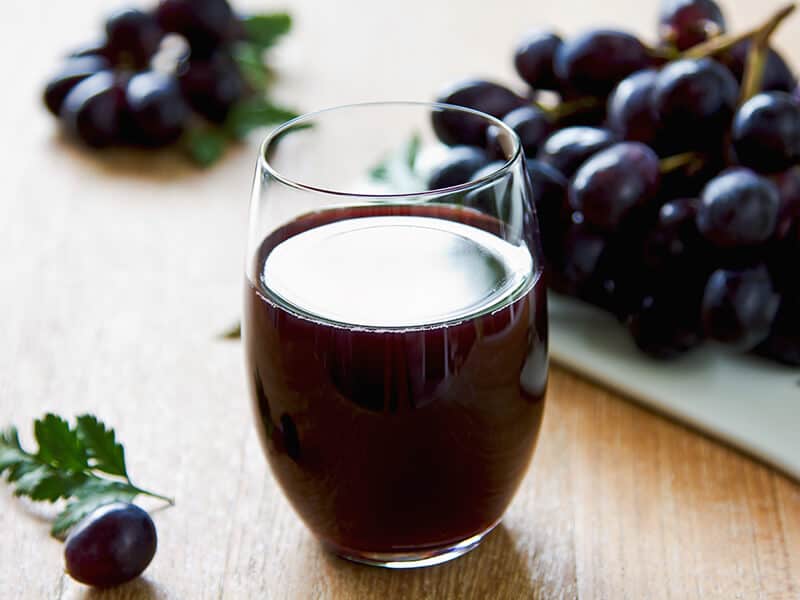 If you don't like the flavor of cherry juice, you can switch to grape one instead. Children often see grape juice as a fake red wine, a substitute for Kirsch.
So, basically, you can use this juice instead of Kirsch for various desserts. Among those recipes, pies are the most suitable for this option. Or, mocktails with grape juice are also an excellent way to enjoy this drink.
Making grape juice at home will reduce the risk of having artificial ingredients
3. Other Fruit Juices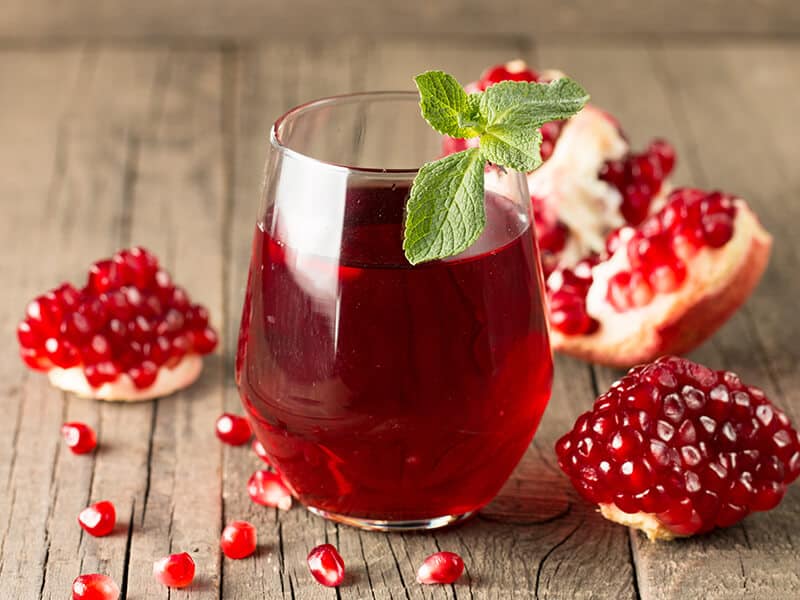 Don't just stop at these two choices! You can try various types of fruit juice until you find your favorite. Apple, raspberry, black currant, or pomegranate, there are thousands of options for you to choose from.
However, make sure you choose ones with clear consistency. And stay away from citrus juice as it doesn't have the flavor you need from Kirsch. Also, adding some lemon is a fun way to elevate its taste if you use these juices for the cheese fondue.
4. Cherry Preserve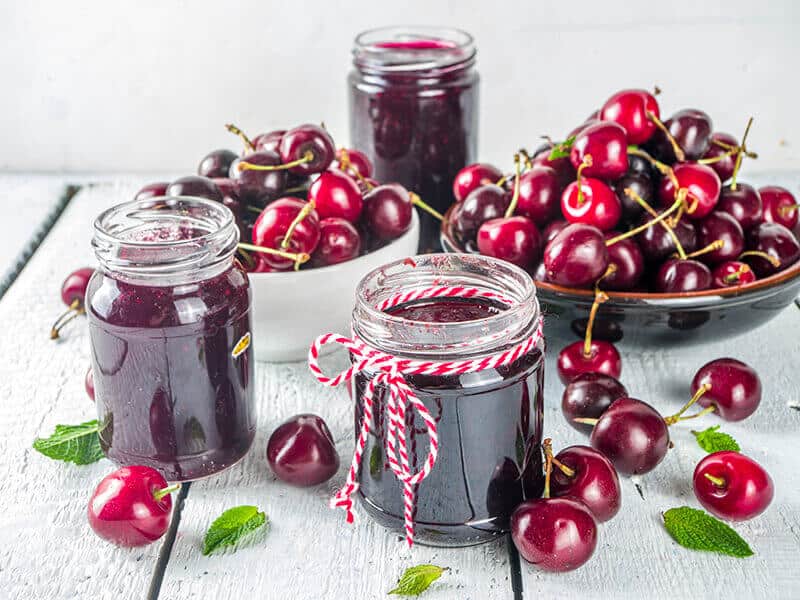 You should look for this cherry preserve if you don't want any alcoholic taste of Kirsch in your desserts but still crave for the cherry flavor. This preserve will give you a satisfying mouthful of cherry taste if added to your dishes.
However, note that its texture is miles away from Kirsch. The best way is to mix it with warm water until your cherry preserve looks somewhat similar to Kirsch. This method helps to lighten its sweetness as well.
Make this cherry preserve, and you don't have to buy any ready-made one.
5. Vodka + Cherries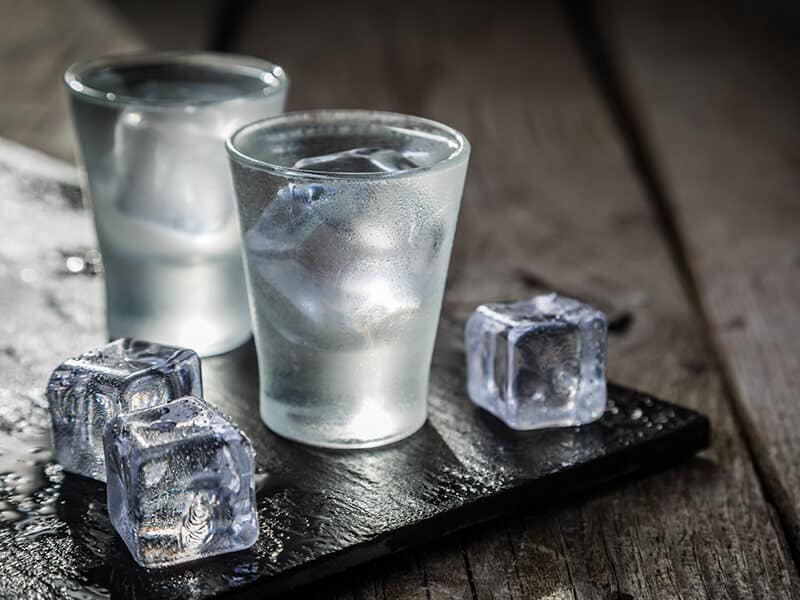 Kirsch is simply alcohol with a cherry flavor. With that in mind, you can easily recreate something with a similar taste. And that is a mixture of vodka and cherries, vodka for the alcohol part, and cherries for the flavor.
You can use either fresh or frozen cherries to make this mixture. And if both options aren't available, dried ones or cherry essence is not so bad. This combination works with almost all baked desserts and even cheese fondue.
6. Liqueur de Mirabelle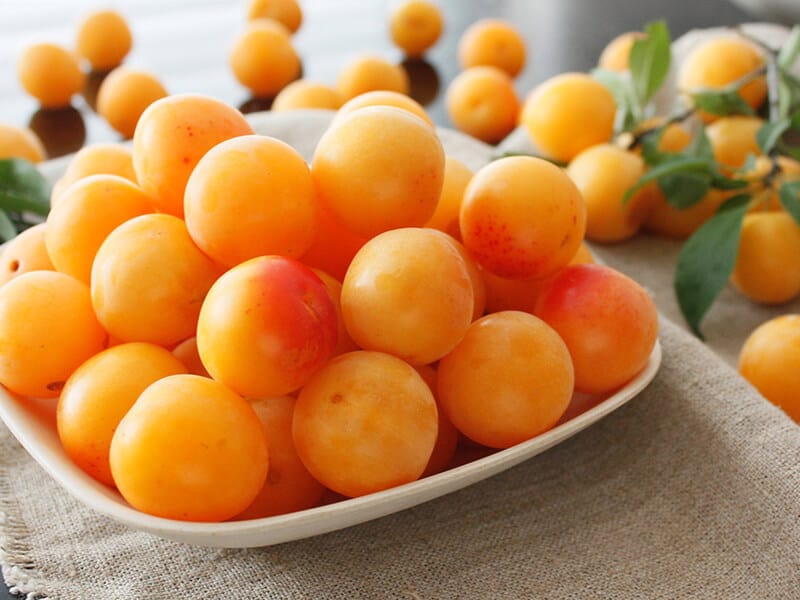 This liqueur is for when you want to try something fancy as it's pretty high-cost, compared to Kirsch. However, since it's made with Mirabelle, its flavor won't disappoint you.
Despite being relatively sweeter than Kirsch, this wine still makes a perfect option for your desserts, such as trifles, cherries jubilee, or Black Forest gateau. You can even use it for your cocktails as well.
7. Fruit Brandy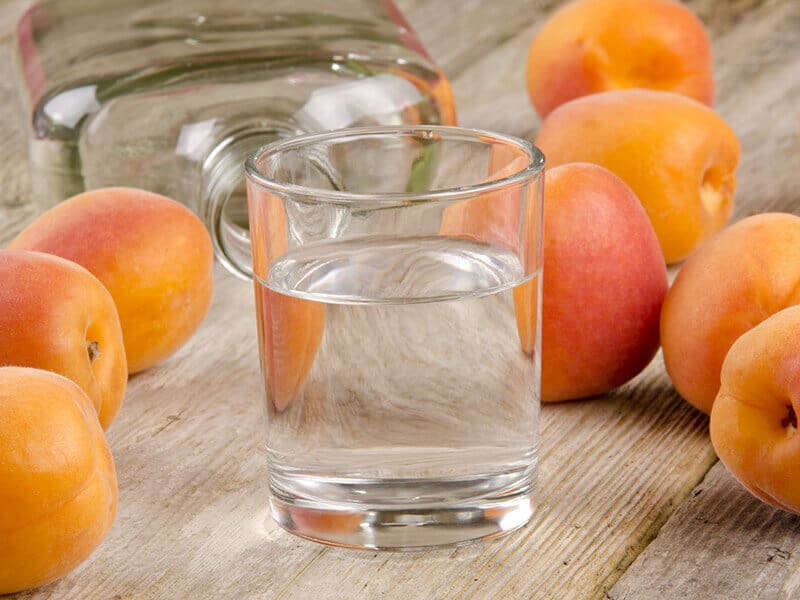 This option often comes when I get stuck at choosing a suitable Kirsch replacement for my trifles or fruit tarts. Fruit brandy has so many flavors for you to choose from: blueberry, apple, peach, raspberry, and many more.
This way, your desserts will never taste boring at all. However, you should take notice of other ingredients in your dishes, so their flavors can blend perfectly. A 1:1 ratio is perfect for switching Kirsch with fruit brandy, with a bit of extra sugar.
8. Grappa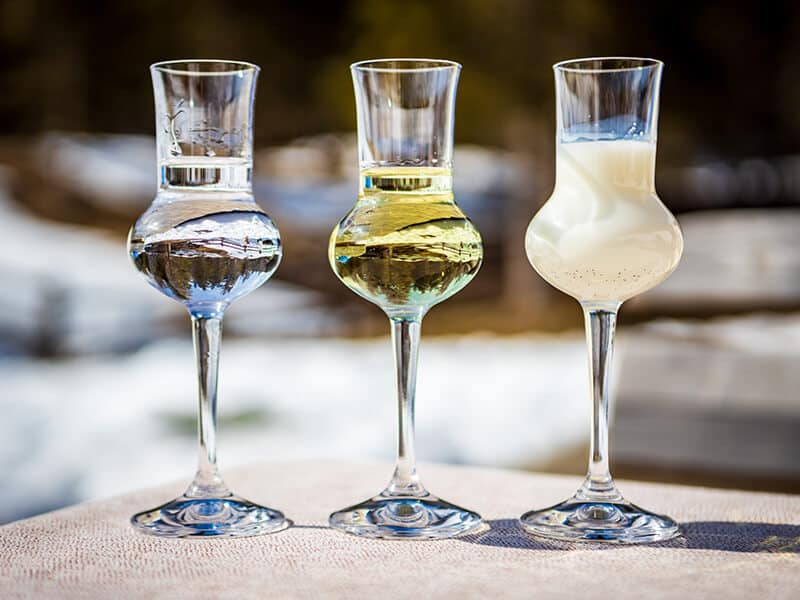 While Grappa is also brandy, I separate it from the fruit brandy due to its exceptional flavor. For those who don't know this wine, it's a pomace brandy from Italy. Grappa's main ingredient is the solid remains of grapes after they're squeezed to make wine.
Grappa's alcohol is higher than Kirsch's, with its alcohol content sometimes reaching 60%. While its flavor is slightly different from the original, many people still favor Grappa due to its fruity aroma.
9. Schnapps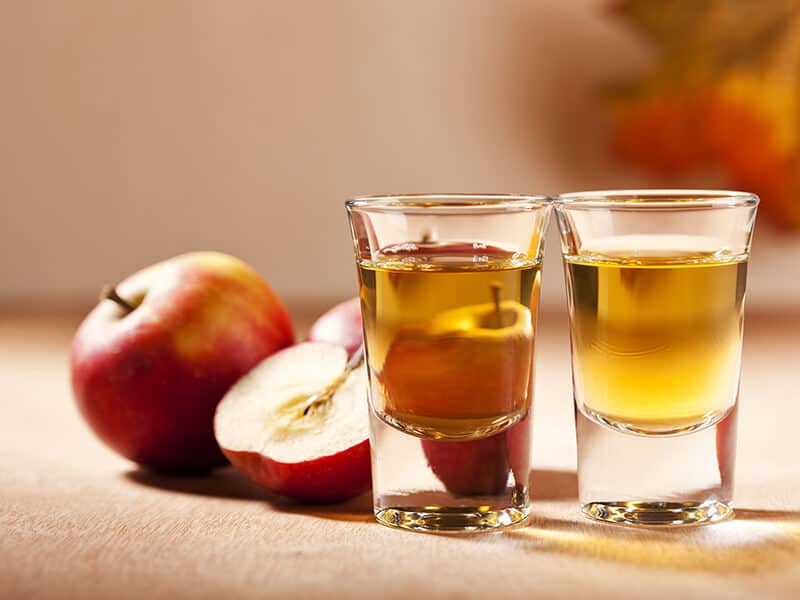 Here is another wine with high alcohol content. Most Schnapps on the market will have an average of 20% alcohol, and some products are even higher. So, if you can't handle liqueur well, you should stay away from this option.
But if this feature doesn't trouble you, Schnapps is an excellent start to replace Kirsch in your desserts, cheese fondue, and cocktails. For the best result, let's go with the cherry flavor. Or you can try other types to create something new.
10. White Wine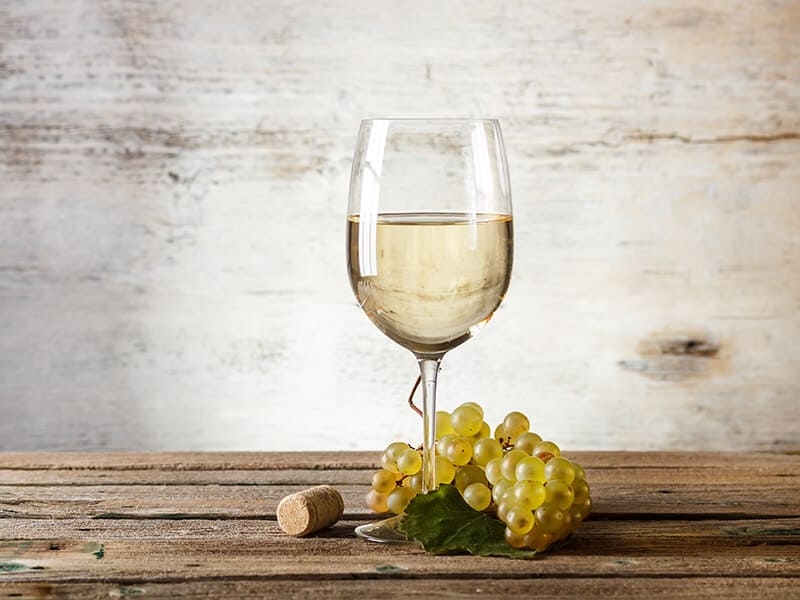 Let me clear one thing first: White wine is a big no-no for desserts. So, why does it appear in this list when Kirsch is a dessert ingredient? Well, that's because white wine is a superb flavor enhancer for cheese fondue, especially dry white wine.
The texture of white wine will smoothen your fondue, making it creamier. And you won't even realize the alcohol's bitterness since the cheese's strong taste covers it. You can even squeeze some lemon juice for more layers of flavor.
Can you imagine making cheese fondue with dry white wine?
11. Red Wine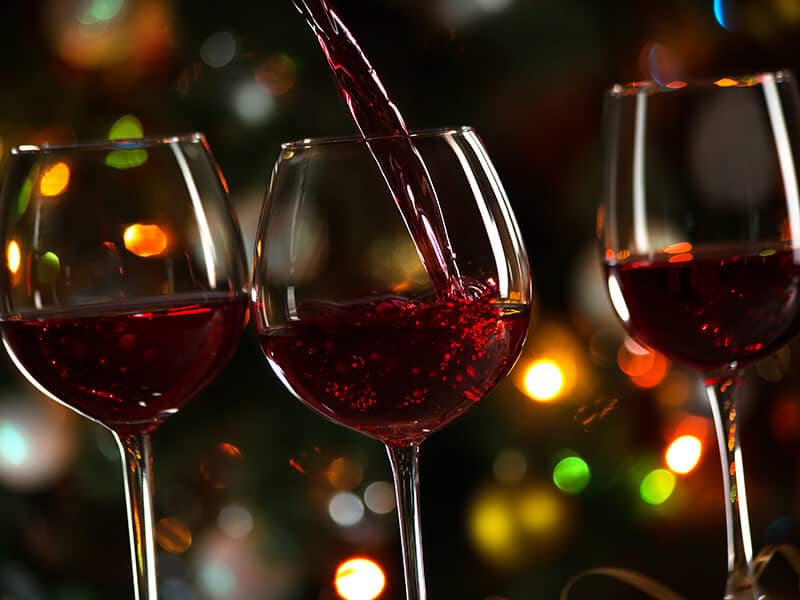 If white wine shows up in this list, you can't skip red wine either! Unlike the previous choice, red wine is more versatile as you can use it in more recipes. But in my opinion, cocktails will be the place where they can shine the most.
Some people even say they love red wine more than Kirsch because it doesn't taste too overwhelming. Dry red wine is the best replacement, but sweet types are also another decent choice.
12. Kriek Lambic (Cherry Beer)
If you feel white wine lacks your favorite cherry flavor, you can opt for this Kriek Lambic instead. It's a Belgian beer using fermented sour cherries, so it has both the alcohol and cherry taste.
Just like the white wine, this beer only goes with cheese fondue, not other desserts. Its sourness with a sweet undertone makes your fondue much more exciting than with Kirsch. If you can't find Kriek Lambic in your area, pick some cherry-flavored beers instead.
13. Champagne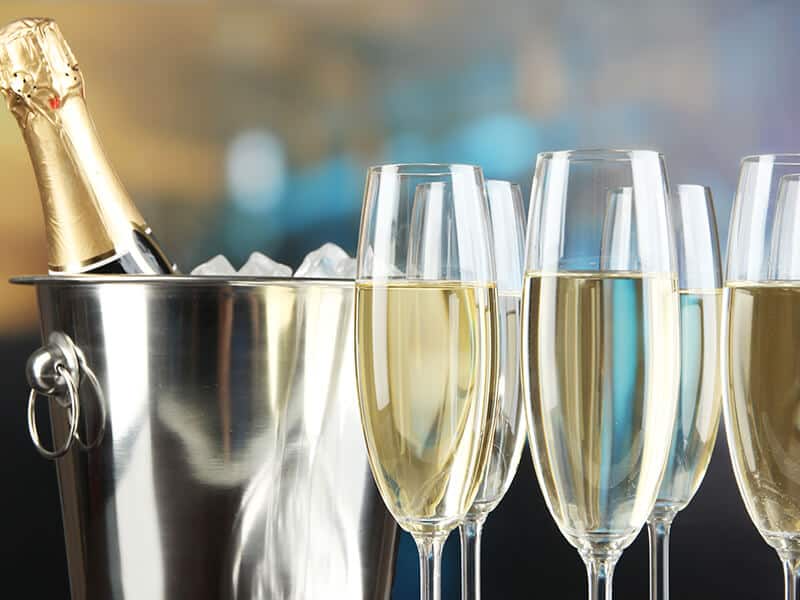 I bet many of you don't understand this option since champagne is mainly served as a drink. But don't let its bubbly appearance fool you. This drink is an ideal component for baked recipes, especially the concentrated type.
When baking, most of the alcohol content will evaporate, leaving only the distinct sweetness. Or, if you still doubt adding champagne to desserts, you can take it as a component for cocktails. It matches with any liqueur and fruits you have.
Your family will love these champagne cocktails!
14. Cognac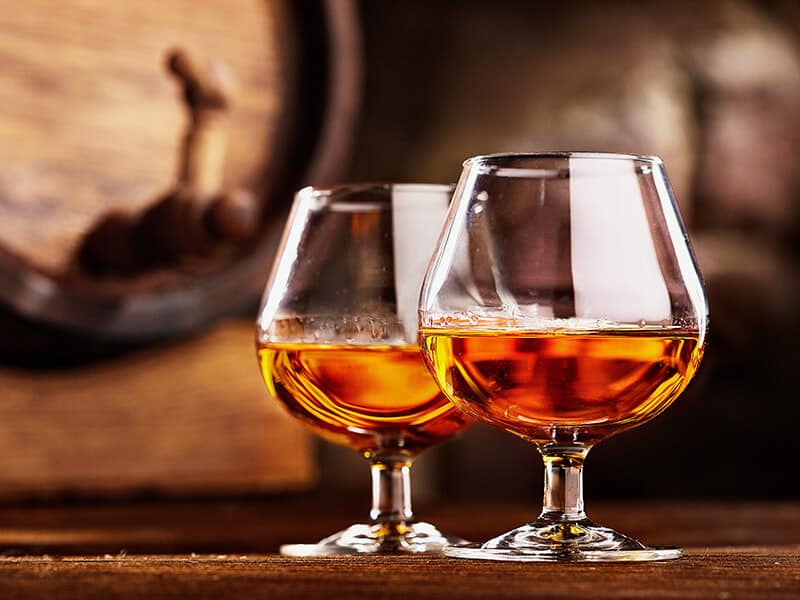 My favorite part about cognac is that you can find it almost everywhere. Just go to some liquor stores in your area, and you'll find various cognac brands. Try some of them beforehand so you can grasp which cognac suits your palate the best.
All in all, cognac will be somewhat sweeter than Kirsch so that you can use it for various desserts. Just remember to add it in a small quantity at first to see if the flavor is on point. Cognac is also quite strong, so refrain from using too much.
15. Țuică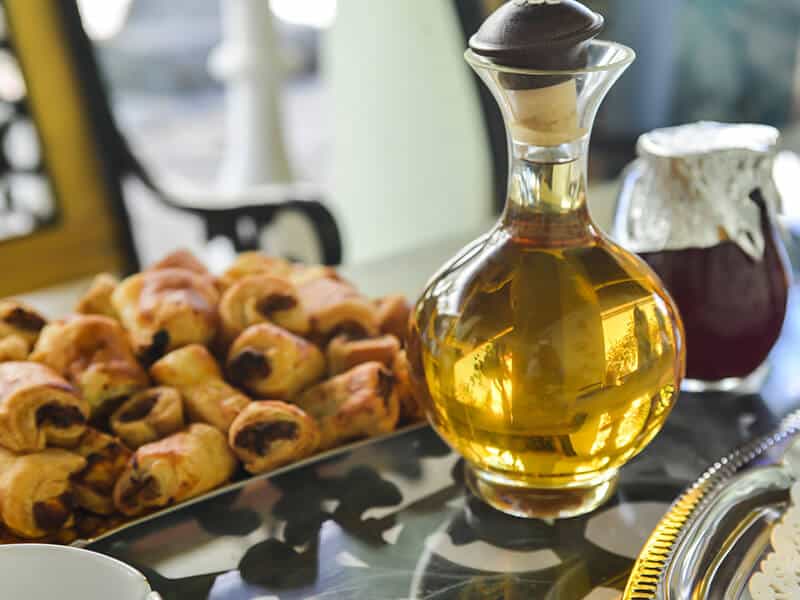 I bet most of you haven't heard of Tuica before. This is a Romanian wine made from plums. It has almost a similar alcohol content as Kirsch (20% or more), so you can use Tuica as an appetizer wine as well.
Tuica is divided into two different types based on the making process. The first one only gets distilled once, with a lower alcohol percentage, while the other is much higher. You can choose either type depending on your drinking.
16. Amaretto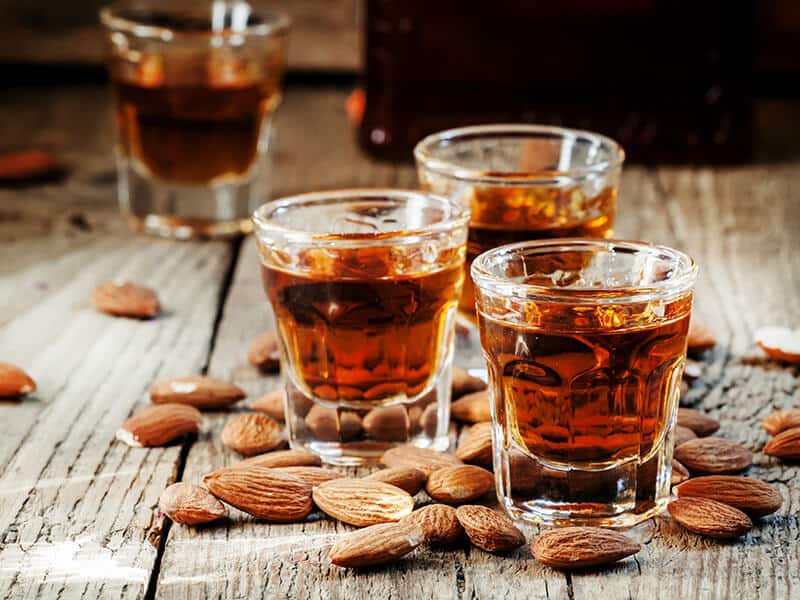 If you have fallen in love with the bitterness of Kirsh, you'd want your replacement to have a resembling taste. While this feature is hard to find among other options in this list, with this Amaretto, it'll meet all of your demands.
Not to mention, since it contains different kinds of almonds, Amaretto also has a robust almond flavor, just like Kirsch. You can use it with various desserts, and tiramisu with Amaretto is a must-try. Amaretto also goes well with savory dishes, like meat and fish.
Watch this video to know more:
17. Rum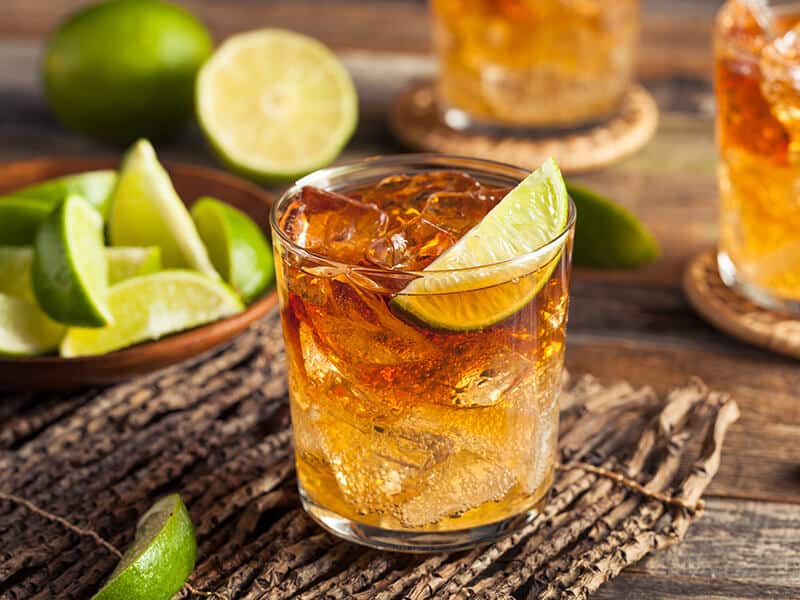 If you have a minibar in your house, search it, and maybe you'll find a bottle of rum right away. Made with sugarcane molasses or juice, you can't find any Kirsch substitutes for your desserts better than rum.
However, remember that dark or golden rum is more fitting for cooking than light ones. Use it with the exact required amount of Kirsh or mix it with other fruits for a diverse flavor.
18. Calvados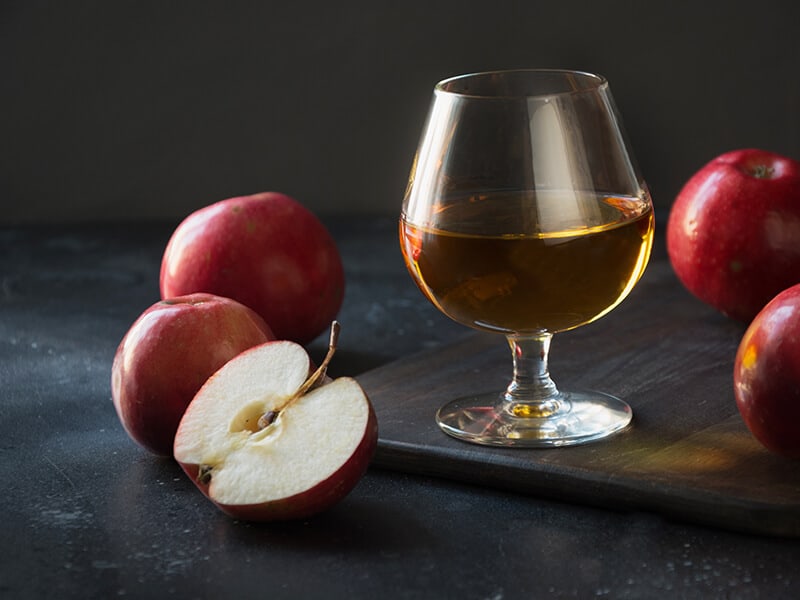 Since Kirsch is an eau de vie, a brandy that goes through double distillation, why not replace it with another eau de vie? And among thousands of types, Calvados suits my preference the most.
As people often drink this wine with cheese, you can use Calvados to enhance your cheese fondue's flavor and texture. It's also an ideal choice as a starting wine, just like Kirsch. Combining Calvados with coffee can create a fascinating digestif as well.
19. Vermouth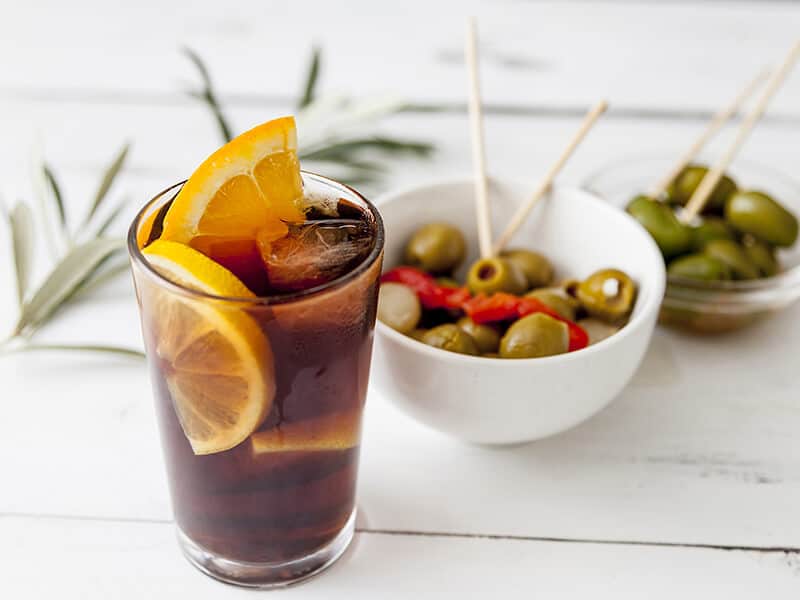 Vermouth is one of the closest choices to Kirsch for you to use in cheese fondue. If possible, let's go with the dry white vermouth, but other kinds can still complete the work just fine.
However, this wine tends to be drier and less sweet than Kirsch. To compensate for it, you should add a pinch of sugar and refrain from pouring too much into your recipes.
Vermouth's flavor matches well with various baked dishes, cheese fondue, and even cocktails.
20. Chambord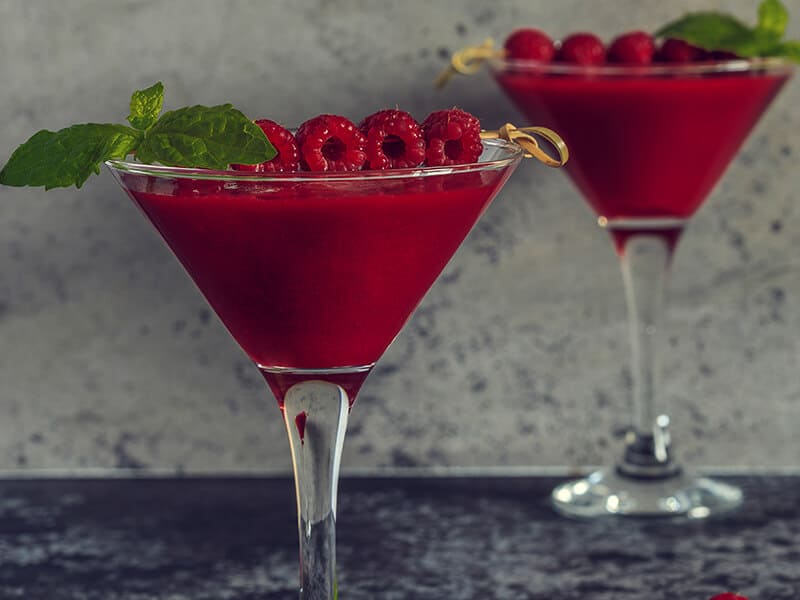 Some people say it's not Black Forest cake without a hint of liquor in it. However, not everyone can handle the high alcohol content of Kirsh. Thus, an appropriate choice is this Chambord with just 16.5% alcohol percentage.
Also, since Chambord uses raspberries and blackberries as the main ingredients, its flavor is an exquisite mixture of sweetness and sourness, absolutely wonderful for berry and chocolate desserts or cocktails.
FAQs
Feel tired after all this information? Well, you can sit down and relax while scrolling through these common questions below. Rest assured! These problems won't hurt your head.
Start Slow For The Best Outcome
Sometimes, especially when you have little time on your hands, you would want to rush things to finish your desserts with these substitutes above. But in cooking, patience is the key! Just start with a small amount, and then add more until you feel pleased.
So, are you content with these Kirsch replacements? If yes, don't forget to introduce it to your family and friends. And feel free to write down all your thoughts about this topic in the comment section below.
References
En.wikipedia.org. 2021. Kirsch – Wikipedia.
Cocktail Kit. 2021. What's the difference between Cherry Heering, Kirsch, and Luxardo Maraschino liqueur?.