"What are Szechuan peppercorns substitute?" has been a frequently asked question these days. It is maybe because these unique peppers offer such distinctive flavors that might be hard to alter.
Not to let you wait any longer, I will show you some things you should know about Szechuan peppercorns and the perfect answer for your question in the upcoming section. Let's scroll down for more exciting ideas now!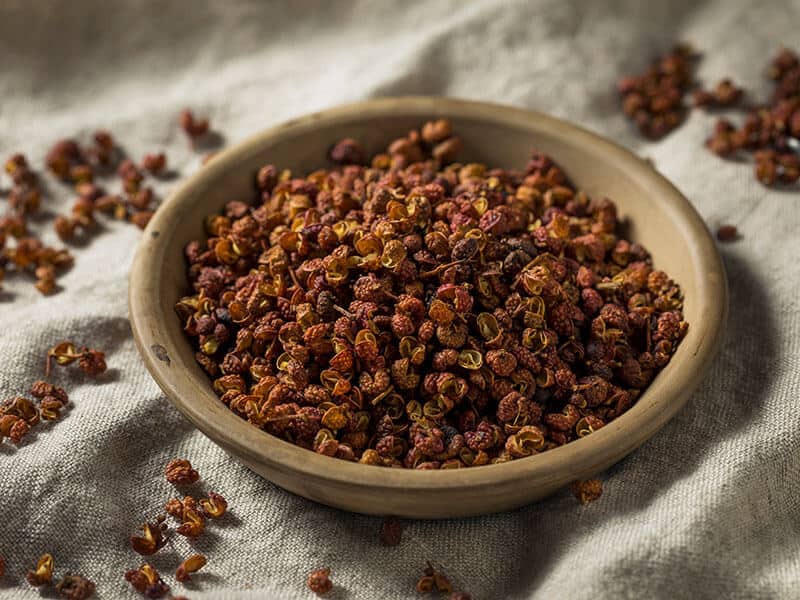 Knowing Your Szechuan Peppercorns First
The first surprising fact about Szechuan peppercorns is that they are indeed not a peppercorn or even related to the family of chili. This spice is actually from the prickly-ash trees that produce "huajiao," which means "pepper flowers" in English.
You can either call them Sichuan or Szechuan peppercorns; those names call the same spice.
These prickly-ash trees' fruits look like tiny berries. People don't use the seeds of these berries from "huajiao trees"; they use the husks and remove the black seeds since they are unpleasant to taste (the seeds taste like sand or gritty).
There are two main Szechuan peppercorn variants, "hong" (red) and "qing" (green). They provide a similar base of flavors but still have slight differences.
They also have distant relatives in other countries; they are not called Szechuan, and they may offer a bit of similarity in flavor.
For instance, Japanese Sansho peppers have a similar taste to Szechuan, while the Korean Sancho pepper is a bit more bitter.(1)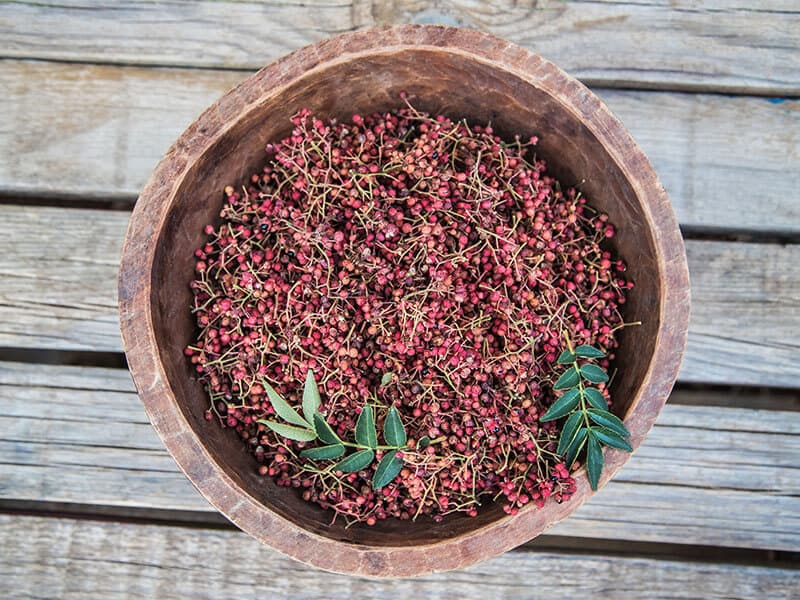 Flavor Profile Of Szechuan Peppercorns
Besides the pungent heat that makes these husks called peppers, they bring an aromatic, citrus, pine-like flavor and a hint of acid sweetness with a lovely lavender note in scent.
Not only delivering fiery flavors but the effect of this spice to your mouth is also enjoyable. Slurping a spoonful of sauce or broth infused with Szechuan peppercorns, the taste buds on your tongue start to tingle and numb like when after you drink sparkling water.
The spicy, numbing taste can still linger on your tongue for a while after you swallow and even gradually increase the heat in your throat.
That effect comes from unique compounds in the peppercorns, paraesthesia, sanshools, and hydroxyl sanshools. It jolts your taste buds and makes your tongue buzz or vibrate. Therefore, you can tell that Szechuan peppers are not as spicy as you think.
Note: You should not chew or eat the whole peppercorns! Although eating them totally causes nothing to harm you, the numbing effect might be so intense that it makes your taste buds keep "deactivating" and cannot feel the whole dish's goodness.
Szechuan peppercorns and the detailed review for their characteristics.
The heat from these specialty spices is slightly different between the two types, "hong and qing" (or red and green). The table below might help you to have a better general comparison.
| Feature | Red Szechuan Peppercorns | Green Szechuan Peppercorns |
| --- | --- | --- |
| Popularity | More popular than the green | Less prevalent than red |
| Appearances | Reddish berries when fresh and dark red when dried | Green berries when fresh, brownish when dried |
| Flavor | Not very spicy, warm, light citrusy with a floral note and numbly tickling sense in the tongue with significant amounts | Not very spicy, more intense numbing sensation and more robust citrusy aroma, a bit more herbal and earthier than the red |
Since the type of peppercorns offers such an exotic flavor profile, finding their best alternative conversion ratios seems complicated.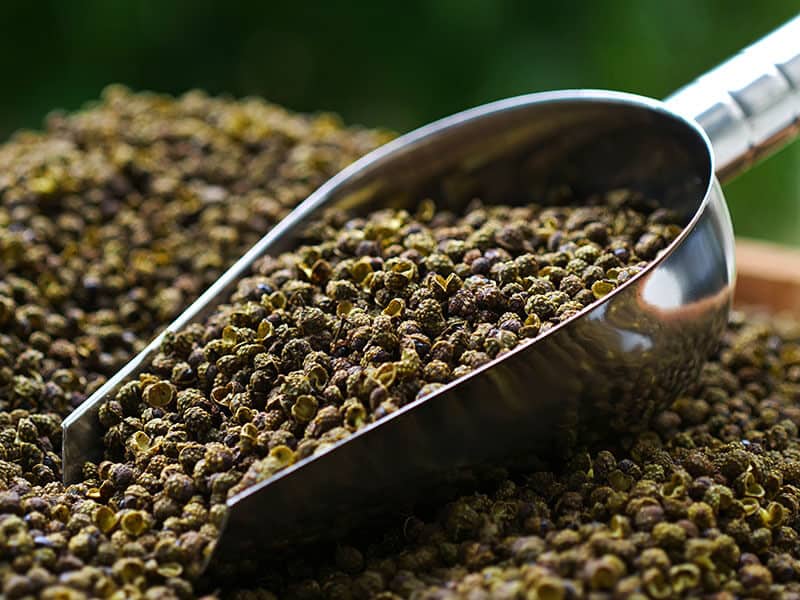 9 Alternatives For Szechuan Peppercorns You Need To Know
Although the taste and aroma of Sichuan or Szechuan peppercorns are one-of-a-kinds, there are some possible alternatives that you can apply.
Remember, these substitutes cannot 100% replace the exotic spices; they only bring some resemblances, scent, and taste to specific recipes requiring Szechuan peppercorns.
Now let's take a look at my suggestions!
Types Of Substitutes
Conversion Ratios
Black Peppercorns + Coriander Seeds
1 tbsp of black peppercorn
1 tbsp coriander seeds
1 tbsp mixture = 1 tbsp szechuan peppercorn
Black Peppercorns + Lemon Zest
2 tsp of black peppercorns
1 tsp of freshly grated lemon zest 1 tbsp mixture = 1 tbsp of Szechuan peppercorns
Grains Of Paradise/Alligator Peppers
1 tbsp of Szechuan peppercorns = 2 tbsp of grains of paradise
Lemon Pepper Seasoning
1 tbsp of Szechuan peppercorns = 1 tbsp of lemon pepper seasoning
Tasmanian Pepper
1 tbsp of Szechuan pepper = 1 tbsp of Tasmanian peppercorns
Japanese Sansho Peppercorn
1 tbsp of Szechuan peppercorns = 1 tbsp of Sansho peppercorn
Powdered Japanese Sansho Pepper
1 tbsp of Szechuan peppercorns = 2 tsps of Japanese Sansho powder
Tellicherry Peppercorns
1 tbsp of Szechuan peppercorns = 1 tbsp of Tellicherry peppercorns
Ground Black Pepper + Ground Coriander Seeds + Lemon Zest
1 tsp of ground black pepper
1 tsp of ground coriander seeds
¼ tsp lemon zest
Adjust the amount based on your preferences
Let me explain more about why those conversion ratios are appropriate to substitute Szechuan peppercorns.
Black Peppercorns + Coriander Seeds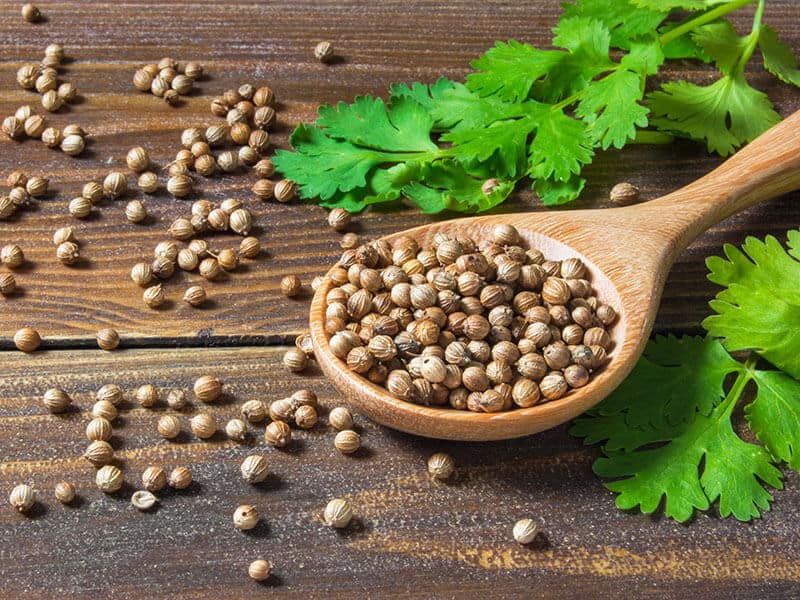 Black peppercorns offer a woody, warm, herbaceous, intense heat and barely any citrusy flavor. Therefore, the presence of coriander seeds is a must to fill in that gap.
Besides a gorgeous citrusy flavor, coriander seeds also lend a light sweetness and cardamom-like taste.
To make a mixture of Sichuan peppercorns alternatives, first, mix 1 tablespoon of black peppercorns with 1 tablespoon of coriander seeds in a bowl. After that, use 1 tablespoon of this mixture to replace 1 tablespoon of Szechuan peppercorns.
This combination is best for replicating the special peppercorns' taste when black peppercorns and coriander seeds remain grain-shaped. After mixing, you can still store the mixture like what you usually do to each component.
Black Peppercorns + Lemon Zest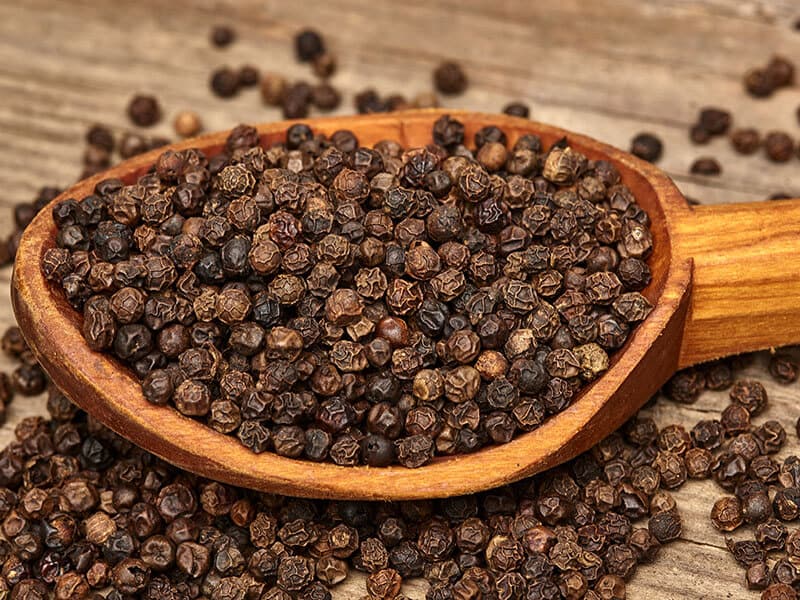 But not all the time, you can have coriander seeds on hand, then you can also use only the ground black pepper. The drawback is with the single ground black pepper, it cannot lend any other layer of taste but the intense heat like its basic flavor profile.
Lemon zest offers a nice citrusy taste with a hint of bitterness to the mixture. So, the combination of 2 teaspoons of black peppercorns and 1 teaspoon freshly grated lemon zest can help to partly replicate the taste of 1 tablespoon of Sichuan peppercorns.
Grains Of Paradise/Alligator Peppers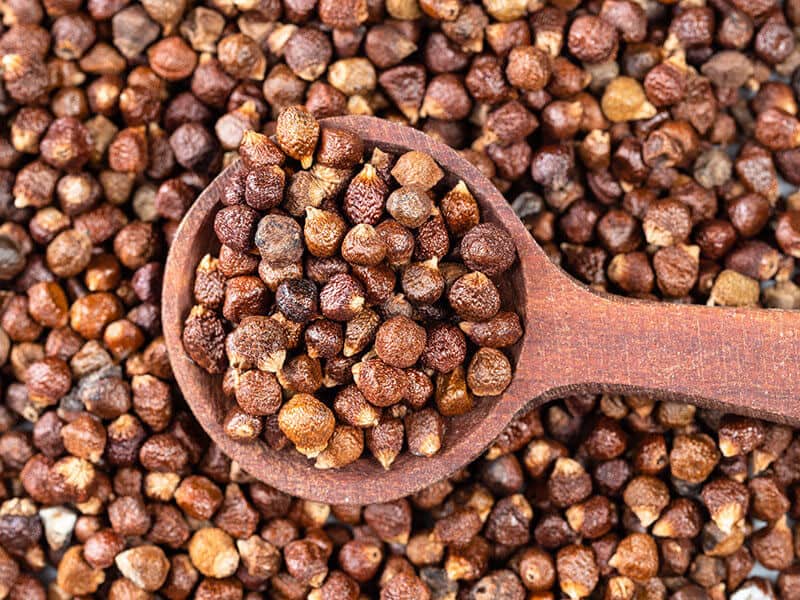 This type of spice originated from Africa and has other names such as alligator pepper and African pepper. To describe the taste of this type of pepper, I have to say it is a mix between black peppercorns and cardamom.
Since grains of paradise belongs to the ginger spice family, it has a signature taste other than just the peppery, heat of peppercorn, which is clove-reminiscent, and a hint of zesty lemon, hazelnut and jasmine.
The suggested ratio to replace Szechuan peppercorns is 1:2 with 1 tablespoon of Szechuan to 2 tablespoons of grains of paradise. It is because the flavor profile of alligator peppers seems quite similar to Sichuan peppers but much less potent.
Lemon Pepper Seasoning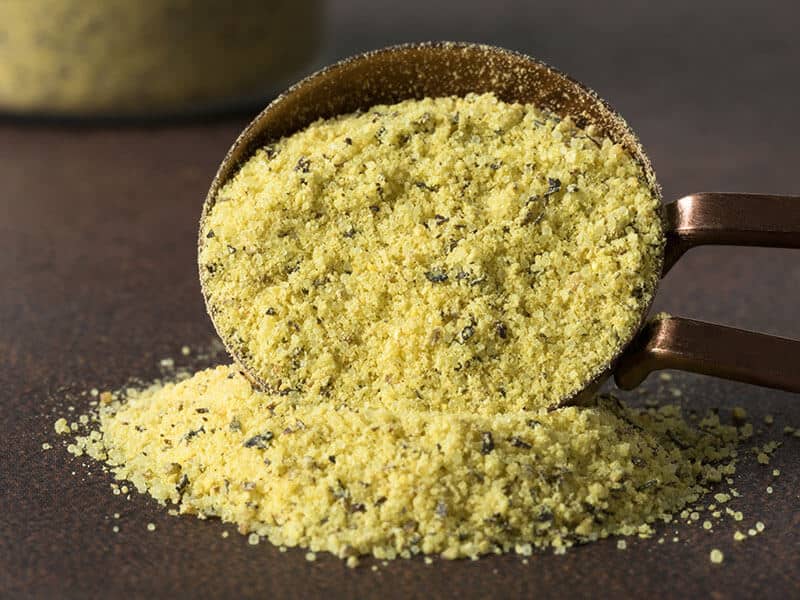 This lemon pepper season is made of ground or cracked black peppercorns and granulated lemon zest and is usually used in marinating poultry and steaks.
Because of that, this lemon pepper seasoning can bring the heat of the pepper and lemony taste to replace Sichuan peppercorns. The conversion ratio is 1 tablespoon of lemon pepper seasoning (no salt included) to alter 1 tablespoon of Szechuan peppercorns.
If your seasoning mix contains salt, you should reduce salt in your recipe.
This Is How To Make Your Lemon Pepper Seasoning At Home Any Time!
Tasmanian Pepper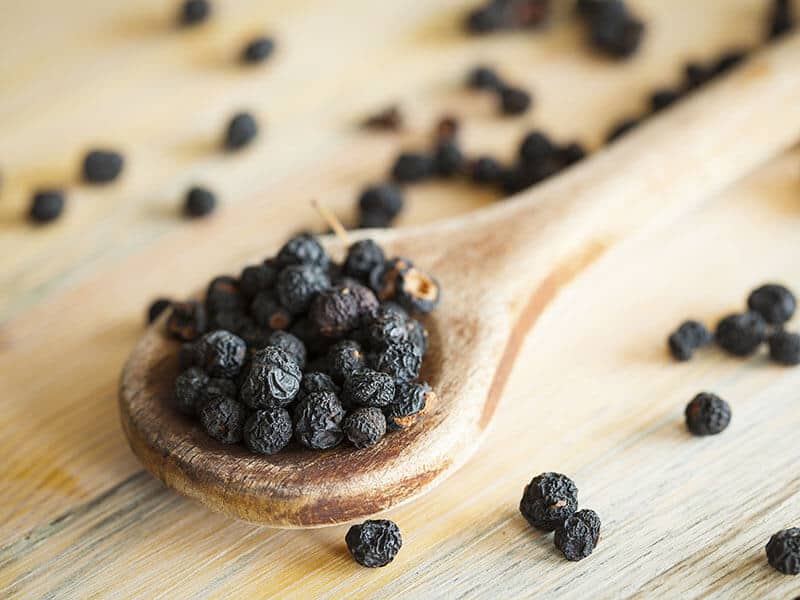 Tasmanian peppercorns are also unrelated to the pepper family; they are called Tasmanian pepper berries native to Australia. This spice has a resemblance to Szechuan peppercorns when they are unripe.
The flavor of Tasmanian peppercorns is also unique. They deliver a juniper and fennel-reminiscent smell, peppery, mild floral notes, a hint of a woodsy scent that somehow reminds you of the taste of Sichuan peppercorns.
You can also sense the strong fruity smell from this spice and gradually turn to the peppery when riper. It can also show some numbness effect when eating.
If you want to use the ground form of this Tasmanian spice, it is better to grind them when you are about to use them. Tasmanian peppers are often used in poultry, seafood, fish and game.
The best conversion ratio to replace Sichuan pepper is 1:1 (1 tablespoon of Sichuan pepper: 1 tablespoon of Tasmanian peppercorns). The Tasmanian peppercorns offer milder fiery; therefore, you can adjust it a bit more as you wish if you aren't satisfied.
Tellicherry Peppercorns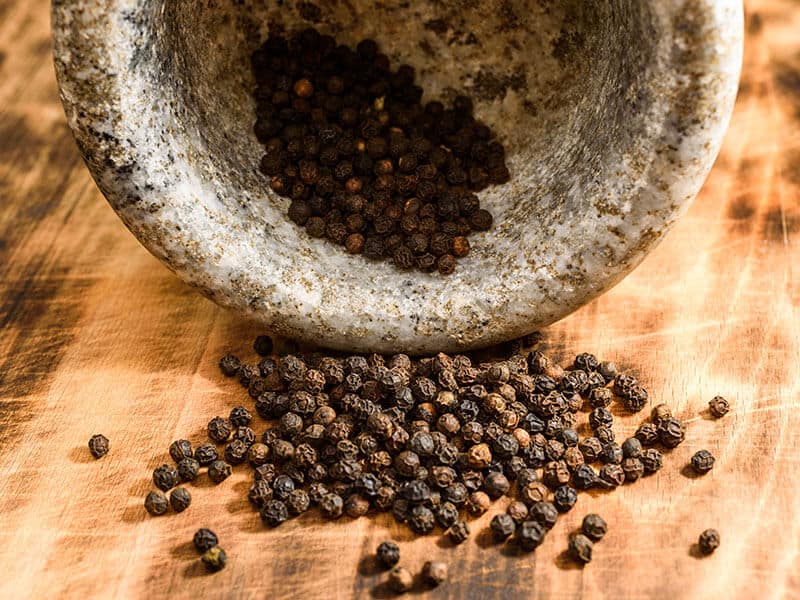 This type of peppercorn is native to Tellicherry (India). Tellicherry peppercorns are a close relative to black peppercorns and actually can be described as over-ripen or prime black peppercorns (with the highest quality).
People will leave the fruits on the trees for a longer time, on purpose to create a more intense flavor, a hint of woody, a sweet taste, fruity, citrusy to piney, and a significant freshness scent.
That is also why this type of black pepper can substitute for Sichuan pepper better than the regular type. You can also consider replacing this with your regular black peppercorn since they can be used in almost every dish.
The ideal ratio to substitute Szechuan peppercorns is 1:1 ( 1 Szechuan: 1 Tellicherry).
Japanese Sansho Peppercorn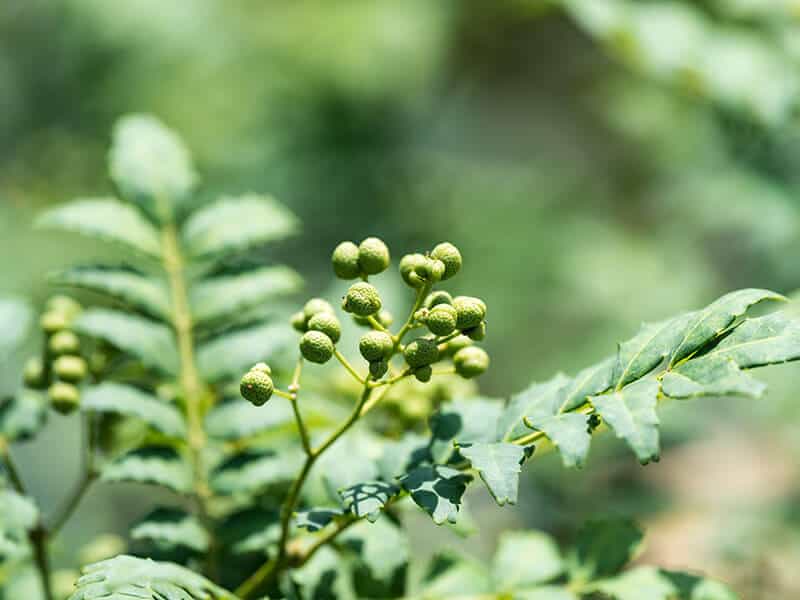 Japanese Sansho pepper is a cousin (in terms of taste) of Szechuan peppercorns and from prickly ash trees and has a connection to the citrus family. Therefore, it also provides the citrusy note, which is even more pronounced than Szechuan peppercorns.
This is also an option to replace Szechuan quite well since it can also provide a numbing effect on your tongue. This tangy, citrusy, lemony-peppery taste and residual heat remind you of its Chinese cousin. Japanese usually use Sansho pepper for sushi and pepper.
The conversion ratio for this type of spice is 1:1; 1 tablespoon of Sansho peppercorns can alter 1 tablespoon of Szechuan peppercorns. This relative of Sichuan peppers is also easier to find at Asian stores.
Powdered Japanese Sansho Pepper
What if you cannot find the whole peppercorns to replace Szechuan, I suggest using 2 teaspoons of Japanese Sansho powder to replace 1 tablespoon of Szechuan peppercorns.
Try it out sometimes because it can still bring a similar effect with the whole husks form!
Ground Black Pepper + Ground Coriander Seeds + Lemon Zest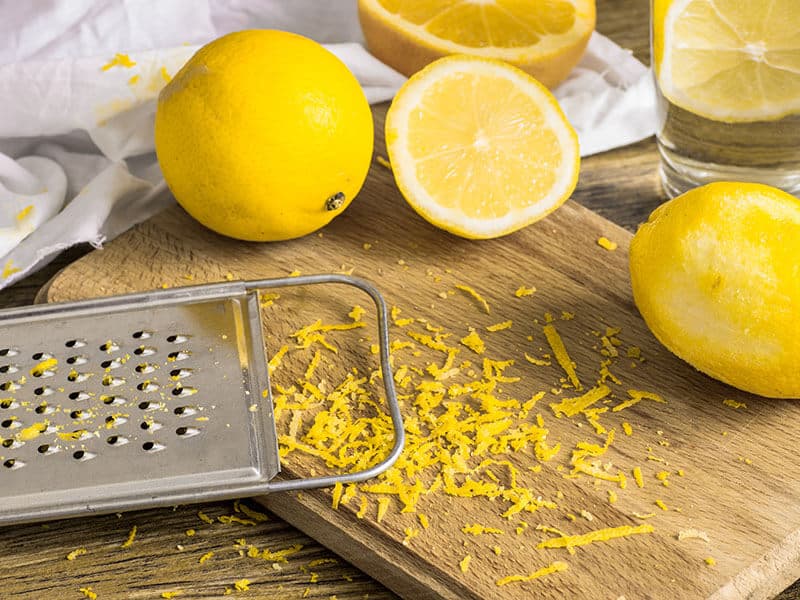 The combination of black peppercorns and coriander seeds, as I said, is ideal for replicating Szechuan peppercorns, but after grinding, coriander seeds will lose their signature lovely citrusy flavor.
Meanwhile, the heat, intensity, and woody taste of black pepper can be preserved after grinding. Because of that, lemon zest is added but you will not need much of it.
The suggested mixture proportion is 1 teaspoon of ground black pepper, 1 teaspoon of ground coriander, and ¼ teaspoon of lemon zest. Mix them well up and replace the required ground Szechuan peppercorns pinch-by-pinch until you are satisfied.
I suggest grinding the black peppercorns and coriander seeds right when you cook them because they will lose their scent and taste if you prepare them a few days before.
When there is no way around and you have the leftover spices mixed, cover tightly and put them into your fridge. They are able to be used within a week but will probably lose their original flavors.
Now you know my suggestion to substitute Sichuan or Szechuan peppercorns, feel free to try any Chinese delicacies that call for them. Cooking needs much practice before you can have a perfect recipe based on your preferences. Just roll up your sleeves and cook!
Ways To Have And Use Szechuan Peppercorns
To use this type of peppers, you also need to do several simple processing steps, such as roasting or grinding. If I tell you that you can easily find them at the Asian store, it will be a lie. Things will not be that straightforward.
Tips To Buy Szechuan Peppercorns
It's great if you can find those peppercorns at Asian stores near you. But in case you cannot, try to find them as the other labels such as pepper flower, flower pepper, huajiao, dried prickly ash, dehydrated prickly ash, or lemon pepper.
Another option is to find retailers; they might sell these spices in the whole husks or ground and mix them with salt or spice mixes. Searching for them on some e-commerce markets might work.
It is tricky because there are some restrictions on mass-selling these particular products in some countries so that you need quite a bit of effort to have them on hand. Don't worry; something that is harder to get might be well worth it.
Storing Your Szechuan Peppercorns Properly
Like other dried spices, you need to store your Szechuan peppercorns properly at the dry places in your pantry and avoid sunlight to preserve the potent tastes and aroma better. This type of spice can lose its exclusive flavors quickly when exposed to air and heat.
You should store the whole husks if you have; the ground varieties can lose their flavor faster, requiring you to use them up quickly. When you keep them appropriately in the airtight container and avoid direct sunlight, your spices can last up to 3 or 4 years.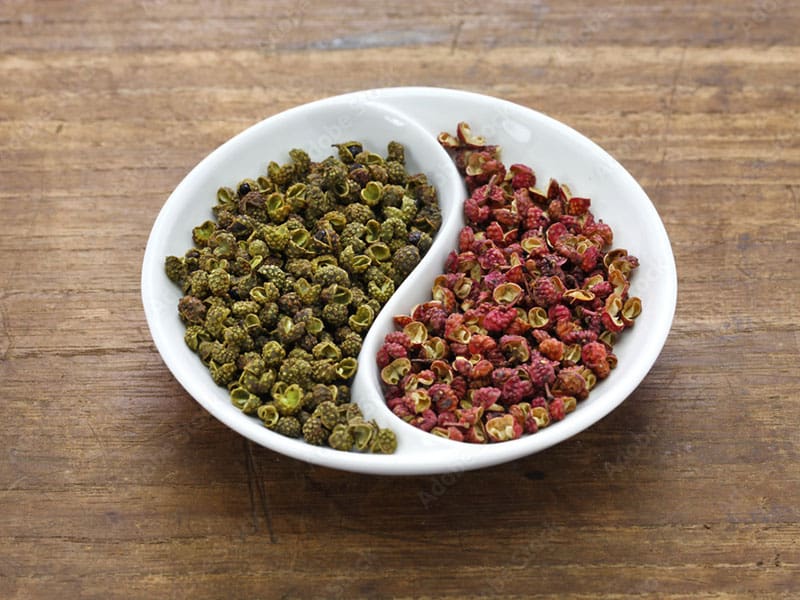 What Are These Szechuan Peppercorns Used For?
Szechuan peppercorns are used chiefly in flavored oils and sauces, thanks to their unique characteristics. Have you ever heard about mala hot pot? Szechuan peppercorns are the essential ingredients of the dish's broth and bring an addictive numbing sensation.
Besides, they also use these spices in various applications like stir-fries, stews, soups, braises, marinades, and even sprinkle on salads and complete dishes. To some dishes with primary flavors, adding some Szechuan peppercorns can upgrade them really well.
Szechuan peppercorns are best for meat, poultry, and fish since they eliminate the unpleasant smell. They are also "showed up" in the ingredients list of some spice mixes like Chinese Five Spices Powder. Such versatile spices!
As I mentioned, there are two main types of Szechuan peppercorns which are green and red. They bring almost the same flavors and only a slight difference; that leads to a bit of differences in each type's preferred usages.
| | |
| --- | --- |
| Red Szechuan Peppercorns | Green Szechuan Peppercorns |
| To add complex flavors to basic dishes, braised liquids of stews or soups, marinating roasts, grills, and flavoring oils. | Better to use in seafood, poultry, and veggies-dominant dishes, soups, sparklings in the last steps of complete dish or sauce |
Some Szechuan Peppercorns Recipes You Might Need
Szechuan peppercorns have various applications, especially in culinary. You can see them in savory dishes, dishes, hot pots, poultry, and noodles. It might be hard for a beginner and you might need some suggestions.
Below are some easy recipes that need Sichuan peppercorns you can make at home, check them out!.
You should make this Szechuan peppercorn oil since this recipe is an even better version of chili-infused oil. If you are into Asian cuisines in general or Chinese cuisines in particular, you will know how frequently they use this extra fragrance oil.
Otherwise, you can drizzle this spicy oil on other dishes requiring flavored oil; it will also make sense.
Mapo tofu is a famous tofu recipe to eat with white rice, and this recipe is straightforward to make at home. Fresh tofu brings the buttery, nutty, and slight sweet taste that can pair excellently with the piquant and aromatic Szechuan peppercorn sauce.
This recipe will not take you more than 15 minutes to prepare and can be the first recipe with Szechuan peppercorns for you to try.
Reveal the process to make the luscious mapo tofu with Szechuan peppercorns here!
I love this recipe since it is effortless to make, and you can do it almost any time you want, with the simple ingredients you have in your pantry or fridge.
Infuse your oil with Sichuan peppercorns and other hot, aromatic spices to create an incredibly mouth-watering dressing, then mix the oil with other ingredients.
Adding other veggies is a must to balance the hotness and spiciness. They can lend the lovely crunchiness from fresh vegetables and provide more nutrition to make this recipe worth becoming your quick dinners.
This Szechuan kung pao chicken tastes phenomenal. Right after you take the first bite, the taste of Szechuan peppercorns is robust in your mouth. The beautiful layers of flavor from the sauce also reveal and lift up the extra tender, well-seasoned chicken.
I highly recommend eating this chicken recipe with white rice as the rice can form an outstanding balance to the whole dish. You might need to make a big pot of rice because you might not be satisfied with just one bowl. Yummy!
The best guidance on how to make your Szechuan peppercorn kung pao chicken you should not miss!
FAQs
Sichuan peppercorns might be a new term to many people due to the restriction. So, there are many frequently asked questions about these unique spices. Let's see if you can find the answers to your questions down there.
Are You Ready To Use My Substitution Suggestions?
There is much new information about Szechuan peppercorns you might get from this article; I hope it can assist you well in your future culinary experience.
Those suggestions for the Szechuan peppercorns substitutes above are the best ways I have tried. Everyone has their own preferences; I suggest you take time and develop your own favorite ratios based on my recommendation.
Cooking is a journey of learning and developing. If there is any other good substitute for Szechuan peppercorns, feel free to contact me and suggest it. If the information is useful to you, your likes and shares can be a huge motivation for me. Loving is sharing!
References
En.wikipedia.org. 2021. Sichuan pepper – Wikipedia.
Mayo Clinic. 2021. The good news is that you don't have to go grain-free..
Spices, H., 2021. 10 Impressive Benefits of Sichuan Pepper | Organic Facts.
Superfoodly |. 2021. Are Sichuan Peppercorns Healthy or Harmful? – Superfoodly.