What does chai taste like? Lately, you have heard about chai a lot but do not know if it tastes good? The more chai is increasingly known for its distinctive herb flavor, the more you wonder how specific it tastes.
This post will reveal all the reasons why chai is loved and answer all your questions about chai. Let's dive into this post to better understand this exclusive tea, its taste, and other engrossing characteristics. Keep on reading!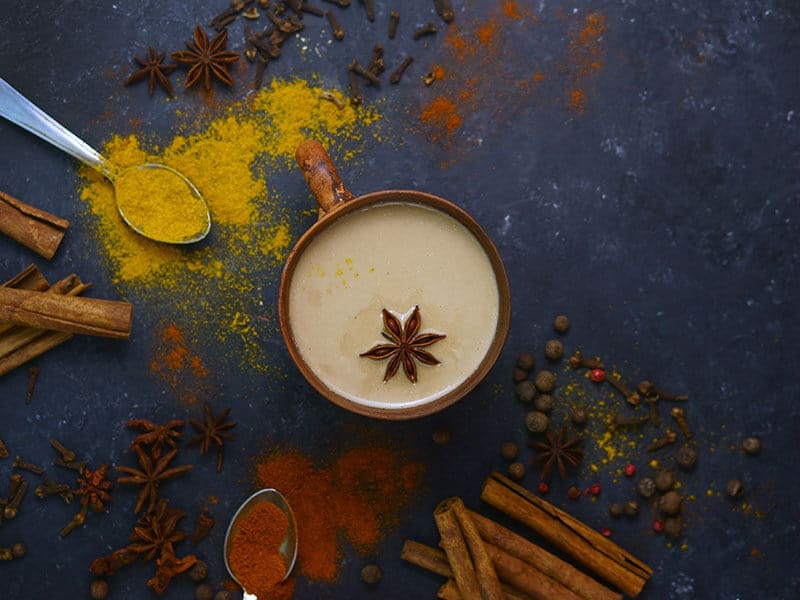 Take A Quick Glance To Find Out What Chai Tastes Like!
Chai flavor may vary depending on the brewer and the brewing method. However, you can say its overall flavor is a fascinating combination of sweet, spicy, and creamy. Mixed in the fat sweetness of milk is a delicate and robust tea taste, combined with the aroma of spices.
What Is Chai – Its Origin, And Ingredients?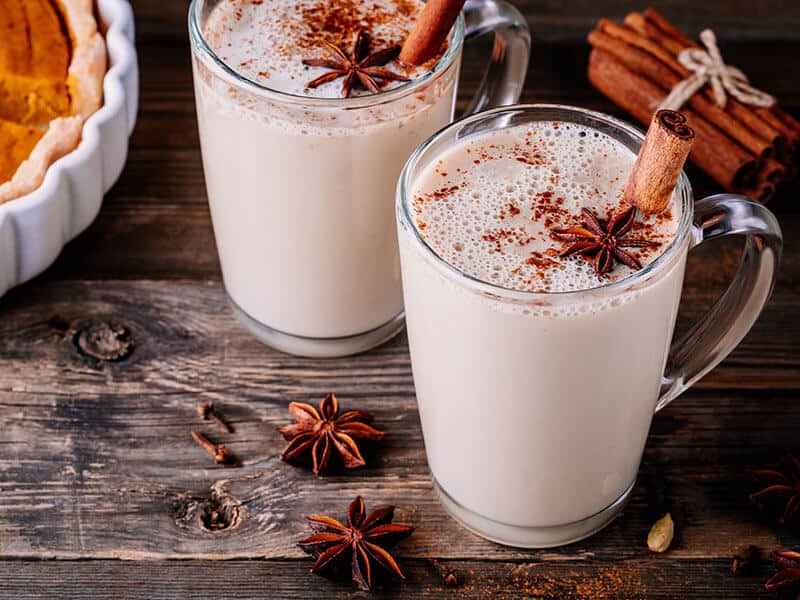 To know precisely about the exceptional taste of the chai, you first need to understand what the chai is, where it comes from, and what it is made of. The following compelling information will help you know exactly what you need.
The Origin Of Chai
According to medical literature, chai is a tea-flavored drink that originated in India in the 1870s. In Hindi, chai means "mixed-spice tea" (1).
It is a mixture of black tea, milk, ginger, and many other natural herbs. This tea is used in many different ways according to the user's favorite. Moreover, it can provide many health benefits.
Ingredients Of Chai
Depending on your drinking habits, there are differences between the ingredients used in the chai. However, in the true sense, chai requires some essential elements as follows.
Tea
Strong black tea such as Assam tea is used so that the spices and sweeteners do not overwhelm the inherent flavor of the tea. Alternatively, green tea can be used as the Kashmir chai version.
Spices
Warming spices such as ginger, cardamom, cinnamon, anise, pepper, honey, vanilla, chili, coriander, licorice root, lemongrass, saffron, or cloves are usually added.
In which chai often contains ginger and cardamom as the prominent flavor (after tea), then added spicy spices such as black pepper or cloves.
Milk
According to the chai tradition, people choose cow milk to make chai. Milk is mixed with water and then heated to warm. In addition, people can use water instead of milk if they do not like to drink chai with milk.
Sweeteners
Certain sweeteners such as sugars (brown sugar, Demerara sugar, jaggery, etc.), syrups or honey are used.
What Specific Flavor Does The Chai Have?
After reading the ingredient list, you may have somewhat imagined the taste of the chai. However, this taste is also affected by many factors. It is not easy to guess! So, let's find out!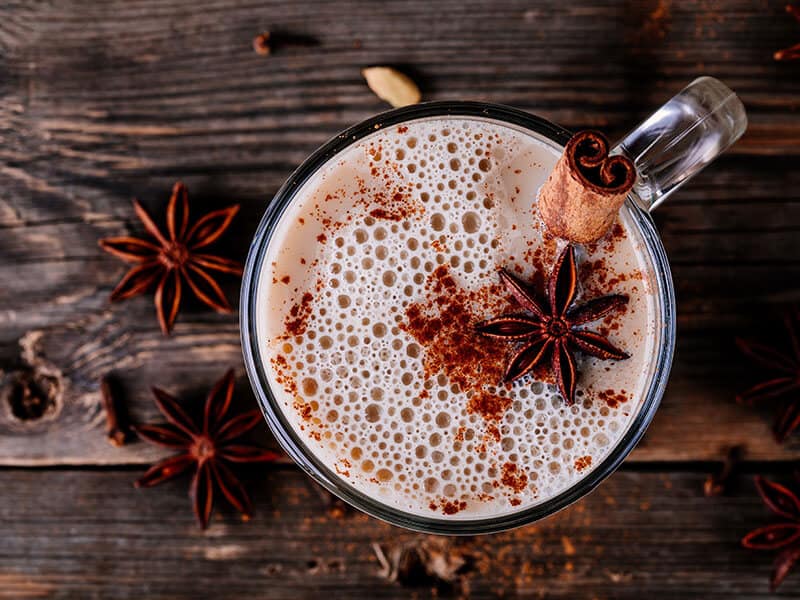 General Taste Of Chai
Since chai is a combination of milk, black tea, and spices, its overall flavor is a toothsome mixture of sweet, spicy, and creamy.
The first feeling when you taste it is a layer like whipped cream on top, sweet and bubbly. Mixed in the fatty sweetness is a strong and delicate tea taste.
Then, the aromatic spices like cardamom, pepper, and cinnamon will blend with a warm and fatty taste of milk in your mouth, combined with the sweetness of sugar or honey.
Taste Variations Of Chai
In fact, the chai flavor also changes depending on many different factors. The ways of preparing chai using different ingredients also cause the taste to change.
Tea Leaves
The tea leaves play a primary role in the flavoring process. Black tea can vary significantly in flavor, so the tea chosen will produce different versions of chai.
Spices
Spices play a secondary role in the flavoring method. The herbs used, such as ginger, cinnamon, cardamom, cloves, black pepper, nutmeg, dill, vanilla, and anise, will also give the chai an unalike vibe.
For example, too much ginger or black pepper can make the chai taste too spicy. If you want a sweeter taste, adding vanilla, nutmeg or cinnamon will help. Cumin leaves a pleasant flavor, while saffron gives it a bitter taste if you add too much.
Milk And Sweeteners
Besides, unlike regular tea brewed with hot water, chai is prepared using warm water and warm milk. Thus people can adjust the sweetness of the tea to fit individual tastes.
The fat content of the milk, as well as whether the milk is whipped (or replaced with vegetable milk, cream, or whipped cream), and any added sweeteners can vary the taste considerably.
Chai Vs. Chai Latte: Are They The Same?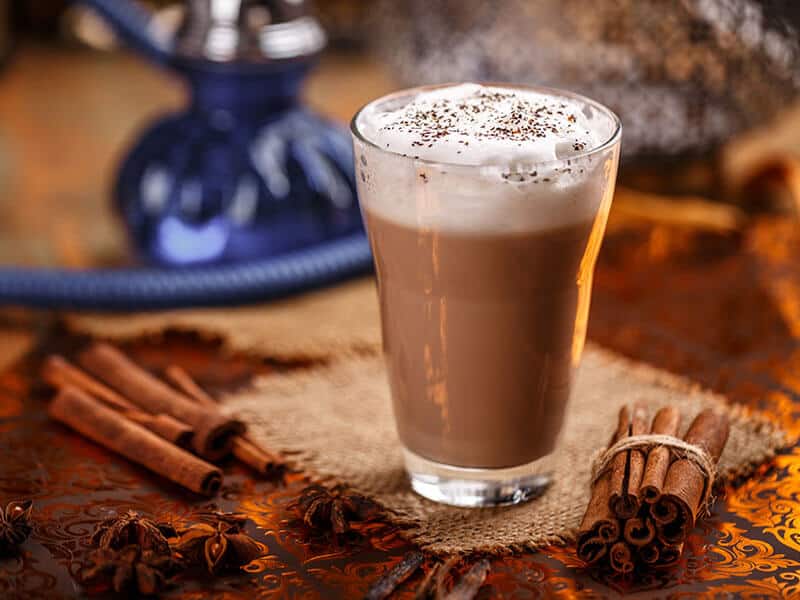 Make no mistake, they are completely different. The two biggest differences between chai tea and chai latte are:
The Taste
When drinking chai latte, you will feel a mega sugared taste first. On the other hand, the chai has just a mild sweetness. The super-sweet flavor of chai latte is created with lots of sugar, syrup and other sweeteners like condensed milk or cream to make it easier to drink.
Preparation Method
The way to make chai latte is the same as coffee latte. That means you need to froth milk to make a real chai latte. As for the chai tea, you just need to use regular warm milk.
How To Make Chai?
You can learn how to make a refreshing chai tea with the most simple recipe below.
Step 1: Crush The Spices
First, you crush the ingredients including black pepper, cardamom, and cloves. Then, separate crushed cinnamon and crushed ginger.
Step 2: Boil Spiced Water And Add Tea
Put the pot containing 500ml of filtered water on the stove, boil with medium heat. Next, you put all the spices in the pot and boil for about 8 to 10 minutes.
You continue to add 2 tablespoons of brown sugar to the pot, stir to dissolve the sugar, and then add black tea leaves/filter bags. Stir well, heat the mixture for about 3 minutes more, and then strain through a sieve to make the tea.
Step 3: Cook The Milk
Put the pot containing 500ml of milk on the stove and heat (not boil).
Step 4: Brew Chai Tea
Pour the warm milk into a cup of spiced water and tea mixture (filtered) and start enjoying.
Find out precisely the best way to make the ultimate Indian chai tea!
What To Serve With Chai?
The chai itself is flavorful, but finding the right foods and drinks to serve will help balance and elevate the taste of the chai. You can refer to some components below:
White Chocolate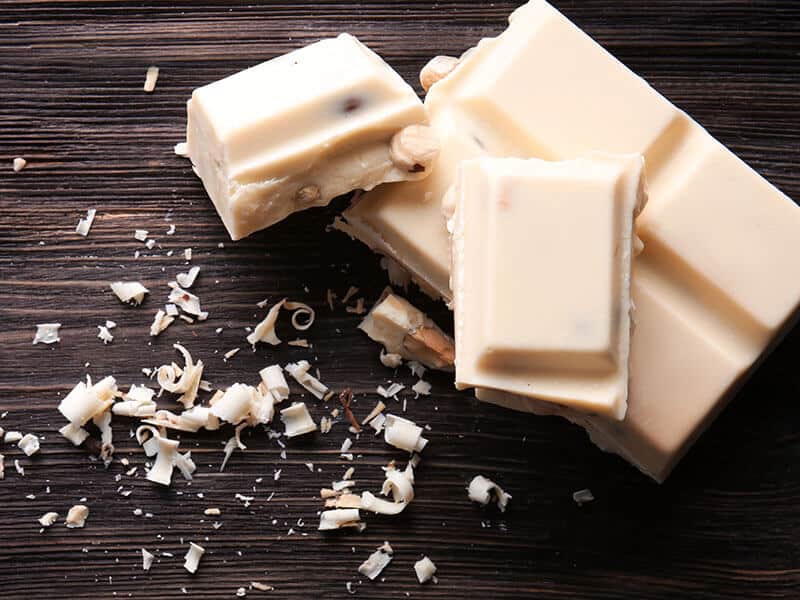 The sweetness and fatness of the melted white chocolate will help balance out the spiciness of the chai. It will be an enjoyable eating and drinking experience for you.
Cinnamon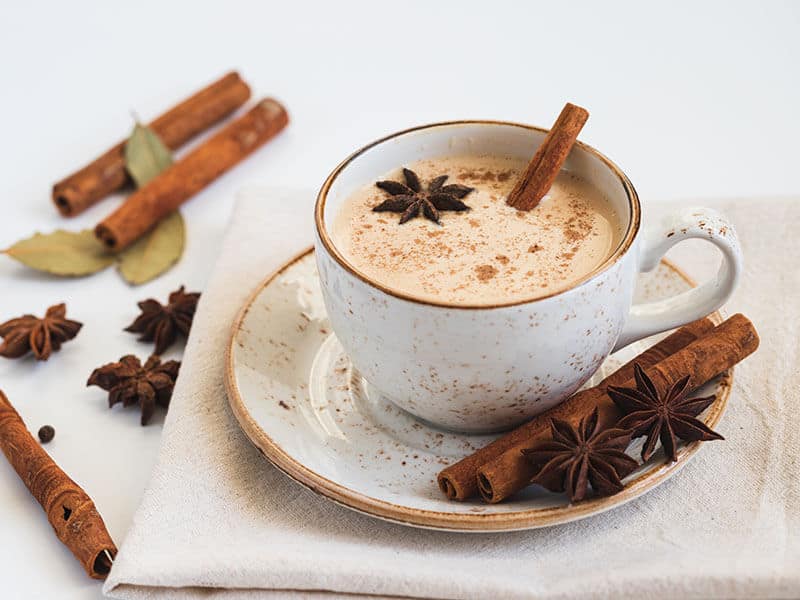 Everyone loves the strong aroma of cinnamon. Imagine a warm and sweet chai tea mixed with the unique scent of cinnamon, and you will find such a wonderful combination.
Cookies And Crackers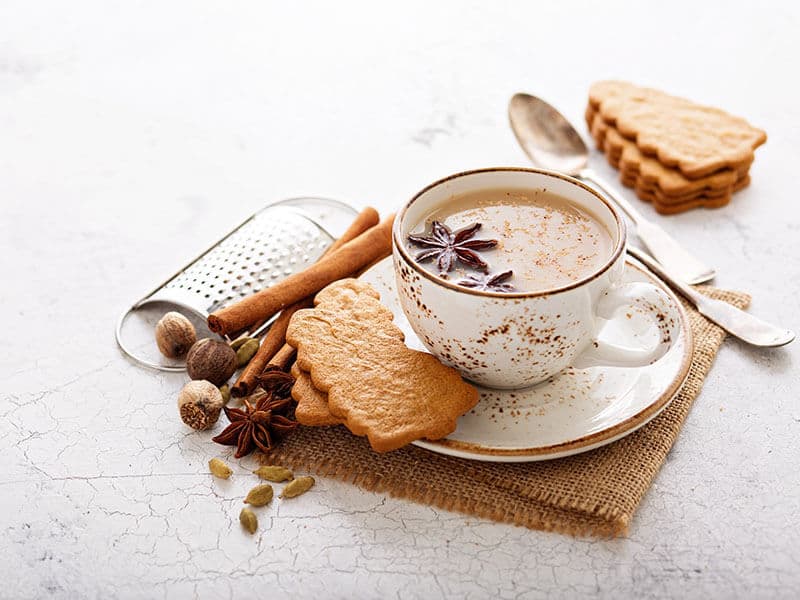 Eating cookies or crackers and drinking chai is a great experience, too. Cookies/crackers and chai help to enhance each other's particular flavors, making your eating experience much more stunning.
Other Milk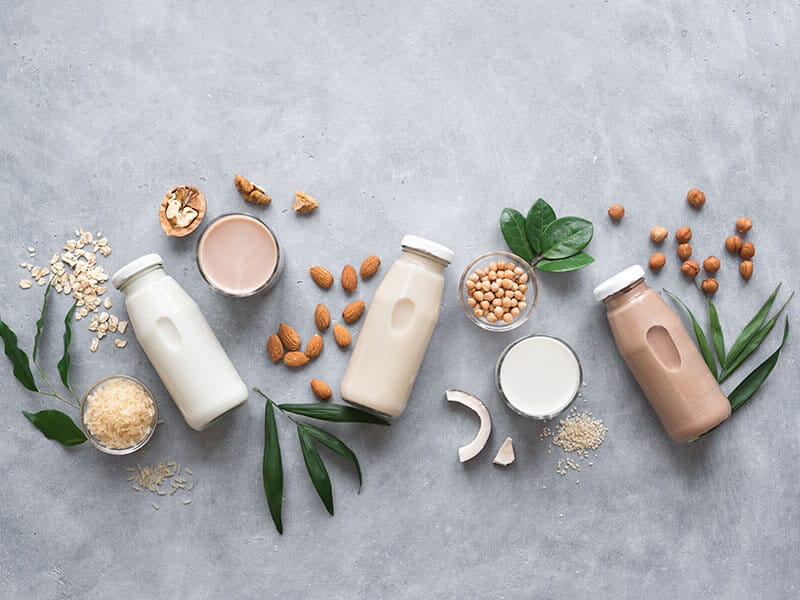 You can also serve almond milk or other nut milk as a side drink to the chai. Especially if you feel that the taste of chai is too strong and spicy, the milk will neutralize everything and give you a more pleasant drinking feeling.
Health Benefits Of Chai
Chai is not only loved because of its particular taste but also many health benefits it brings (2), such as:
Reduce blood sugar
Improve heart health
Improve digestive health
Support weight loss
Prevent chronic disease
Improve resistance
Help anti-inflammatory
Awake energy
Prevent chronic diseases
Some Notes To Use Chai In The Best Way
To get the most out of chai tea and not waste a single drop, refer to the following helpful suggestions:
How To Store Chai Properly To Maintain Its Freshness And Taste?
In fact, you can keep the chai delicious and fresh for up to 12 months! Chai tea should not be stored in the refrigerator. Just put it in a cool place, away from sunlight, moisture, and heat sources like your kitchen cabinet!
The chai tea will also get moist when exposed to air, so you need to store it in an airtight and preferably non-transparent container.
Signs To Identify That Chai Has Gone Bad
When the following signs appear, you should buy a new chai tea:
You no longer feel the taste and aroma of spices in chai
A dank and unpleasant smell appears from your chai tea
Mold becomes visible on some of the black tea leaves in chai
Chai exceeds shelf life (approximately 12 months)
Health Issue Considerations
Like other teas, when using chai, you should pay attention to two issues:
Caffeine Content
Chai contains caffeine, and some people may be sensitive to this compound. If overly consumed, caffeine can even cause many bad symptoms. Therefore, you should consume less than 400mg of caffeine a day (for normal healthy adults).
Ingredient Allergic
Chai can contain cinnamon, ginger, nutmeg or clove spices, etc. And these spices can cause allergies for some people or those who suffer from low blood sugar or low blood pressure, for example.
What Desserts Can Be Made With Chai?
With chai's exceptional taste, you cannot only drink it but also use it to make great desserts! Let's try many exciting desserts from chai for a whole new experience:
The fatty panna cotta is now combined with the pungent taste of the chai's spices to create a distinctive and flavorful dessert. Why don't you combine fresh fruit such as sweet figs to make this dessert more interesting?
The aromatic and spicy frozen ice cream will surely surprise sweet lovers. It has a mild flavor of chai spices, which is extremely addictive. This is a wonderful dessert you should definitely enjoy on those hot days!
This is an eggless cake flavored with cinnamon, anise, nutmeg, licorice, cloves, etc. All combined together on a fragrant black tea background with the fatty taste of fresh cream. Try the masala chai cake right now, and you will be surprised for sure.
Crispy cookies with chai's pungent aroma will bring a mysterious charm that you cannot refuse. This is a mouth-watering and comforting dessert that you should make once.
These crispy chai cookies with a scrumptious flavor of chai tea will be an elegant dessert to a big dinner!
This will be the dessert that impresses you from the very first bite. Soft cotton muffins, fragrant with chai spices, can be both suitable for dessert at luxurious parties and eaten as snacks.
FAQs
Is there still more you want to know about the chai? Find it out in the fun questions and answers below!
Let's Taste Some Chai Yourself!
Although there can be many versions of the chai, the essential ingredients remain the same, and the chai always has an unmistakable signature flavor. You can always mix and match components to make your chai based on personal taste.
Moreover, chai also brings many miraculous benefits. Consuming a cup of chai every day will help you live a healthier and more joyful life. So, don't be afraid to try the chai right away!
Hopefully, this post can help you answer the question of what chai tastes like, so you can try it right away without hesitation. Feel free to share the post with the ones who are still wondering about the taste of chai!
References
Anon, 2021. Masala chai. Wikipedia.
Petre, A., 2017. How chai tea can improve your health. Healthline.