What does elk taste like? Does elk taste good? These are common questions about elk meat. Elk meat is a slice of meat familiar to many people in culinary circles, but many people are still wondering about the authentic taste of elk.
I am a huge fan of elk, so up to now, I have not forgotten the wonderful flavor of elk. Today, I will reveal all that I have known about the flavor of fantastic meat. I guarantee that you will want to try tasting elk after reading this article.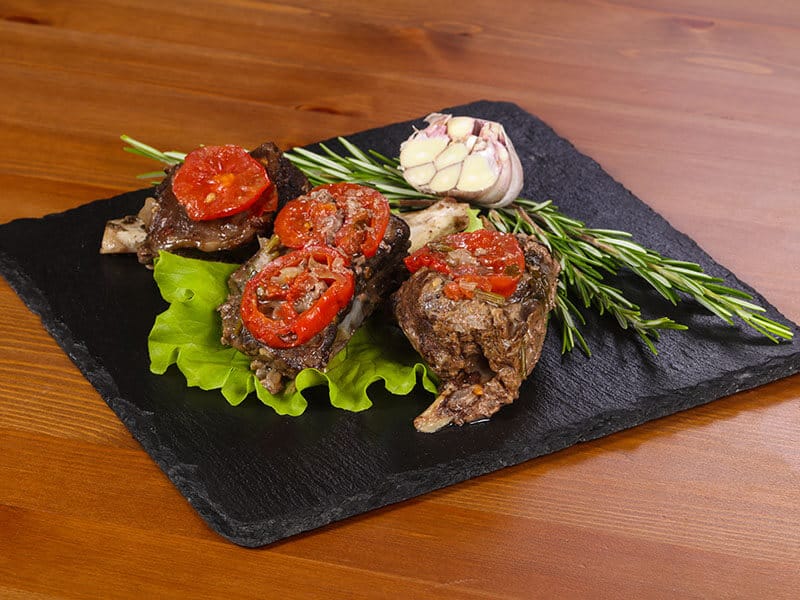 Start With Some Crucial Information About Elk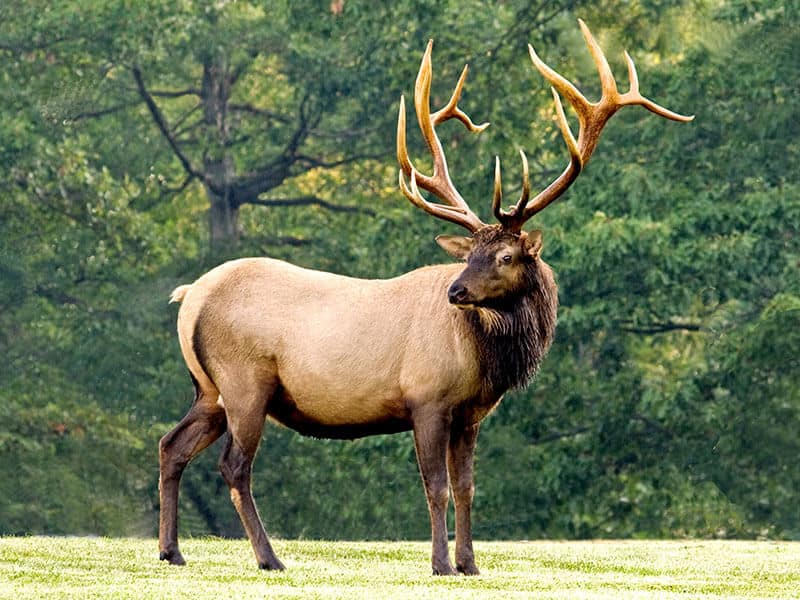 Elk is the mammal that belongs to the deer family. You can call it wapiti instead of elk. This species is abundant in North America, East and Central Asia (1) . Elk comes from the Western grasslands. Trees and grass are the leading food of this mammal.
Elk meat is a type of meat with high nutritional value because elk food contains a lot of grains and fiber. Elk meat is a favorite ingredient for chefs from many different cuisines. Elk meat is a top choice for steaks and jerky.
Let's Evaluate The Flavor Of Elk Now!
The taste of elk is quite unique. You can feel the similarity between elk and beef. In addition, its flavor is also a bit like deer meat. Overall, the taste of elk is a cross between many different flavors to create a perfect whole.
The flavor of elk is rich but not too strong. It creates a pleasant feeling when enjoying. The gentle sweetness and earthy flavor with iron-flavored undertone of the elk will awaken your taste buds. Compared to beef, elk is leaner and sweeter.
The texture of elk is thicker than beef and when marinated and cooked, the elk will become softer. Unlike the light red of beef, the red of elk is darker. Since the elk eat a plant-based diet, the elk's fat content is shallow. Your health will be well protected when eating elk.
The methods for using elk are plentiful. You can bring elk meat to fry, grill, boil, and roast to create dishes with various characteristics. Elk is a key ingredient in the famous elk Wellington. Elk burger and braciole cannot be without elk meat.
There are many differences between wild and domesticated elk.The taste and texture of elk will vary when different cooking methods are applied. In addition, the deliciousness of the meat also depends on the cuts.
The Different Flavor Between Wild And Domesticated Elk
Elk meat is usually obtained from wild elks and domesticated elks. The taste and texture of the elk meat in too case are very different. Wild elk graze in grassy fields, so wild elk meat is leaner, softer, sweeter, and more flavorful.
Wild elk' s main food is organic plants, so the meat will contain more healthy nutrients. Meanwhile, corn is the key food of domesticated elk, so the taste of meat is not as delicious as wild elk meat.
| Features | Wild Elk | Domesticated Elk |
| --- | --- | --- |
| Texture | Leaner and more tender | Less lean and not as soft |
| Flavor | Sweeter and more diverse | Milder and not as delicious as wild elk |
| Healthy | Healthier with many nutrients | Less healthy than wild elk |
The Different Flavors Of Elk Cut
There are many elk cuts. And their taste will not be the same. For each type, there will be distinct characteristics of flavor. I will explain to you the distinctive features of their tastes in this section.
| | |
| --- | --- |
| Elk Cuts | Flavors And Texture |
| Saddle | Similar flavor to beef and tender texture. It is impossible to find musky taste and toughness |
| Tenderloin | Sweetness and tenderness |
| Ribs | Strong gamey flavor and earthy taste |
| Chops | Mild flavor and tender texture |
| Flank | Strong gamey taste and tenderness |
1. Saddle
The meats at the rib racks, back straps, and half loin are collectively known as the saddle. The taste of these cuts of elk meat resembles that of beef. The texture of the half loin and rib rack is quite tender when used in jerky. It also doesn't have a musky taste and chewiness.
2. Tenderloin
The tenderloin is the red and coarse elk with the best flavor. You will feel the sweetness of the tenderloin when chewing. In addition, the tenderness of the tenderloin is a factor that will knock you down when eating. Tenderloin is used quite commonly in various recipes.
3. Ribs
Ribs are a wonderful piece of elk meat. Compared to beef ribs, the gamey flavor of elk ribs is more robust. The flavor of ribs also contains many characteristics. The earthy taste of ribs will add a novelty to the recipes.
4. Chops
People rarely pay attention to elk chops. However, recipes made with elk chops all deliver excellent flavor. Elk chops are an amazing replacement for ground meat and elk steaks. Their mild flavor and soft texture will awaken your taste buds.
Unlike lamb chops, elk chops have a milder taste and softer texture when you cook them properly. You can feel elk chops melting in your mouth when enjoying them.
5. Flank
Compared to other cuts, the fat content of the elk flank is slightly higher, so the gamey flavor of the flank will be stronger. You can use the elk flank as a carne asada. Elk flank is often used to make steak and combined with other components to increase the flavor.
The Different Of Taste Due To Preparation
Elk meat when used in different ways results in various flavors and textures. Sausage, jerky, and burgers made with elk meat will have their own flavor and texture.
| | |
| --- | --- |
| Preparations | Flavors And Texture |
| Sausage | Sweet, salty, earthy taste and softness |
| Jerky | The sweetness of elk meat and the flavorful taste of spices |
| Burgers | Similar to ground beef but more flavorful and less greasy. The gamey taste is less than burgers with ground venison |
1. Sausage
A popular product of elk meat is elk sausage. It is usually sweet, salty, and a little earthy. Elk sausage is a combination of elk meat, pork fat, ginger, and pork. Pork makes elk sausage fatter and more appealing.
2. Jerky
The creation of elk jerky is quite similar to beef jerky. Elk meat is dehydrated and carefully seasoned. The mild sweetness of elk meat combined with spices creates a diverse flavor. The taste of jerky will be different when you use various seasonings.
3. Burger
Burger with ground elk is a great preparation. The taste of ground elk when seasoned is pretty similar to ground beef. However, the flavor of elk burgers will be more varied and less greasy than beef burgers. The gamey taste of ground elk is lighter than ground venison.
Flavor Comparison Between Elk And Other Types Of Meat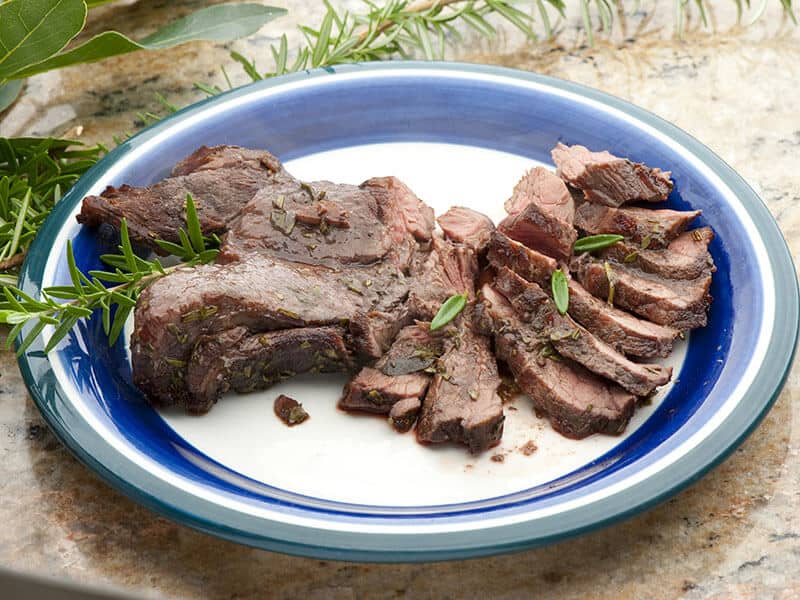 It is hard to tell the difference between types of meat. However, each type of meat still has a distinct character, so there are still differences between them. I will help you compare the taste of elk and other meats.
The Differences Between Elk Meat And Beef
As I said, the taste of elk meat resembles beef. However, when you look closely, you will notice a few differences between them. When you enjoy roasts and steaks with elk meat, you will notice it has a stronger earthy taste than beef.
Elk Meat And Deer Comparison
Although elk belong to the deer family, it is pretty simple to tell the difference in taste between these two types of meat. When consuming deer, you feel a strong natural flavor. Elk brings a milder and more delicious taste.
Compare Bison And Elk Meat
Both elk and bison grow from grasslands and eat the same food, so the difference between the two is not easy to discern. However, I have discovered an interesting characteristic that the flavor of elk will be gamier than bison.
Dissimilarities Between Moose And Elk Meat
There are quite a few differences between elk meat and moose. Moose meat seems tougher, gamier, and leaner than elk meat because they grow in the wilds. In contrast, elks raised on farms will be softer and tastier.
Fantastic Techniques For Making Elk Meat Last Longer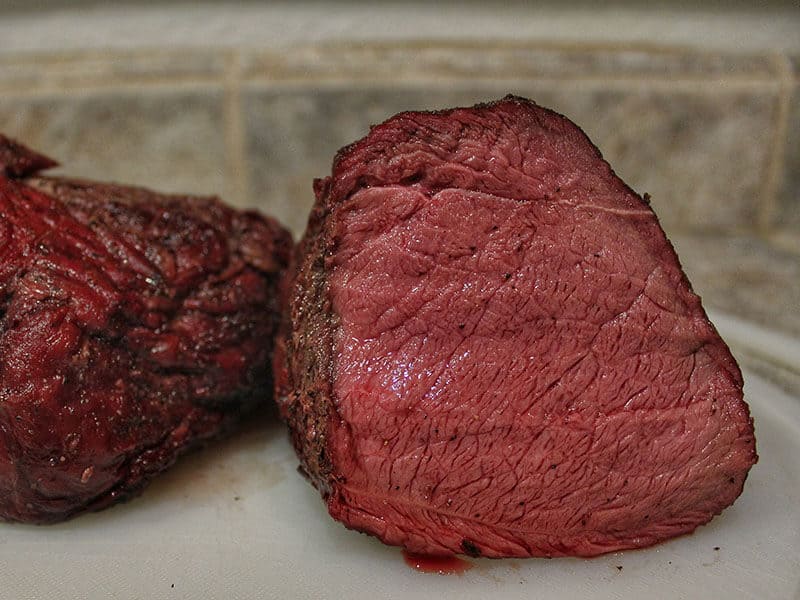 Storing elk meat requires meticulousness and precision to keep them longer and fresher. Air is quintessential elk meat when it comes to storage, so you should minimize the amount of air that can contact elk meat.
Keeping Elk Meat In The Fridge
Storing elk meat in the refrigerator is the first method I would recommend to you. You should use this method if you want to use the elk meat right away without defrosting. This method is straightforward.
Step 1: Rinse the meat with water.
Step 2: Use paper towels to dry the elk meat.
Step 3: Wrap the elk with cling film to prevent air from getting to the meat.
Step 4: Place the elk in a food storage bag or container.
Step 5:Close the bag or container tightly.
Step 6: Put the container or bag in the refrigerator.
Prolong The Shelf Life Of Elk By Storing In The Freezer
Freezing is the preferred method of preserving meat. You should store elk in the freezer to extend its shelf life and maintain the nutritional content as well as the quality of the meat. You should proceed with the following steps.
Step 1: Trim off the fat parts of the elk to prevent flavor changes when frozen.
Step 2: Use cling film or foil to wrap the elk meat tightly.
Step 3: Place the meat in a freezer bag or container.
Step 4: Remove all air from the freezer bag or container.
Step 5: Close the container or freezer bag tightly.
Step 6: Place the freezer bag or container in the freezer and store it at 0 degrees F.
How Long Does Elk Meat Last?
Storage methods will determine the shelf life of elk meat. When stored in the refrigerator, uncooked elk meat can keep its freshness for about 2 to 3 days. If you freeze elk, you can use it for 12 months.
The shelf life of cooked elk meat in the refrigerator is 3 to 4 days. Cooked elk meat, when frozen, will last about 2 to 3 months. You should eat ground meat for about 3 to 4 months when stored in the freezer.
| States | In The Fridge (40 F) | In The Freezer (0 F) |
| --- | --- | --- |
| Uncooked Elk Meat | 2 to 3 days | 12 months |
| Cooked Elk Meat | 3 to 4 days | 2 to 3 months |
| Ground Elk Meat | - | 3 to 4 months |
The Customary Uses Of Elk Meat In Culinary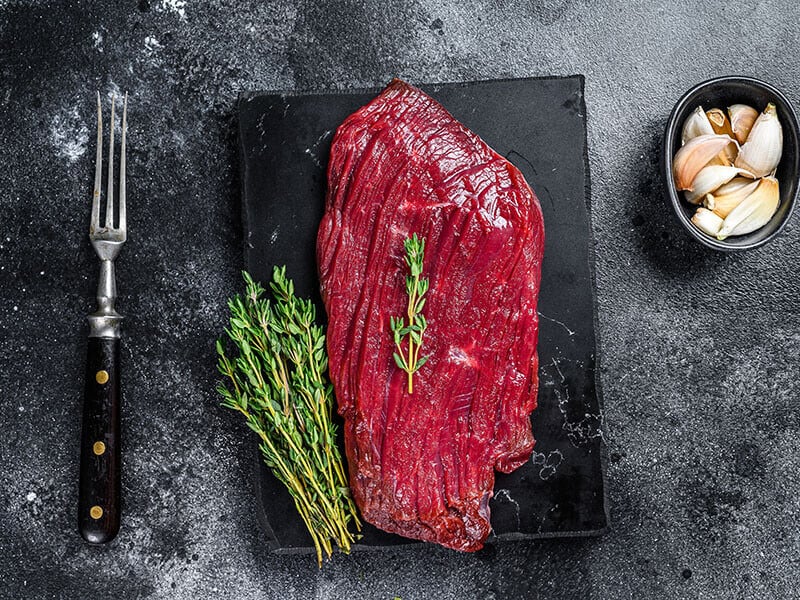 You can use elk in a variety of recipes to take advantage of the elk's outstanding flavor. However, to keep the great taste of the elk, you should not cook the elk for too long because the elk cooks quite quickly.
You should lightly marinate the elk meat before cooking for a variety of flavors. The temperature for cooking elk meat is also essential. Elk meat is at its best when cooked to less than 140 degrees Fahrenheit.
When you make steaks or burgers with elk meat, you should make sure the meat still has a bit of pink color in the middle. You should choose one of two ways to cook elk meat: slow cooking at low heat or fast cooking at high temperature.
Elk is a versatile material because you can use it for many different purposes. You can fry, roast, boil, or grill elk to enjoy. For grilled elk meat, you should spread a delicious layer of butter on top of the elk and serve with toasted French bread.
Elk Wellington is an outstanding dish that you can make with elk meat. Also, thin slices of elk meat that will be rolled, stuffed, tied, and fried to serve with sauce is a tempting recipe for you. You should try making soup with elk meat.
Kick-Off The Meal With Amazing Elk Meat Recipes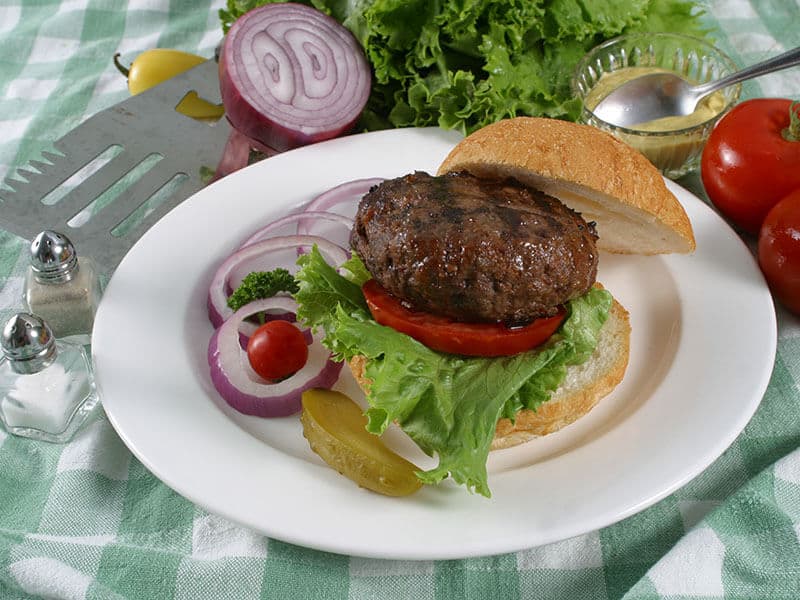 The yummy elk meat recipes below will help you have more great choices for your meals. The taste of elk meat, when processed according to these recipes, will promote its full value. Go to the kitchen and cook right away.
The first recipe I want to bring you is made from ground elk meat. The flavor of the dish becomes fuller and more explosive with lasagna noodles, tomato sauce, and cheese. Cheeses such as Parmesan, ricotta, and mozzarella add to the richness of the dish.
Stuffed elk cabbage rolls are a recipe that gives a comfortable feeling when eating. The softness and rich flavor of ground elk meat will blend with the slight crispiness and mild flavor of cabbage leaves. Moreover, tomato sauce and spices will enrich the flavor.
Grilled lemon-garlic steaks are a special combination of elk meat, lemon juice, and garlic. You should grill elk steaks at a medium temperature to preserve the quality and full flavor of the meat.
You can see this video to know more:
If you love elk meat, you must make the elk pot roast with bacon immediately. This recipe takes a long time to make, but I guarantee you will be satisfied with its taste. The mix of bacon and elk meat makes for a mouthwatering dish.
An elk burger is the simplest recipe you can make with elk. The elk meat is fully seasoned and grilled to become tender and lean. The elk's wild gamey flavor is enhanced when combined with other ingredients.
Elk burger is a delicious and healthy recipe for you. Make it now!
Incredible Health Values Of Elk Meat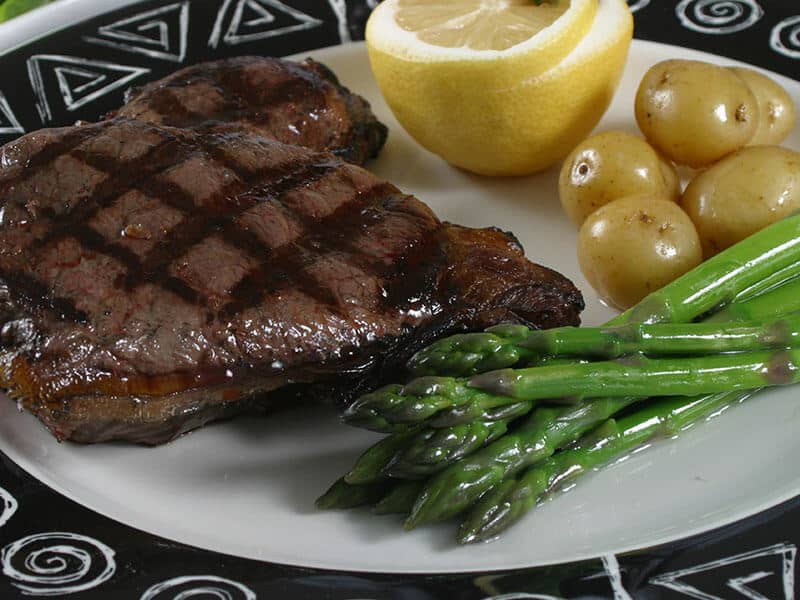 Consuming elk meat will replenish your body with many essential vitamins and minerals. Furthermore, the protein, niacin, and zinc content of elk meat are so high. Elk meat does not contain many carbs and calories.
| | |
| --- | --- |
| Nutritional Elements | Values ( A three-ounce portion of elk meat) |
| Calories | 164 Kcal |
| Protein | 22.6 grams |
| Fat | 7.4 grams |
| Zinc | 5.6 milligrams |
| Niacin | 4.5 milligrams |
| Vitamin B12 | 2.2 micrograms |
| Vitamin B6 | 0.4 milligrams |
| Phosphorus | 188 milligrams |
| Riboflavin | 0.3 milligram |
| Selenium | 7.8 micrograms |
| Iron | 2.8 milligrams |
| Potassium | 301 milligrams |
| Thiamine | 0.1 milligram |
| Magnesium | 20.4 milligrams |
| Pantothenic acid | 0.9 milligram |
The low-calorie content of elk is a good sign for people who are following a weight loss diet. Additionally, your immune system will be improved, thanks to the zinc component of elk meat. Zinc helps in the development of immune cells (2) .
The vitamins and minerals of elk play an essential role in producing red blood cells to prevent anemia. Eating elk meat also helps protect and promote brain health.
The presence of niacin will protect you from Alzheimer's disease. You will limit bone-related diseases when consuming elk. The L-methionine in elk will help keep your bone healthy.
FAQs
In this section, I will concentrate on answering commonly asked questions about the flavor of elk meat. I recommend that you pay attention to each question.
Conclusion About The Taste Of Elk
The taste of the ingredients will directly affect the flavor of the dish, so the combination of various components needs to be done most accurately. To do this, it is essential to understand the essence of the flavor of each ingredient.
The specific information about the taste of elk will help you make the proper calculations and application when cooking. Please leave your comments about this post as well as your valuable experiences when cooking with elk. Do not hesitate to like and share this post.
References
En.wikipedia.org. 2021. Elk – Wikipedia.
Mayo Clinic. 2021. Zinc.