Are you looking for a white pepper substitute? Having a proper replacement is crucial in preserving a mildly spicy taste in your dish in the event you run out of white pepper at the last minute.
Due to the huge popularity and wide application in various culinary dishes of white pepper, it is easy for you to feel the urge to sprint to the grocery shop to get another package for your meals.
However, there is no need to be concerned and waste energy in doing so. Just keep on cooking, as peppers are normally used as the final garnishing step. In the meantime, look for white pepper replacements in your cupboard. I bet you have more than one option.
The following content will guide you through surprisingly simple alternatives that you would never consider. These suggestions guarantee to save you time, effort and still preserve the delicately spicy taste of your favorite dishes.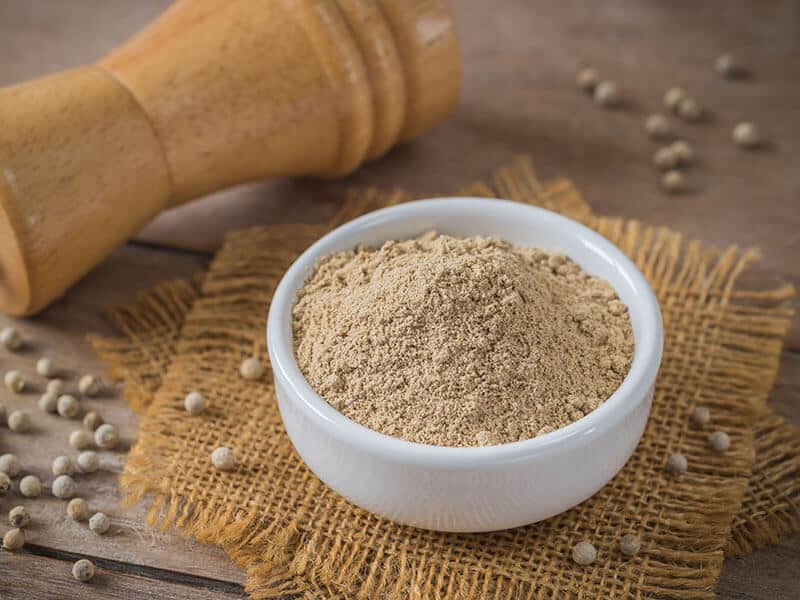 White Pepper 101: Everything You Need To Know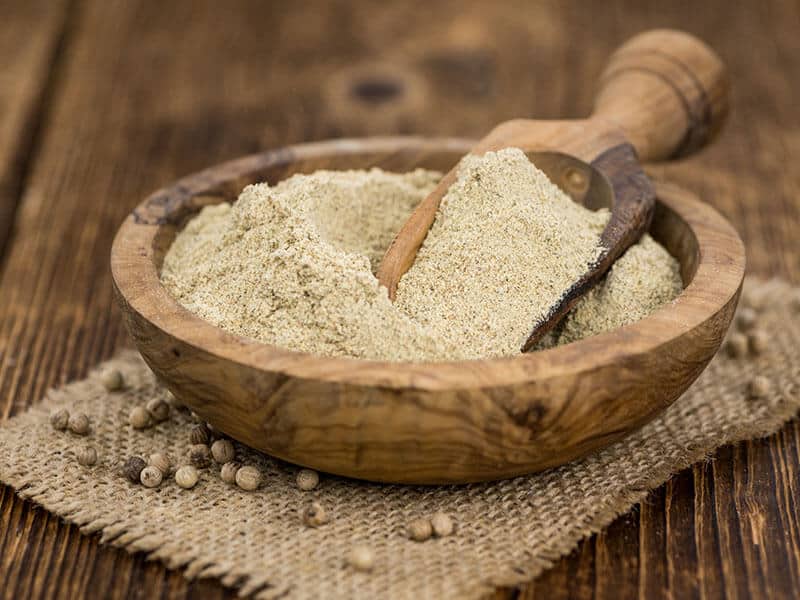 People utilize the same ripe pepper berries that create black and green pepper to make white pepper. However, what sets white pepper apart is the fermentation process following its harvest, giving it a much more mellow taste compared to other spices.
The process takes place in about ten days, with white pepper being soaked in water constantly. As a result of this unusual process, the skins of ripe pepper berries are removed, eliminating the berries' hot piperine. Otherwise, white pepper would be just as strong as black pepper.
Not only eradicating fiery piperine components and all the volatile oils that give black pepper its intense heat and fragrance, but this process also imparts distinct musty and earthy aromas to white pepper, making it a popular option for people who prefer just a little spice in their meals.
Applying White Pepper To Various Cuisines
Cooks love to include white pepper in various recipes to add a gentle heat while preserving the aesthetic flavor. You will find white pepper in white sauces, white soups, cream pasta, and even dips. It is a popular condiment during the winter season to spice things up a little bit.
Besides, white pepper complements pork and works well in stews, marinades, and salad dressings. Yet, it is preferable to add it later to retain its wonderful fragrance and prevent a harsh taste caused by overheating.
Is It Healthy To Consume White Pepper?
White pepper gains an exceptionally good reputation in Chinese, Thai, and French cuisines for its unique flavor, attractive hue, and its health advantages.
Consuming white pepper regularly and in the recommended amounts helps avoid headaches, common colds, and curing coughs. The explanation for these valuable health benefits lies in its rich content of minerals and vitamins (like calcium, iron, and vitamin C).
Besides, capsaicin in white pepper offers significant help in weight reduction (1) . Thus, white pepper aids digestion, burns body fat, and kills malignant cells. Thus, it is useful for both dieting and prostate cancer treatment.
While white pepper benefits the body's metabolism and aids in digestion, it has also been shown to help control your blood sugar levels and fight off diabetes.
However, be careful when buying this ingredient. Only select the natural white pepper by looking at its cream white hue. Pure white pepper is the result of producers adding sulfur to polish their products. Thus, consuming those pure white spices is detrimental to your health.
Complete Guide On Substituting White Pepper
Before presenting all the details about white pepper "stuntmen", it is more beneficial to give you a full guide on the exact amount when using these substitutions instead of white pepper.
| | |
| --- | --- |
| Substitutes | Ratios (White Pepper/Substitutes) |
| Black Peppercorns | 1 teaspoon of white pepper = 1/2 teaspoon of black peppercorns |
| White Peppercorns | 1 teaspoon of white pepper = 2 teaspoons of white peppercorns |
| Pink Peppercorns | 1 teaspoon of white pepper = 1 teaspoon of pink peppercorns |
| Green Peppercorns | 1 teaspoon of white pepper = 3/2 teaspoon of green peppercorns |
| Green Chile Peppers | 1 teaspoon of white pepper = 3/2 teaspoon of green chile peppers |
| Garlic Peppers | 1 teaspoon of white pepper = 1 teaspoon of garlic peppers |
| Ground Mustard | Build up from tiny amounts until reaching the desired flavor |
| Ground Ginger | 1 teaspoon of white pepper = 1/4 teaspoon of ground ginger |
| Ground Cumin | 1 teaspoon of white pepper = 1/2 teaspoon of ground cumin |
| Turmeric Powder | Build up from tiny amounts until reaching the desired flavor |
| Paprika | Build up from tiny amounts until reaching the desired flavor |
| Cayenne Powder | 1 teaspoon of white pepper = 1/8 teaspoon of ground ginger |
| Flavored Pepper Mix | Depending on chosen brands |
| Your Own Spice Blend | Depending on the mix formula |
Best White Pepper Substitutes
The following list of replacements for white pepper will undoubtedly give you additional backup options when you run out of the main ingredient. Consider these alternatives as the solution to saving your spicy taste in various dishes.
1. Black Peppercorns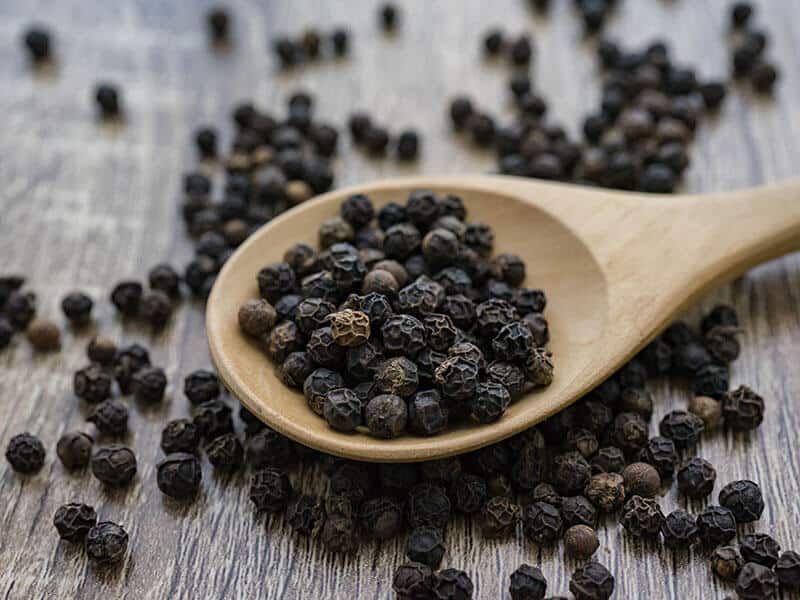 If you achieve white pepper by soaking ripe pepper berries in water and fermenting them, the way you get black peppercorns is a complete contrast (like their color). Black peppercorns are made by drying unripe pepper berries, resulting in a dark hue and a more nuanced peppery taste.
If you don't mind black flakes in your meal and a considerably strong burst of spice, black peppercorns are the ideal substitution for white pepper. With such an intense fragrance, use the ingredient sparingly, as a little amount may impart a significant peppery taste to your meal.
The best advice I can give you is to reduce the number of black peppercorns by at least half to avoid overpowering your dishes. For a light yet enticing flavor, use 1 teaspoon of white pepper for 1/2 teaspoon of black peppercorns.
You can adapt black peppercorns to almost every recipe. They are the key component in a variety of soups, stews, marinades, and sauces. The spice pairs brilliantly with meals including cheese, fish, and meat as well.
All in all, as black peppercorns and white pepper originate from the same plant, they are unquestionably the finest substitute. Black peppercorns are also the most secure method of making an unnoticed replacement.
There are a plethora of black peppercorn brands, each of which has a distinct flavor.
2. White Peppercorns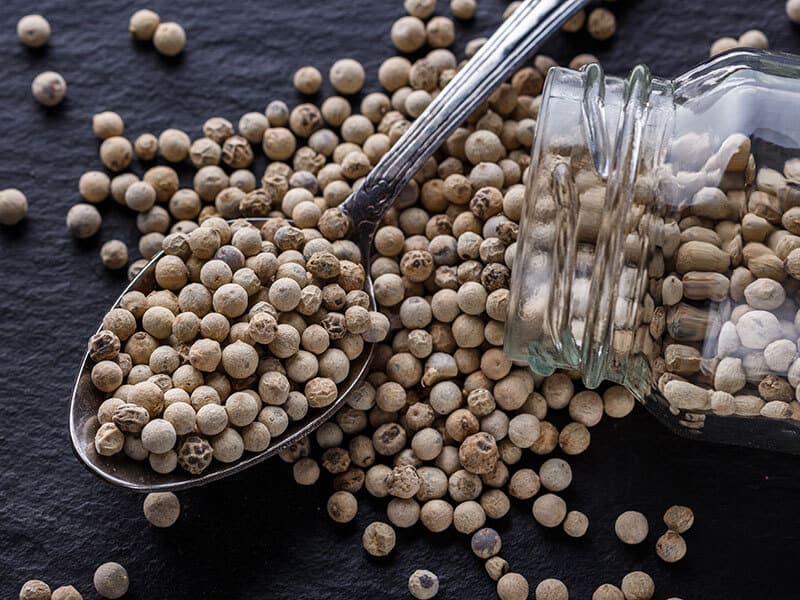 White peppercorns are probably the most reasonable substitute for white pepper, thanks to their mild peppery taste and light color. The ingredient is incredibly popular in French cuisines due to its propensity to disperse in creamy sauces.
Additionally, you may ground white peppercorns and include them into dips, stews, salads, and almost any other dishes. Yet, avoid adding a considerable amount at once since the spice can burn your tongue. Always begin gently and work your way up to the intended flavor.
Specifically, if you replace white peppercorns for white pepper, adhere to the following ratio: 1/2 teaspoon of white pepper equals 1 teaspoon of white peppercorns. So, the next time you go to the supermarket, consider adding a pack of white peppercorns to your cart!
3. Pink Peppercorns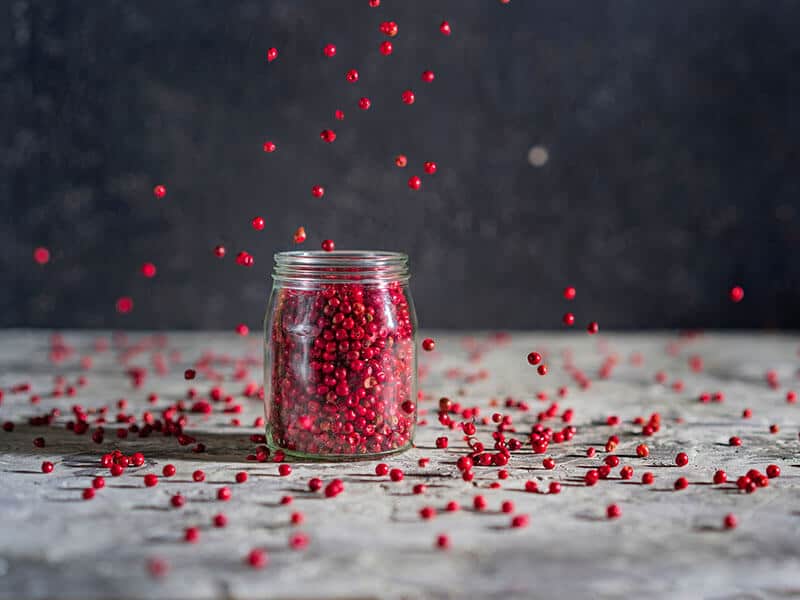 Like white peppercorns, pink peppercorns bear a striking resemblance to white pepper in terms of both taste profile and heat intensity. Briefly speaking, these Peruvian peppercorns are nearly identical to their white cousin, except for the vibrant appearance.
Pink peppercorns have a mild, peppery flavor with a softer texture. Therefore, it is preferable to utilize the whole form rather than its ground version when dealing with this spice. These peppercorns are just too delicate to grind. Or, you can crush them and sprinkle them on top.
Chefs often use them in seafood dishes and those using vinegar or wine. They are also an excellent addition to white sauces, salads, and poultry meals.
Feel free to employ pink peppercorns in place of white pepper with a comparable amount. I guarantee you will get a similar spicy flavor, heat, and fragrance as you would with white pepper. You won't notice any difference in taste once it is put into the meal.
Explore further amazing information about these ornamental pink peppercorns.
4. Green Peppercorns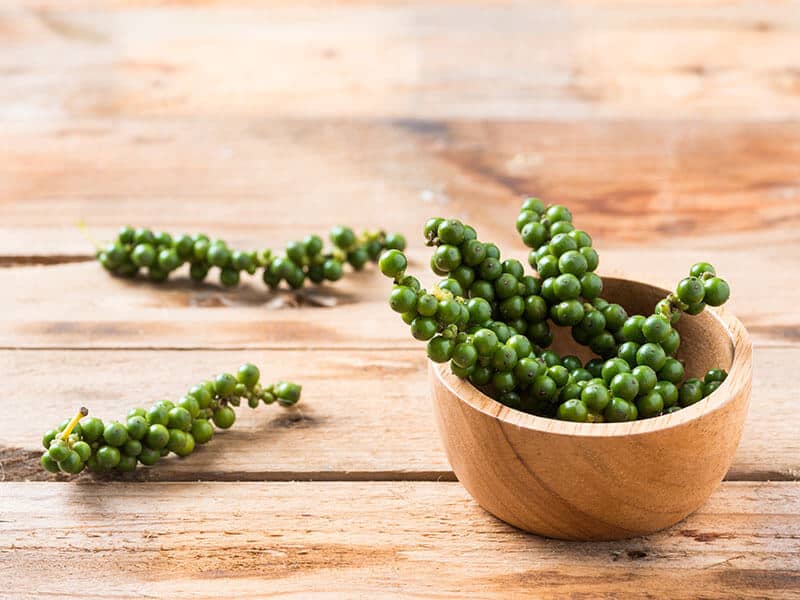 While green peppercorns are more difficult to come by, if you happen to have some on hand, they may be used in place of white peppercorns in a pinch. If using black peppercorns negatively affects your meal's appearance, these green guys are your go-to option.
Like black and white peppercorns, people harvest green peppercorns long before they mature. Then, you can pickle or dry them for use. Personally, I prefer dried green peppercorns, as they are ideal for my favorite stir-fries and stews.
Because of their milder taste, you will need to employ more green peppercorns in your recipes. The ideal advice is to use 1.5 teaspoons of green peppercorns for every teaspoon of white pepper.
Altogether, it is fair to say that green peppercorns are the perfect compromise between the aggressiveness of black peppercorns and the delicacy of white pepper.
5. Green Chile Peppers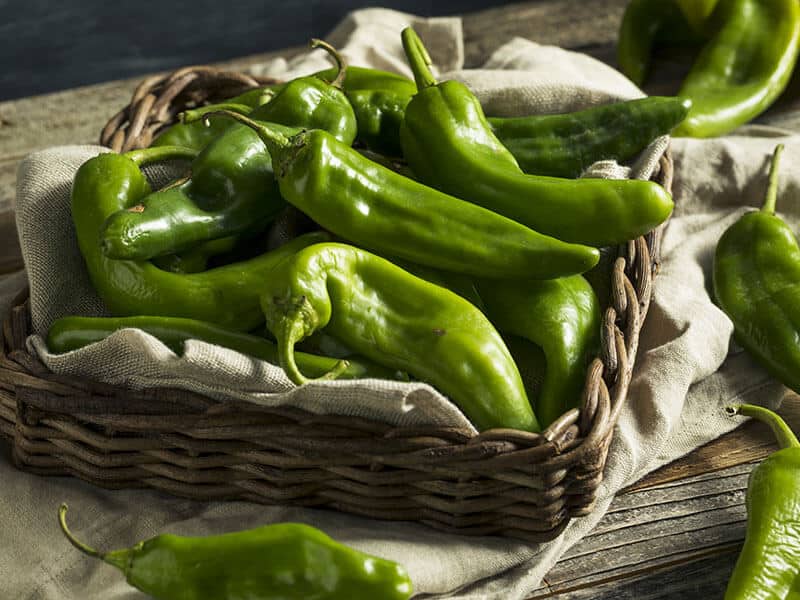 If you don't mind adding a bit of texture and color to your recipes, green chile peppers are a highly potential option to use in place of white peppers. Compared to the colorful peppercorn options above, green chile peppers have a lighter hue, which is closer to white pepper.
To take full advantage of this spice's mild flavor, you should find dried peppers and crush them into powder. This form is not only spicier but also easier to apply in soups, stir-fries, and dips.
Yet, since green chile pepper is less powerful than white pepper, you will need to substitute 1.5 teaspoons of it for each teaspoon of white pepper called for in your recipe.
Not only is garlic pepper an excellent replacement for white pepper if you are seeking a milder alternative, but this two-in-one mixture is also very handy and adds another depth layer to your meal.
By adding garlic powder (or granulated garlic), garlic pepper is often milder and more diluted. You can effortlessly create this spice at home by mixing the following three ingredients: 8 teaspoons of garlic powder + 4.5 teaspoons of black pepper + 1 teaspoon of parsley flakes.
A good tip is to use 1 teaspoon of garlic peppers for every teaspoon of white pepper.
7. Ground Mustard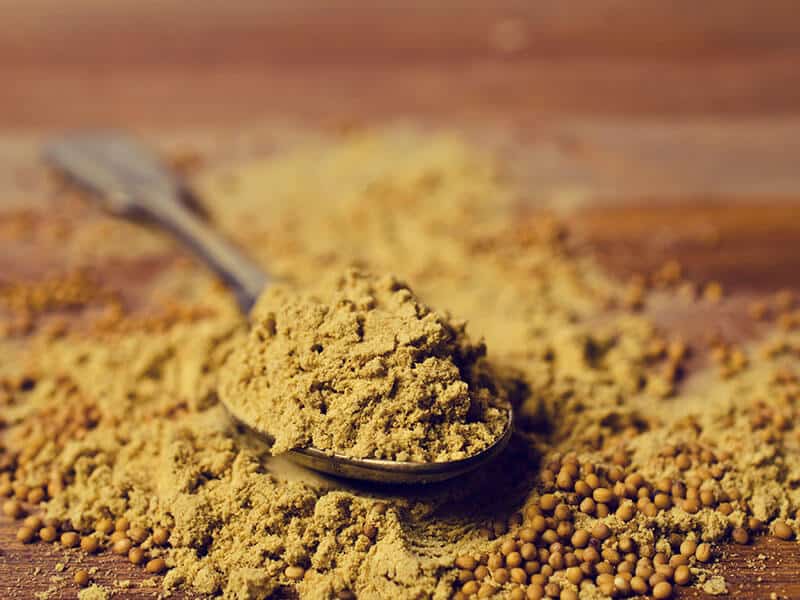 While ground mustard may seem like an odd alternative for white pepper, it has a fairly mild flavor when powdered. Although it has a pale yellow tint, it works better with white sauces than black peppercorns.
It works well as a "stuntman" for white pepper in various recipes thanks to its similar mild peppery flavor, despite a spicy aftertaste it leaves on your tongue. Besides its flavor, ground mustard acts perfectly as an emulsifier, binding egg, and oil together (2) .
Unlike white pepper, which is added at the end of the cooking process, people often mix ground mustard during the session, as this spice only releases its tastes and fresh scents while soaked in liquid.
This replacement will quickly become your go-to spice for salad dressings and creamy sauces. When substituting, I highly suggest beginning with a tiny quantity and then tasting. Add more until you feel the desired flavor to avoid overwhelming other components.
8. Ground Ginger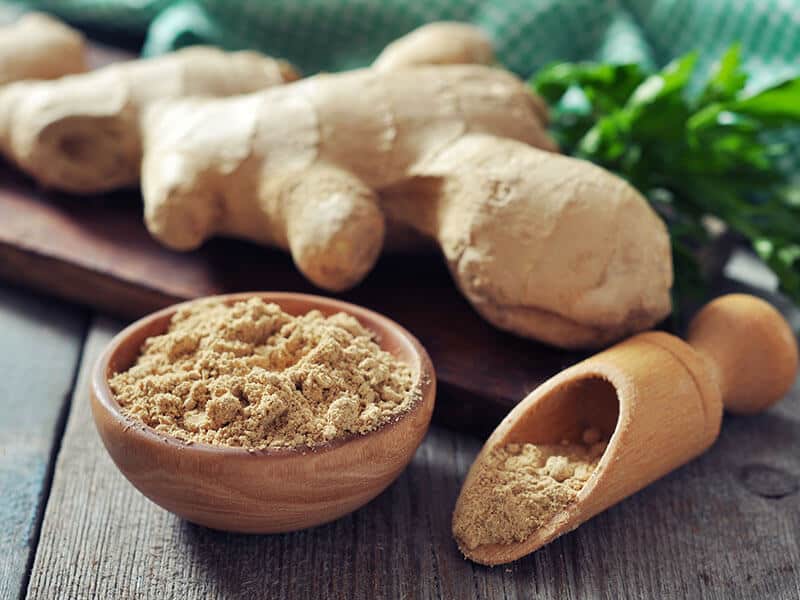 When all pepper varieties are unavailable, ground ginger is another option to explore. If you don't mind an additional touch of yellow to your dishes, go ahead with this white pepper replacement.
Although fresh ginger also has a wonderful aroma and can instantly add spice to any meal, ground ginger is preferable in replacing white pepper since it resembles the spicy ingredient more in appearance and is easily accessible at supermarket shops.
For those who adore Thai cuisine, you must have been familiar with how ground ginger tastes. This component has a mildly spicy flavor, is not overpowering, and is great in replicating white pepper's tastes in creamy, light sauces and soups.
Serving dishes with ground ginger to your friends and family will surely make them wonder what the hidden ingredient is. Ground ginger not only does the white pepper replacement job but also takes it to the next level by further enhancing your dishes' overall taste.
Since ground ginger is mild, you may begin by substituting a quarter of a teaspoon of ground ginger for one teaspoon of white pepper and gradually increase the amount if desired.
It is effortless to generate ground ginger right in your kitchen. You can see this video to know more:
9. Ground Cumin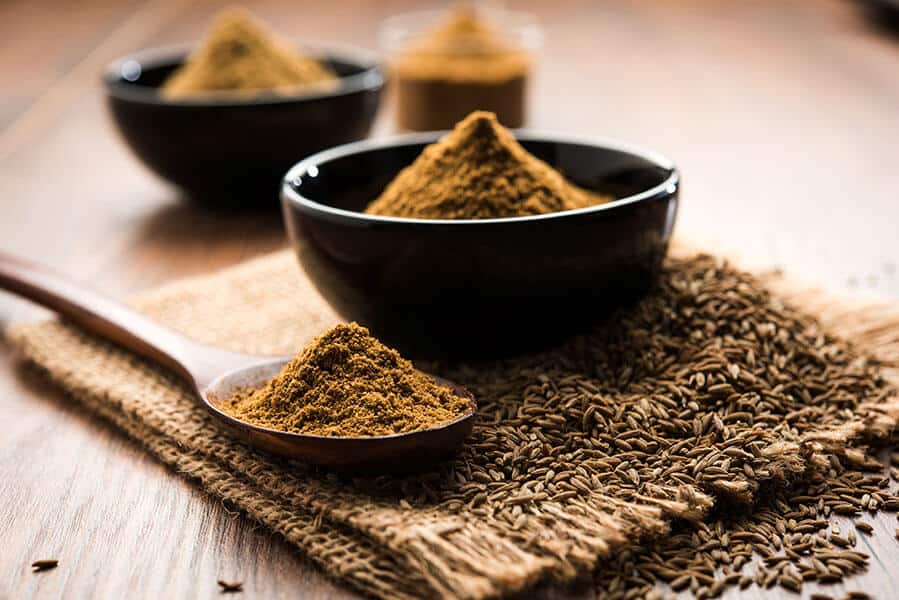 While ground cumin is not the first thing that comes to my mind as a replacement for white pepper, it does a wonderful job replicating white pepper's iconic spicy and tart fragrance.
If you are looking for a mild seasoning to substitute white pepper in your dish, this cumin powder is exactly what the doctor ordered. To begin, use about 1/2 teaspoon of ground cumin for each teaspoon of white pepper. Then, taste it and determine whether or not to add more.
10. Turmeric Powder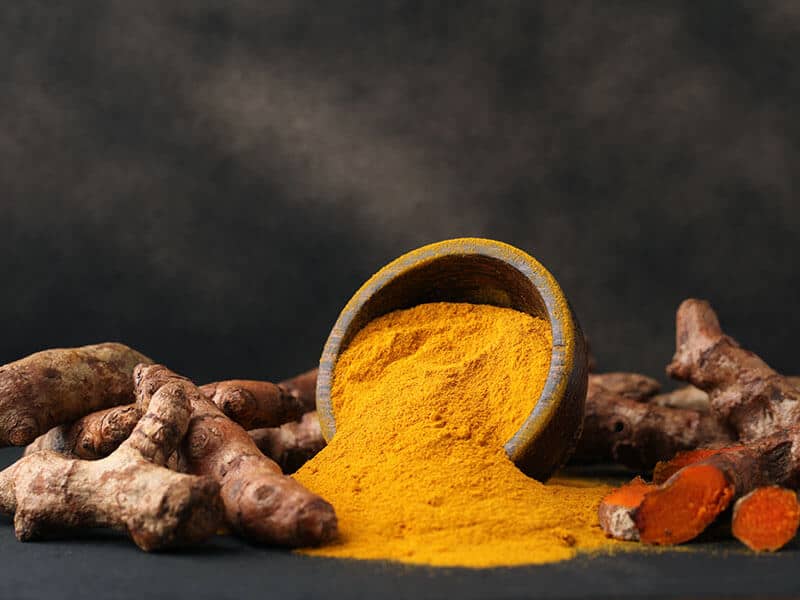 Like ground ginger, turmeric powder is an excellent alternative filled with health benefits. It is a natural anti-inflammatory and antioxidant spice derived from turmeric plants.
Besides the strong fragrance and rich yellow color, the spice is warm and somewhat bitter, featuring an earthy and spicy undertone. Compared to white pepper, turmeric has a more distinct flavor profile and complements other ingredients in your meal better.
You will encounter turmeric powder in lots of Thai and Indian cuisines, particularly curry. Apart from that, turmeric powder is also a natural food coloring. Bear in mind that the flavor may become more harsh and sour when you include powdered turmeric root in your dishes.
Due to its distinguishing flavor, you should begin with a small amount of turmeric powder and then build up until you reach the desired taste.
Explore this interesting comparison between turmeric powder and curcumin.
11. Paprika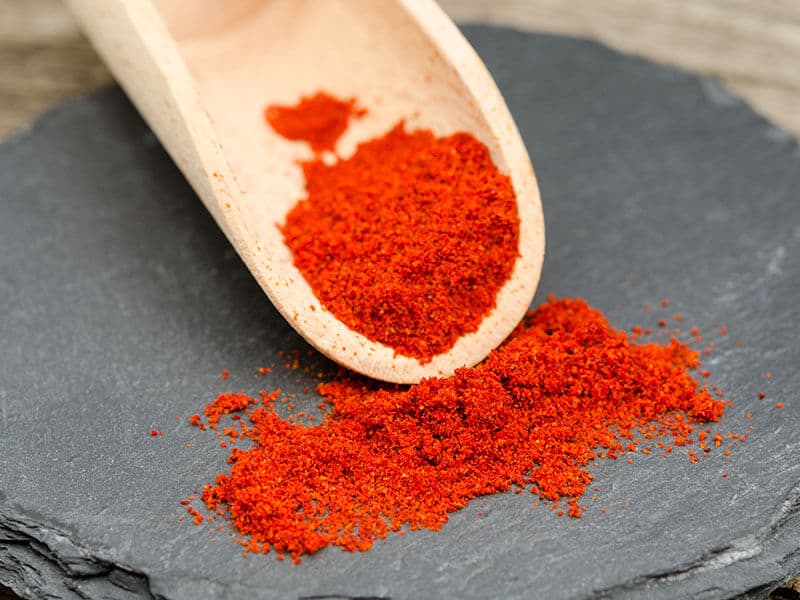 While paprika is more like a turmeric substitute and not the most apparent replacement for white pepper, it is an excellent method to season your meals and provide a slight touch of heat.
Derived from red peppers, paprika is hotter than white pepper and gives your food a crimson color. If you don't mind a little more heat, color and want to amp up your meal, even more, paprika will work in a pinch.
Indeed, it is one of the most moderately spicy spices you can experiment with spicy cuisine, especially for those who believe white pepper is too mild.
Not only is paprika powder used as a flavor, but it is also utilized as a garnish and even as a dye for eggs and textiles. Be cautious when replacing white pepper with paprika by starting small and gradually adding more.
12. Cayenne Powder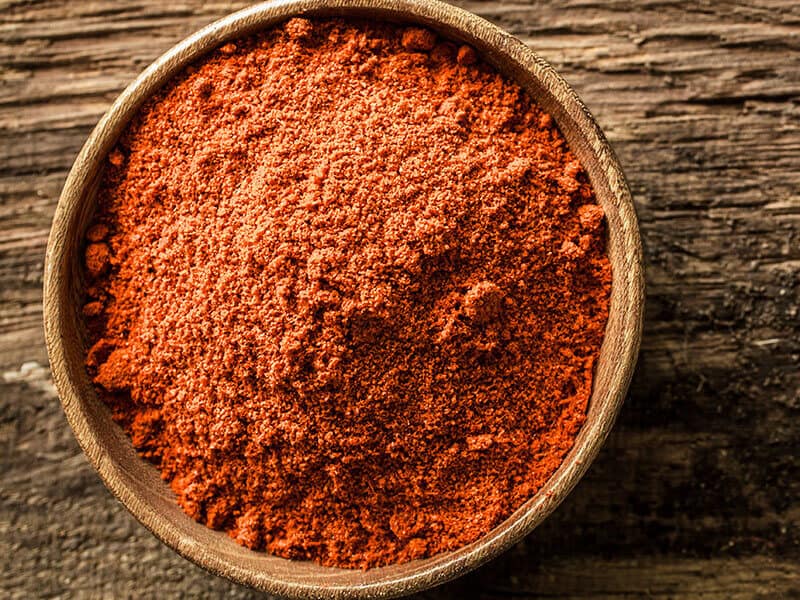 Cayenne powder is another considerably hot alternative for white pepper. You may add this reddish-orange spice in case paprika's heat is still too mild for you. Yet, only use around 1/8 teaspoon of it for every teaspoon of white pepper called for in your recipes.
While other members of the pepper family, such as poblanos, are gentler in flavor, bear in mind that cayenne powder is earthier, spicier, and more pungent. It is a versatile spice that complements virtually any meal, particularly stews and stir-fries.
When purchasing cayenne powder, be cautious not to mistake it with chili powder mixes, as store-bought chili powder is often a blend of various spices, including garlic powder, cumin, and salt.
13. Flavored Pepper Mix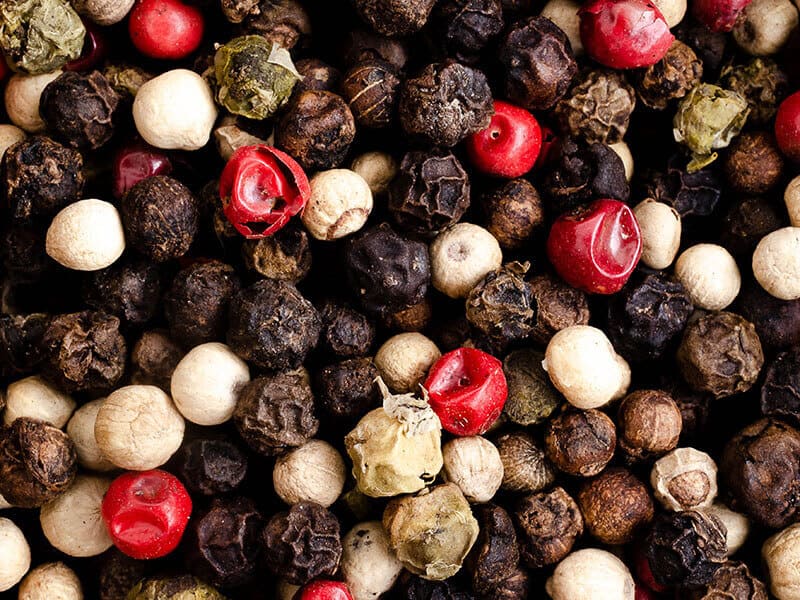 If you are feeling more creative with your spices, you may experiment with the flavored pepper mix purchased at the grocery store. There are many variations available, including Old Bay seasoning, Lemon Pepper, and Cajun spice.
This packaged pepper mix is an excellent white pepper substitute for soups, stir-fries, and sauces when color is not an issue. Using it also makes you feel relieved, as you don't have to face the difficulty in deciding the finest replacement for your recipes.
This white pepper substitute is perfect for anybody who dislikes white pepper and black pepper, as it provides the ideal balance between savory and spicy pepper tastes. Depending on the brand you choose, there are exclusive instructions on the optimal amount to use.
14. Make Your Own Spice Blend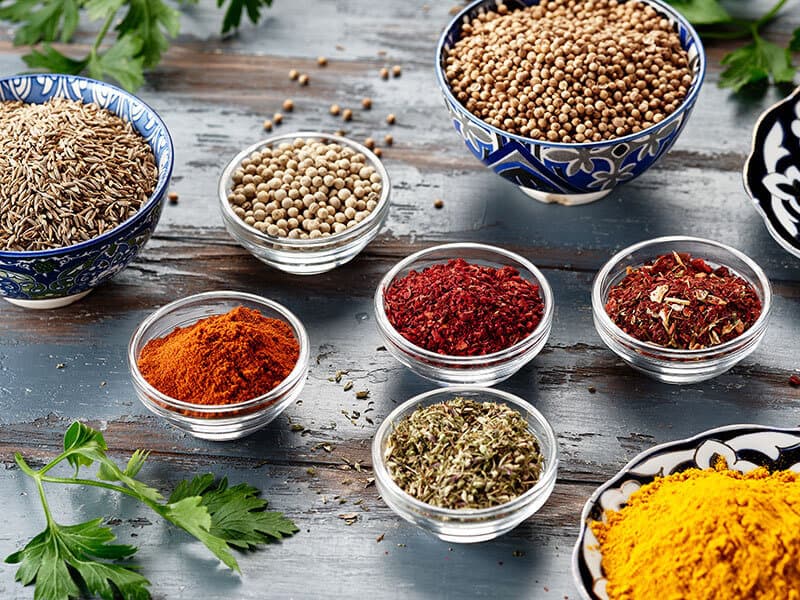 A more daring option in replacing white pepper without leaving the house is to make your own spice blend. With common spices on hand, you can play around with an ideal combination that suits your preferences.
One recommendation for you is to mix 1 teaspoon of cayenne pepper, 1 teaspoon of paprika, 1 teaspoon of black pepper, 2.5 teaspoons of sea salt, 1 teaspoon of oregano, 1 teaspoon of onion powder, and 1 teaspoon of garlic powder.
Once you get the mixture, store it in a convenient airtight container for future use. Your own spice mix is so simple to prepare, yet a single sprinkle of it in your meal creates a symphony of distinct tastes.
Useful Guide In Choosing A White Pepper Alternative
Choosing the finest white pepper replacement is complex due to a variety of variables. If you want a more traditional pepper taste, any pepper choice, including black pepper, red peppercorn, green peppercorn, and pepper spice mix, would work well.
Nevertheless, if you want your dishes less spicy, ground ginger, ground mustard, and garlic pepper are ideal. They all have a mild fragrance similar to white pepper and will not contribute an excessive amount of spiciness to your meals.
If you don't mind a harsher scent, try turmeric powder or paprika to infuse some warmth and depth into your recipes. Each of them has robust, distinct tastes without being too spicy. Plus, they are perfectly natural coloring methods for sauces, soups, and even pastries.
Last but not least, replace white pepper with cayenne pepper to generate an incredibly fiery taste. This alternative deserves its own category if you are feeling adventurous and want to push yourself beyond your comfort zone.
FAQs
Let's discover additional information about white pepper and its amazing substitutes in the following Q&A session.
What Is Your Ideal Replacement For White Pepper?
Finding white pepper substitutes is not difficult since a variety of alternatives are available. All spices in my list are perfect for the job, owing to their comparable flavor, scent, and color.
I also include some substitutes in a different hue, in case you are not concerned with how they alter the appearance of your food. Regardless of your choice, the ideal approach in replacing white pepper is to begin with a tiny amount and then add more as desired.
I hope you have more ideas and options for replicating white pepper's flavor. Like always, share your opinions and experiences in the section below. Thank you for reading!
References
Times Of India, 2021. 7 health benefits of White Pepper and its amazing culinary uses.
McCormick.com, 2017. Flavor Story: Ground Mustard.