Tomatillo substitutes will replace tomatillo to create fantastic dishes. This is an idea of many people who want to enjoy plates with various ingredients. In fact, you will be quickly bored with dishes that have repetitive elements.
Therefore, beat the boredom of tomatillo dishes by finding alternatives to the tomatillo. You will learn many substitutes for tomatillo from this article. Let's use your time effectively to get a lot of helpful information by reading this article.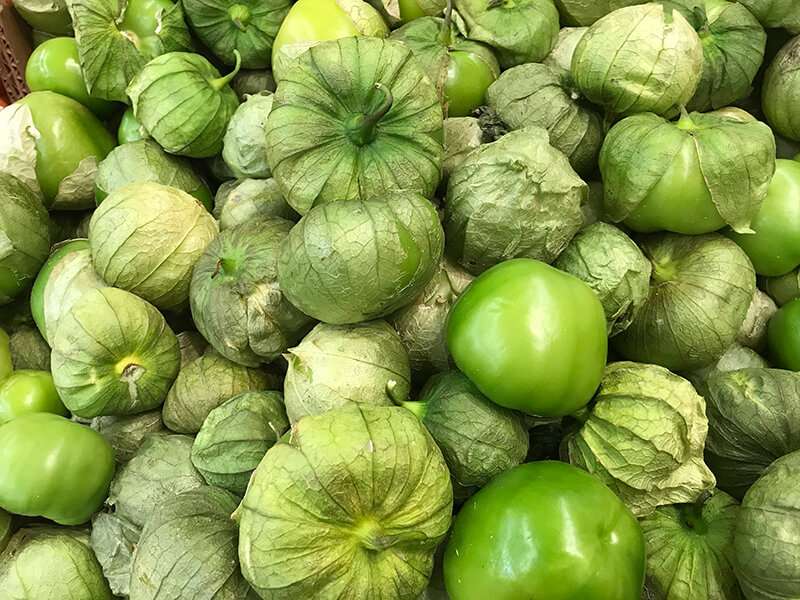 A Few Words About Tomatillos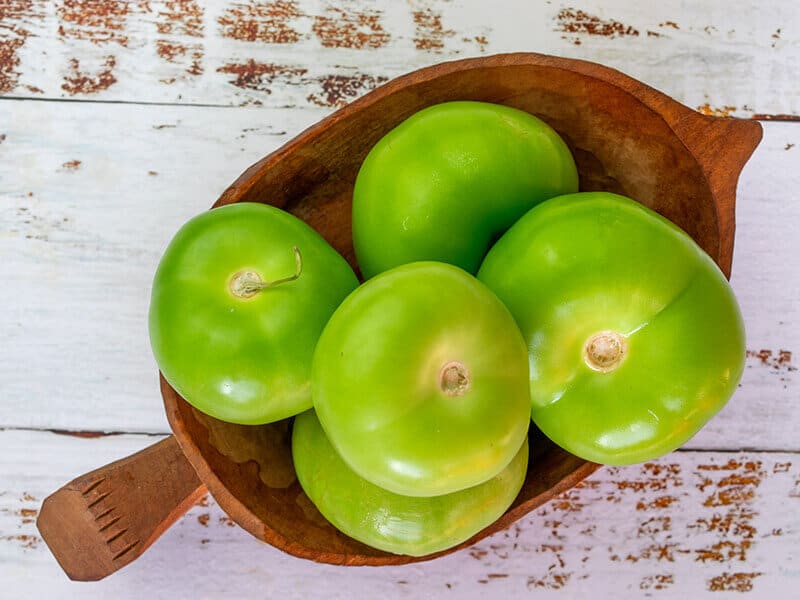 Mexico is the source of tomatillos, and they are a common ingredient in Mexican dishes. Tomatillo has a round shape and green tomato-like color. You can find many different sized tomatillos, from small to large.
Tomatillos are usually covered with a husk layer, and you should not eat this part. You will feel the sourness and sweetness of tomatillos clearly. In addition, the citrus and tangy taste will make you hard to forget.
Unripe tomatillos are usually green. Ripe tomatillos will be yellow, red, or purple. They will be less sour and sweeter than unripe tomatillos. The flavor of tomatillo goes well with many dishes.
To make salsa, you need tomatillos. Alternatively, you can also taste the signature flavor of tomatillo in other Mexican dishes, such as tacos, meat dishes, scopus, sauces, nachos, and many other dishes.
Watch this video to know more:
Confidence In The Kitchen With 9 Incredible Tomatillo Replacements
The flavor of your dishes will be enhanced with these top alternatives. Do not wait any longer. Bring these alternatives into the kitchen and create unique dishes with them right now! Your loved ones are waiting to enjoy them from you.
1. Green Chilies – Fantastic Backup Choice For Tomatillo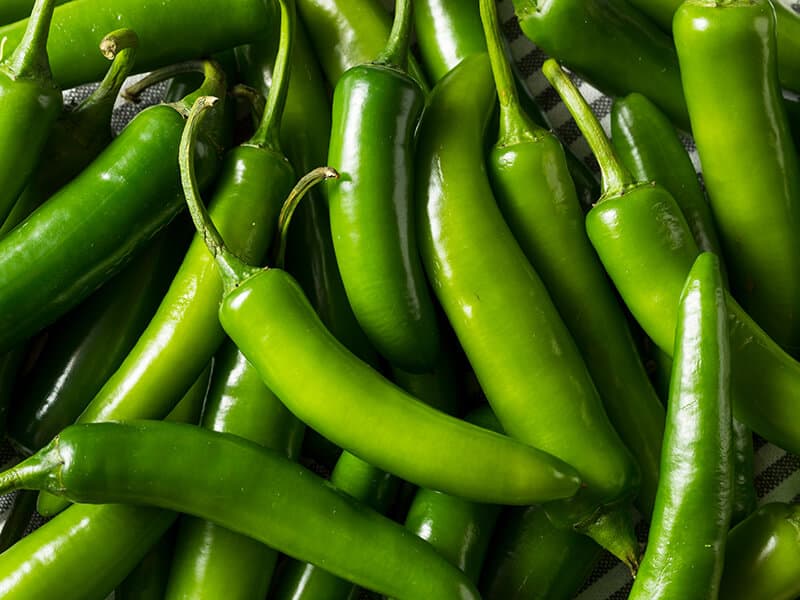 Now, you do not need tomatillos anymore because you already have green chilies in hand. You can cook Mexican salsa verde without having to use tomatillos. Green chili will bring a strange and robust feeling to your dishes.
There are many types of green chilies. Green chilies have the texture and color of tomatillos with a firm and crispy texture. Green chilies will bring the mild sweetness, fruity, and smoke flavor to the dish.
It is also not complicated to recognize the hot and spicy taste of green chilies when enjoying soups. To get the most similar taste to tomatillos, you should combine green chilies with tamarind or lemon juice.
2. Green Tomatoes – Best Recommendation For You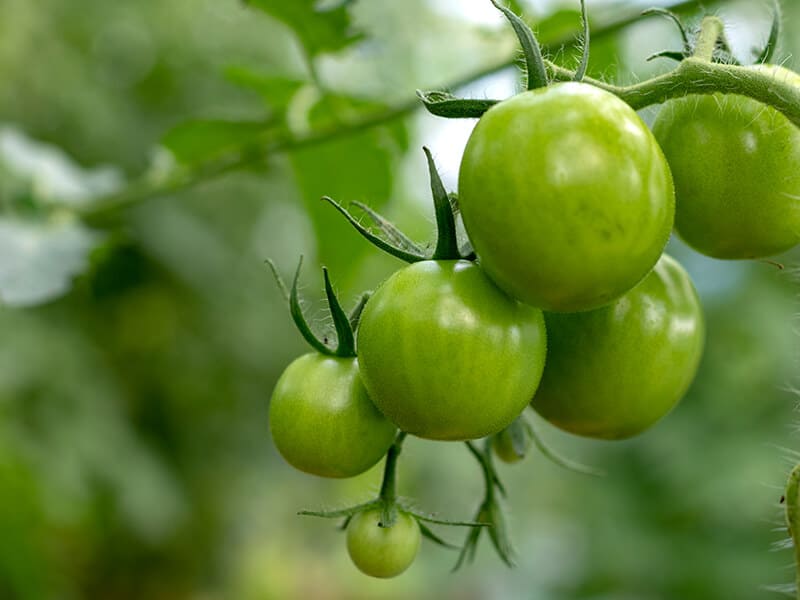 If you need an ingredient to give a crispy and hard texture like tomatillos, you have to add green tomatoes. This is an excellent alternative to tomatillos. They will bring more sweetness and slight sourness to your recipes.
This is an ingredient used a lot in Mexican dishes. The flavor of dishes like salsa, tacos, enchiladas, and chilaquiles will be enhanced with green tomatoes. You should use unripe green tomatoes for the best replacement effect.
For the perfect flavor and the most similar to tomatillos, You should add a bit of lemon juice to increase the sourness to the recipe.This combination will be perfect in soups and sauces. More similar to tomatillos, you can remove the insides of the tomatoes and toss with salt.
Watch this video to know more:
3. Green Bell Peppers – Milder Taste Substitute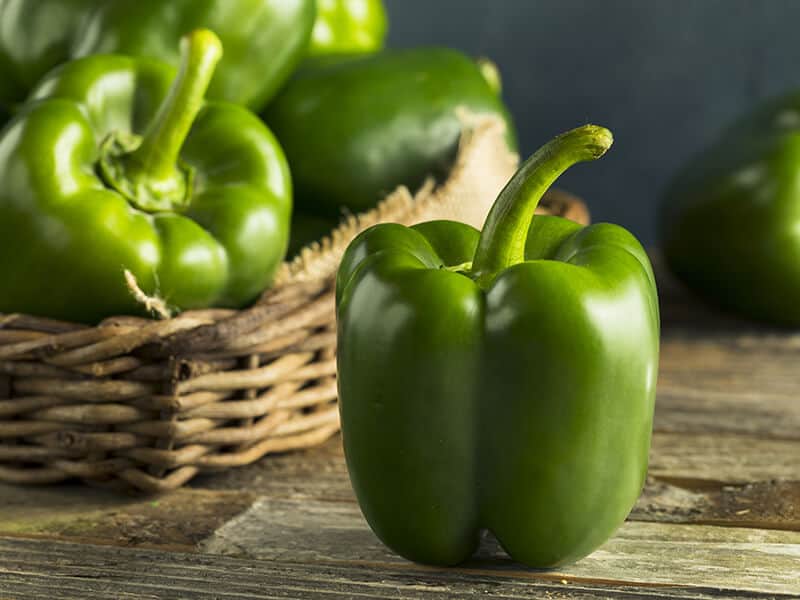 Green bell peppers are a favorite of many people. The similarity in texture and flavor makes green bell peppers a great alternative to tomatillos. However, the taste of green bell peppers is milder and less sweet than tomatillos. Their taste will be less sour when cooked.
The color of the dish with green bell pepper will be the same as the color of the plate with tomatillos. Soups and salads, when replaced with green bell peppers, will have more novel features. Pairing green bell peppers with nachos and tortillas is also very appealing.
When enjoying raw green bell peppers, you can feel the acidic, zesty, and spicy taste and the crispy texture. To make the dish's flavor more harmonious, you should add a bit of lime juice or tamarind paste along with green bell peppers.
4. Canned Tomatillos – Convenient Substitute For Tomatillos
If you do not have fresh tomatillos on hand, you should consider using canned tomatillos as an incredible replacement for tomatillos. You can easily find them at the supermarket or make them at home.
They are often sold in crush and dice form in supermarkets, so consider your choices. Dishes using canned tomatillos will taste a little sweeter than fresh tomatillos. However, the taste is equally delicious and wonderful.
Make salads, sauces, and stewed dishes with canned tomatillos for great results. The difference in texture will be an obstacle when using canned tomatillos. However, you can overcome this issue by adding canned tomatillos to the final stages of cooking.
This is the direction to make canned tomatillos at home.
5. Cherry Tomatoes – Fresh Option For You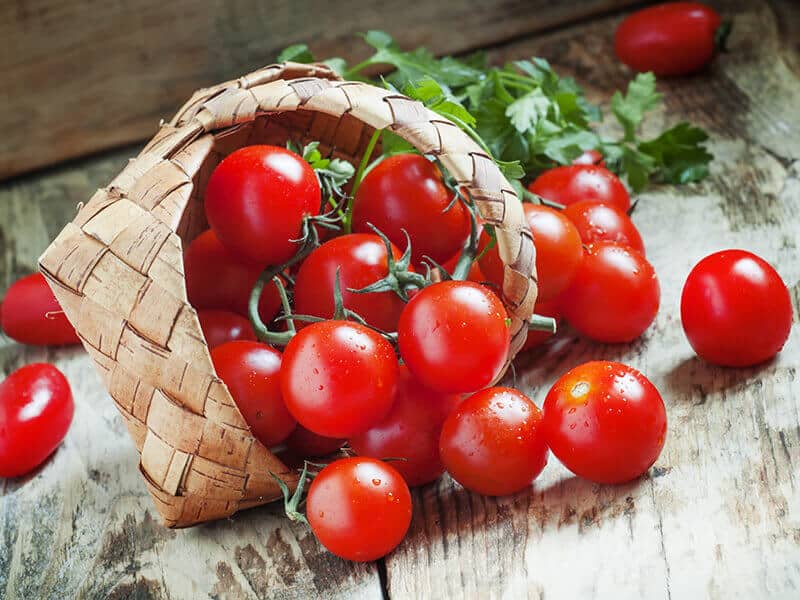 You will love the sweetness and softness of dishes that contain cherry tomatoes. You can buy them any time. The taste of cherry tomatoes is pretty characteristic and juicy, so their flavor is not the same as tomatillos.
You can use cherry tomatoes as a substitute for tomatillos when you do not need a full-flavored dish like tomatillos. It is easy to incorporate cherry tomatoes into a variety of dishes.
The texture of the dish with the green cherry tomatoes will be more crispy and similar to tomatillos. Add a bit of lemon juice or cilantro to increase the taste of the dish when using cherry tomatoes.
6. Gooseberries – Acidic Complement To The Recipes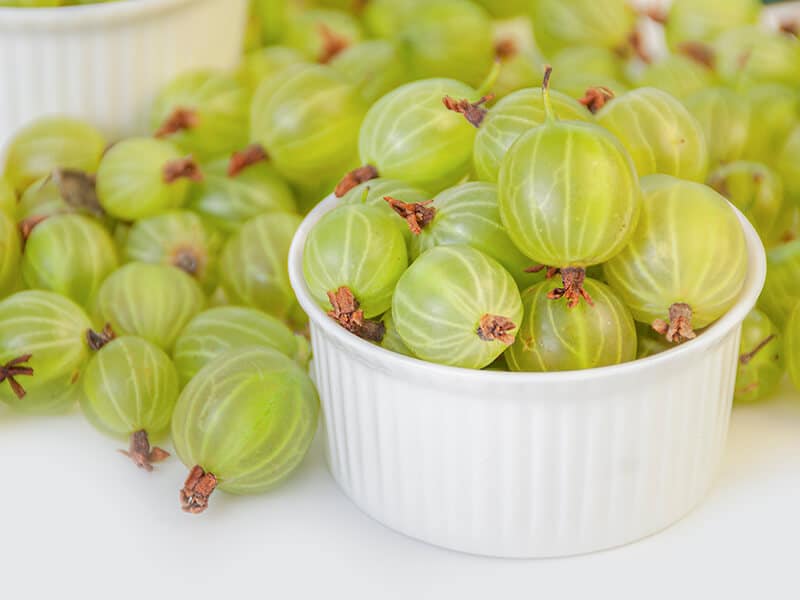 Gooseberries are an alternative that looks similar to tomatillos. The tart and zesty flavor of gooseberries is also the highlight taste of tomatillos, so they are a fantastic replacement to enhance the sourness of the dish.
There are many kinds of gooseberries that are classified based on their color. To substitute for tomatillo, I suggest choosing green gooseberries. You can feel the sourness, sweetness, and savory taste when tasting gooseberries. Their texture resembles cherry tomatoes.
In addition, another reason to choose gooseberries is their healthy nutritional components. They will bring sourness and freshness to dishes. Combine with roasted green peppers for a taste that is most similar to tomatillos.
7. Change The Color With Red Chilies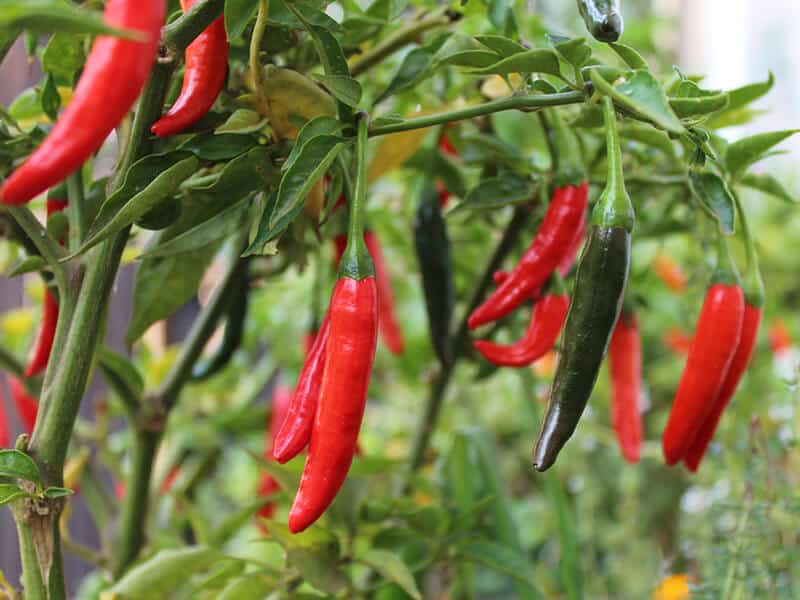 Change the color of dishes with red chilies. The color difference between tomatillos and red chilies creates an entirely new alternative for you. However, if you are not very good with spicy food, you should add a small number of red chilies.
The taste and color of red chilies are suitable to substitute for purple tomatillos. The distinctive caramel taste is something you will find in red chilies. You will feel the sweet, spicy, tart, and hot flavors from dishes that include red chilies.
They are widely used to make red chili salsa. Furthermore, you can also use them with other components, such as cilantro or lime juice to increase the flavor when making sauces or dippings.
8. Roasted Green Peppers And Gooseberries – The Same Flavor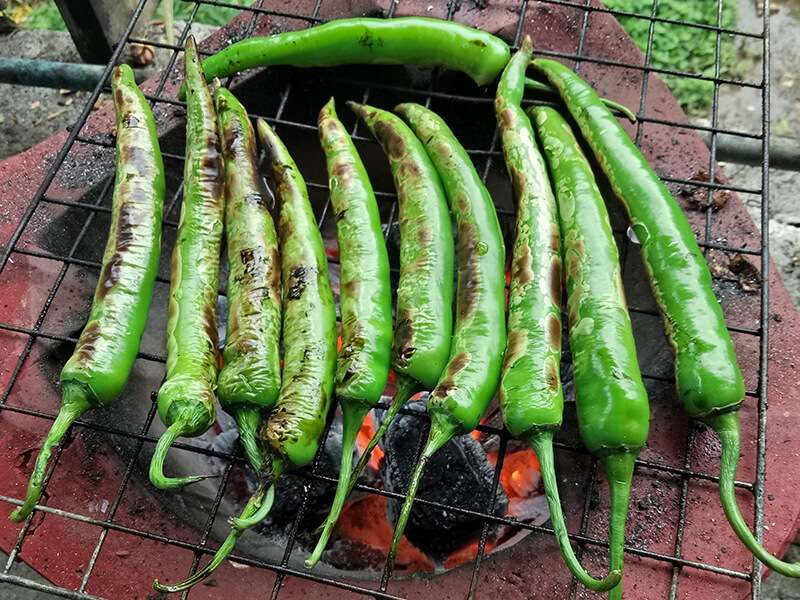 For a perfect flavor substitute for tomatillos, you can combine roasted green peppers and gooseberries. This is considered an excellent alternative combination of tomatillos. Both will give a green color to the tomatillos-like dish.
The dish will contain the hot and spicy green peppers mixed with gooseberries' acidic and intense taste to create a full flavor similar to tomatillos. You will be pleased with the rich and nutty flavor of this blend.
You can use this recipe in many different dishes. To add more flavor to the dish, you should combine this substitute mixture with a few other ingredients according to your taste.
9. Salsa Verde – Quick Solution When Running Out Of Tomatillos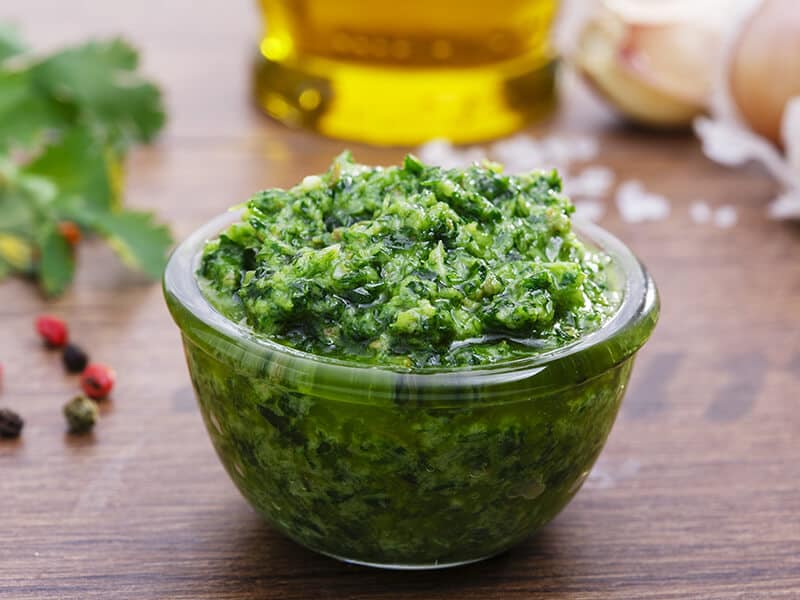 When you do not have much time to prepare the ingredients, you can use salsa verde. This is a quick alternative to tomatillos. You can buy pre-prepared jars of salsa verde at many different stores.
Salsa will add a sour and zing flavor to your recipe. You can use it to marinate meat or seafood. Try combining it with citrus juice, onions, cilantro, and roasted green peppers for extra taste. You should replace the tomatillo with salsa in a ratio of 1:1.
The natural aroma and freshness of salsa verde will help you feel comfortable when enjoying the food. You can use either green salsa or red salsa. If you use green salsa in dishes like tortillas, tacos, and so on, their flavor will be milder.
It is easy to make salsa verde at home with some basic ingredients.
Health Uses Of Tomatillos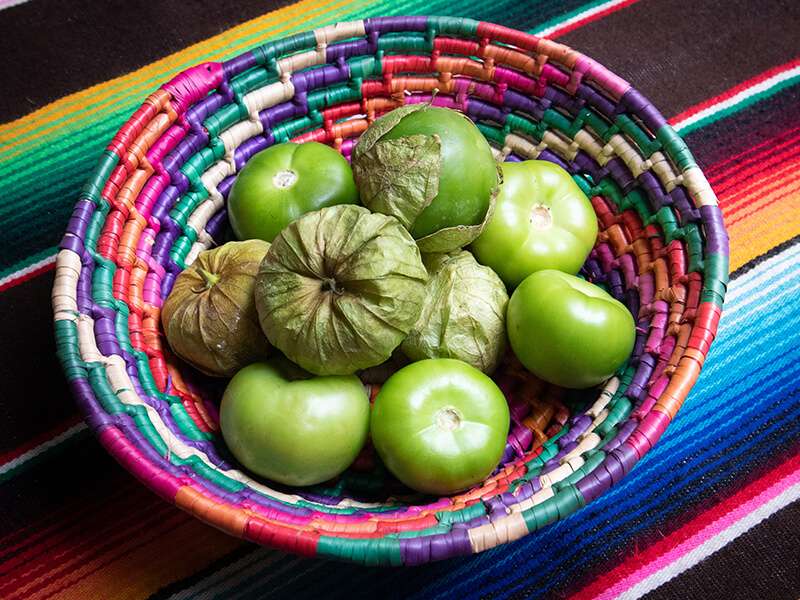 Tomatillos contain many healthy nutrients. Tomatillo is a source of quality fiber for you. In addition, there are different vitamins, such as vitamins C, A, and different types of minerals that help protect your health.
| | |
| --- | --- |
| Nutritional Components | Value per 100 grams tomatillos |
| Water | 91.63 grams |
| Calories | 133 Kcal |
| Protein | 0.96 grams |
| Fats | 1.02 grams |
| Carbs | 5.84 grams |
| Fiber | 1.9 grams |
| Sugar | 3.93 grams |
| Calcium | 7 milligrams |
| Iron | 0.62 milligrams |
| Magnesium | 20 milligrams |
| Phosphorus | 39 milligrams |
| Vitamin C | 11.7 milligrams |
| Vitamin A | 0.38 milligrams |
| Niacin | 1.85 milligrams |
Thanks to the high fiber content of tomatillos, easier digestion, and prevention of constipation and gastrointestinal diseases with tomatillos.
Tomatillos have antioxidant components. These elements will effectively support anti-cancer and anti-bacterial activities (1). You will reduce the risks of diseases like breast cancer, pancreas cancer, and so on.
The vitamin C content in tomatillos will help improve the function of the immune system reducing the likelihood of diseases. In addition, vitamin C also improves skin health and supports metabolism.
Tomatillo contains niacin. This is a substance that helps to replenish the body's energy (2). Because they are low in fat and calories, tomatillos are a top choice for weight loss.
Vitamin A of tomatillos is great for protecting and improving your eye health. Potassium and sodium are compounds that help lower blood pressure. Tomatillos are also a factor in protecting heart health.
FAQs
Let's answer these questions about the substitutes for tomatillo as well as relevant questions about the fascinating ingredient to gain more side information about this topic.
Final Information About The Substitute For Tomatillo
Choosing an alternative to tomatillo depends a lot on your taste and the dish you want to cook. You need to choose a reasonable replacement to harmonize the flavor and promote the full value of the substitute.
The information that I have provided will make it easier for you to choose an appropriate alternative. I am happy to receive your feedback in the comments section. Give me a like and share this post. Thanks for reading!
References
Ixocarpalactone A isolated from the Mexican tomatillo shows potent antiproliferative and apoptotic activity in colon cancer cells. (2006, December).
(2021). Retrieved 11 October 2021.