Looking for excellent cremini mushroom substitutes might be a bit tricky because of their unique texture and flavor.
Cremini mushrooms are a go-to fungus of many people when it comes to cooking some healthy yet delicious foods.
However, there's the fact that not everyone can have them easily in their meals. So, looking for their alternatives is an essential task that you will do one day.
This article can lend you a helping hand by giving you a list of all cremini mushroom backups, together with their detailed information, such as their different names, tastes, and cooking uses.
Are you ready to discover what they are?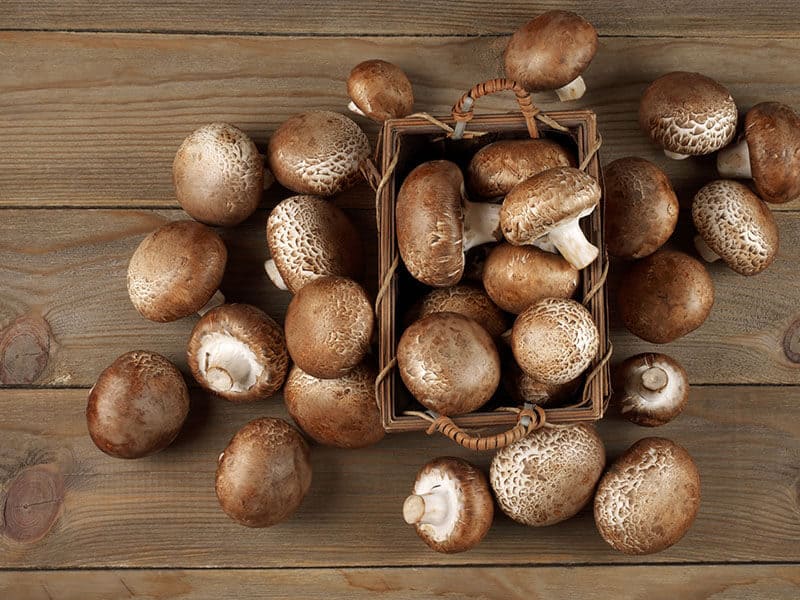 What Is Cremini Mushroom?
Cremini mushrooms are scientifically named Agaricus bisporus. They belong to the same variety as white mushrooms and portobello mushrooms. The only difference between them is their harvesting time which results in their different colors and sizes.
For those who wonder, cremini mushrooms are a moderately mature version of white mushrooms and portobello mushrooms.
They are known under various names, including crimini mushroom, Italian Swiss, common brown, baby portobello, and Roman brown mushroom.
Low in calories and high in nutrients, cremini mushrooms are well-liked, thanks to their health benefits. They contain a high amount of selenium, potassium, calcium, and iron, as well as vitamin B and C.
Cremini mushrooms might potentially help control blood pressure, improve gut health, boost the immune system, and prevent cancer.
So, don't think twice and have more of them in your diet from now on!
What Do Cremini Mushrooms Taste Like?
Do you want to know about the taste of cremini mushrooms before diving deep into their alternative? Let's start!
If you are into mushrooms, there is a high probability that you've purchased cremini mushrooms or young white mushrooms from the vegetable section of the supermarket. They're becoming more and more popular nowadays.
Cremini mushrooms have a brownish tan cap with short, white stems. They're said to have a tender and chewy texture that might taste somewhat like beef and pork.
In terms of flavor, they inherit a characteristic aroma of all mushrooms which is earthiness. Besides, they're also savory and meaty.
Cremini mushroom is a type of mushroom that you can refer to as a "jack of all trades" of mushrooms. They are ideal to be used in soups, sauces, and burgers.
Cremini Mushroom Substitutes and Their Recommended Uses
Let's discover the list of cremini mushroom substitutes and their cooking applications. This table will help you have more confidence when cooking with all of them.
| Cremini Mushroom Substitutes | Best Used For |
| --- | --- |
| Portobello Mushrooms | Roasting, searing, grilling, braising, making soups, and sauces |
| White Mushrooms | Making pasta, salads, dips, stir-fries, and barbecues |
| Oyster Mushrooms | Frying, grilling, sautéeing, roasting, and braising |
| Shiitake Mushrooms | Cooking risotto, pasta, stews, barbecue, stir-fries, or soups |
| Morel Mushrooms | Sauteing, stewing, roasting, steaming |
| Cauliflower | Adding to stews, soups, and casseroles |
| Ground Chickpeas  | Adding to salads, soups, stir-fries, and pasta |
| Sun-Dried Tomatoes | Used for sautés, stir-fries, soups, salads, dips, and toppings for pizza and pasta |
| Tofu | Adding to soups, noodle soups, and stir-fries |
| Tempeh | Adding to burgers, stir-fries, and breakfast |
| Russet Potatoes     | Mashing, baking, stir-fries, french fries, soups |
| Zucchini | Frying, grilling, stuffing, roasting, baking, adding to dips and sauces |
| Yellow Summer Squash | Cooking soups, baked dishes, casseroles, and risotto |
| Eggplants | Roasting, baking, stir-frying, grilling, and broiling |
| Beef Broth Or Stock  | Used as a base for soups, stews, dips, and more |
| Porcini Mushrooms | Used for pasta, soups, rice dishes, broths, stews and sauces |
| Chestnut Mushroom | Used for soups, sautéing, grilling and simmering dishes, stews and casseroles |
| Shimeji mushrooms | Sauteing, stir-frying, making soups, grilling, frying with eggs, or cooking spaghetti and risotto |
| Enoki mushroom | Add to noodles, soups, stir-fries and salads |
| Artichoke Hearts | Steaming, boiling, baking, grilling, stuffing, roasting, and braising |
Awesome Cremini Mushroom Substitutes For Your Recipes
There are many things that can replace cremini mushrooms, and below are some of the top-rated substitutes.
Portobello Mushrooms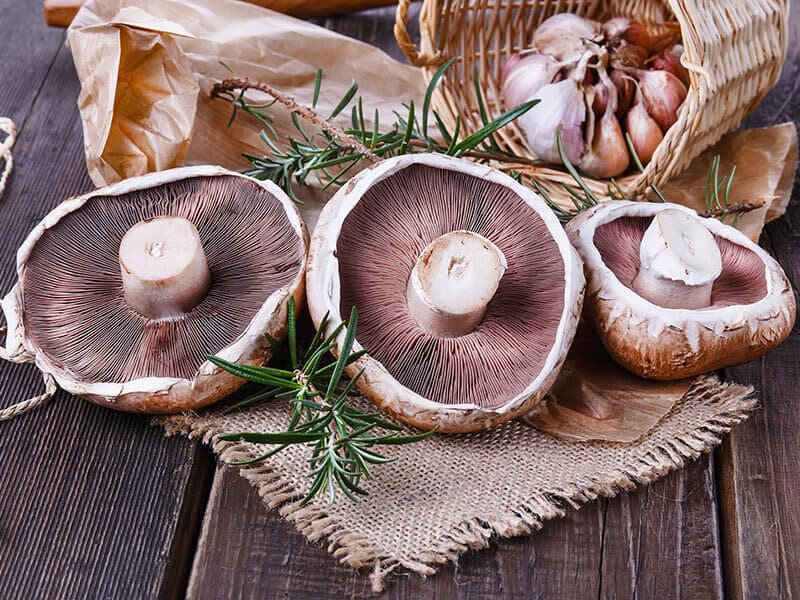 Portobello mushrooms, or open cap mushroom, Portabella, Portabellini, giant cremini, is an older version of cremini mushrooms. They can be easily noticed with dark brown colors, smooth caps from four to six inches in width, and large sizes.
Due to their large size, portobello mushrooms tend to lose some moisture which results in a meaty texture and earthy aroma.
They share a common flavor with white mushrooms and cremini mushrooms, which can be described as earthy and umami. However, they are likely to impart a more robust and savory aroma to the dish than both of them.
To substitute, you can chop them into smaller pieces and use them in recipes that call for cremini mushrooms, especially in soups, burgers, and sauces.
In fact, you can have portobellos raw, but cooked portobellos appear more tender and able to release their deep umami flavor. They're perfect for roasting, searing, grilling, and braising.
You're going to love these yummy portobello steaks! You can see this video to know more:
White Mushrooms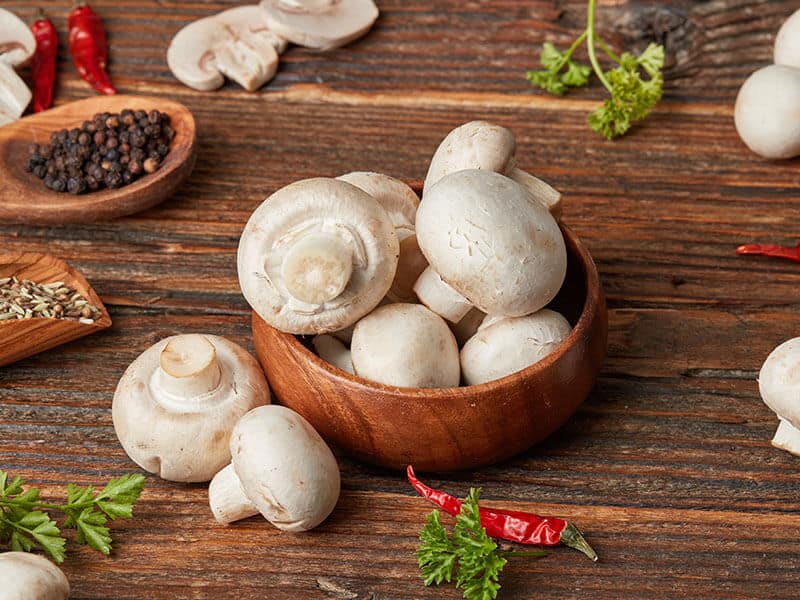 White mushrooms, also known as button mushrooms, table mushrooms, champignon, common mushrooms, belonged to the Agaricaceae family and were first found in Europe and North America.(1)
They are one of the most popularly used mushrooms worldwide. That means you can find them easily in the supermarkets and grocery stores.
These white mushrooms are the same species as cremini mushrooms; only they're harvested earlier. Therefore, they have a similar look, size, and even flavor profile with cremini mushrooms.
In cooking, white mushrooms taste weaker than cremini mushrooms because their flavor hasn't developed fully.
I suggest you go for a 1:1 ratio to substitute, especially when the recipe requires the dish to look the same as the original one.
In short, they can be a great cremini mushroom replacement when you're going to make pasta, salads, dips, stir-fries, and barbecues.
Oster Mushrooms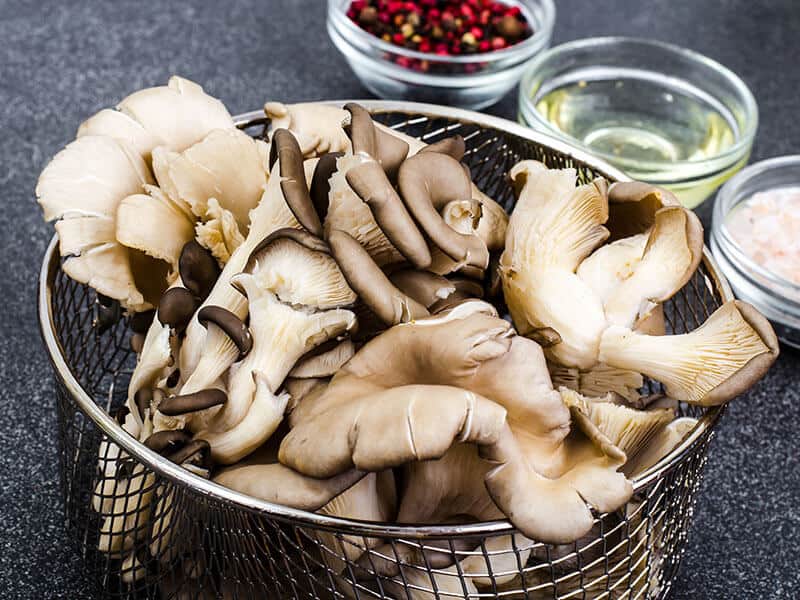 Oyster mushrooms are available in some different varieties, so their flavors and textures might vary slightly. But, in general, they have a chewy texture, and when cooked, they might have a chicken-like, silky and soft bite.
Keep in mind that they might take more time on the stove top than cremini mushrooms because they are a bit stringy.
Oyster mushrooms bear a complex flavor that can be perceived as a slight seafood aroma with an anise-like finish. Some people say that oyster mushrooms have a mild and woody fragrance.
Thanks to their texture and flavor, oyster mushrooms can be a successful substitute for cremini mushrooms. They can perform well in many fried, grilled, sautéed, roasted, and braised recipes.
Stir-fried oyster mushrooms must be so good. Let's check it out!
Shiitake Mushrooms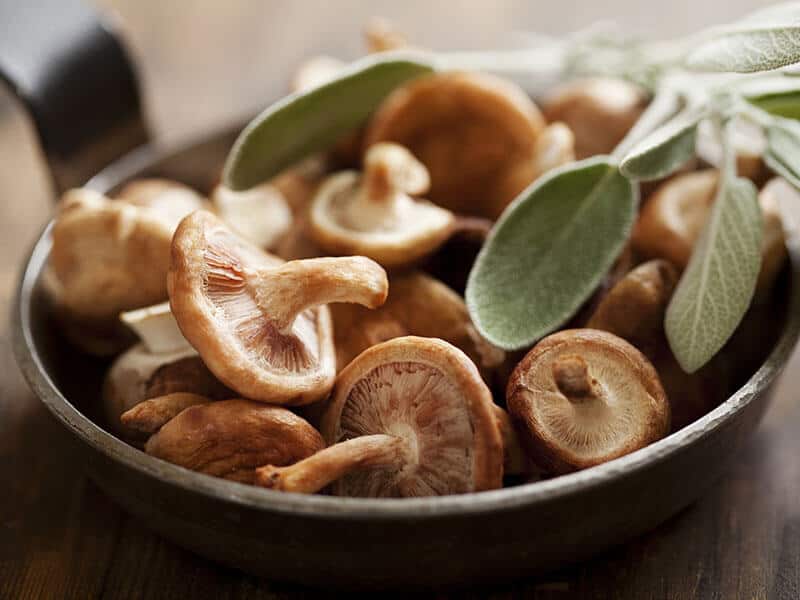 Shiitake mushrooms are so popular among the vegetarian community due to their chewy, buttery, and umami-rich flavor, which can be considered somewhat like meat.
You might have known about it by several names: Chinese black, Shiang Ku, Donko, oak, forest mushroom, black mushroom, brown oak, black winter, or oriental black.
Although shiitake mushrooms taste intensely earthy, it's still a spectacular option in some cases when you're run out of cremini mushrooms, especially when cooking risotto, pasta, stews, barbecue, stir-fries, or soups.
Moreover, from the outside, shiitake mushrooms and cremini mushrooms have a pretty similar shape and size. Both also have a brown color and spongy texture.
Shiitake mushrooms are often found in both fresh and dried forms. The former tastes better and much like cremini mushrooms than the latter. However, dried mushrooms have a longer shelf life.
Morel Mushrooms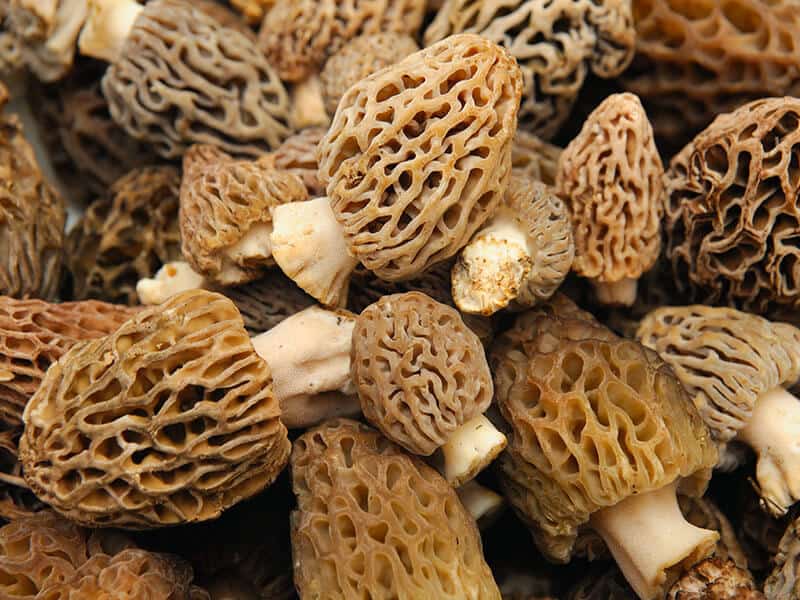 These delicate and rare forest fungi can surely be one of the best cremini mushroom alternatives. They taste so good that even haters have to think again.
Morel mushrooms can't be cultivated, and they're often collected in the forest by mushroom hunters in the spring. They might vary in appearance, but most have an oblong, honeycomb-like cap with a white, short, or long stem.
They feature a woodsy, nutty, and earthy flavor with a meaty texture that not only resembles cremini mushrooms but appears deeper and more satisfying. You can use them fresh or dried in various recipes.
Most importantly, morel mushrooms can be good with numerous cooking methods, including sauteing, stewing, roasting, steaming, even eating them in raw form.
Cauliflower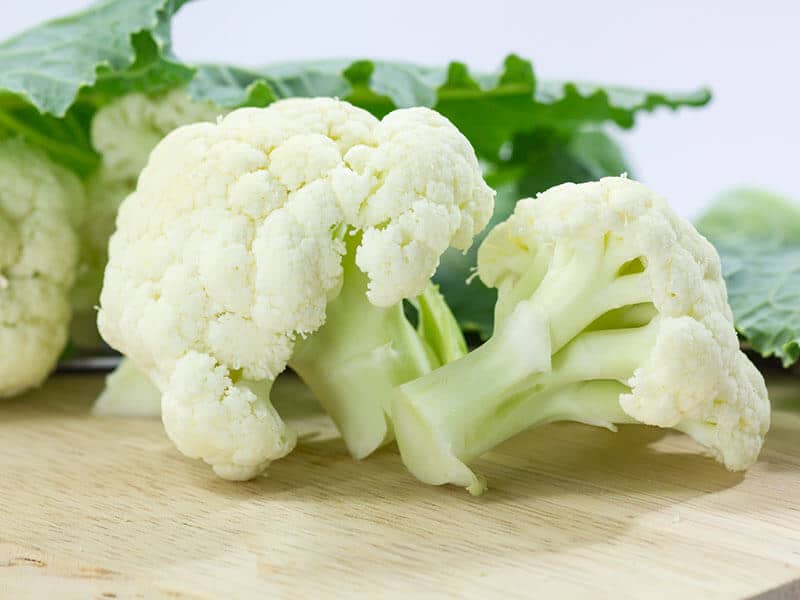 Cauliflower is another substitute option for cremini mushrooms which you might have in your kitchen. This vegetable is usually eaten as cooked food and is often added to stews, soups, and casseroles.
Raw cauliflower might appear bland to many people, but you turn them into yummy snacks with hummus and other flavorful dips.
It tends to absorb flavors from whatever they're cooked with, so feel free to use it in cremini mushroom recipes. In addition, cauliflower can bring a pleasant crunch, meaty texture, and a touch of sweet, bitter, and earthy aroma to your dish and make it more enjoyable.
You can see this video to know more:
Ground Chickpeas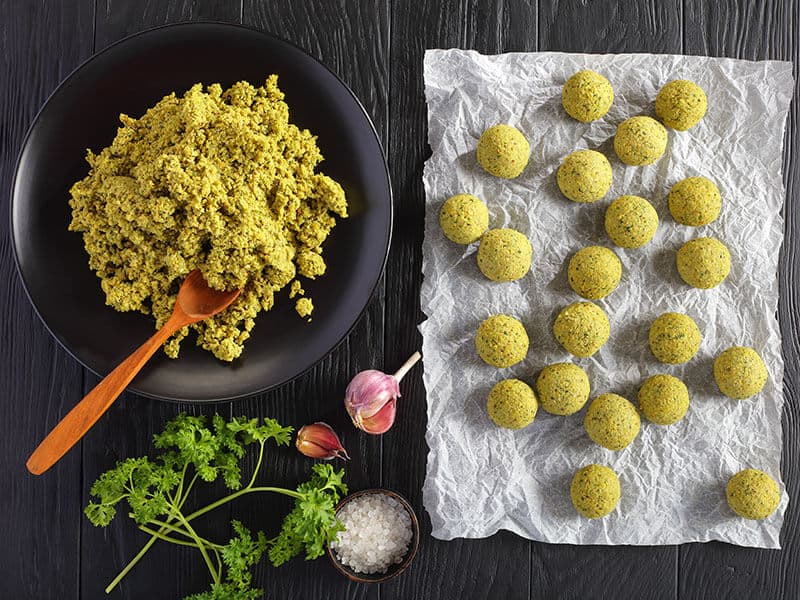 I think many people find this alternative weird but wait until you try it because it's so tasty and packed with nutrients.
First and foremost, you need to grind chickpeas into a paste and then add good spices and seasonings to make it more palatable.
The next step is to fry it so that you can mimic the texture of cremini mushrooms.
It's worth noting that if you're a fan of eggs, crack one or two of them in the bowl to enhance the overall flavors.
Fried ground chickpeas come with a nutty, pleasing flavor and grainy texture, so they're ready to be tossed in any recipe as a replacement for cremini mushrooms.
Sun-Dried Tomatoes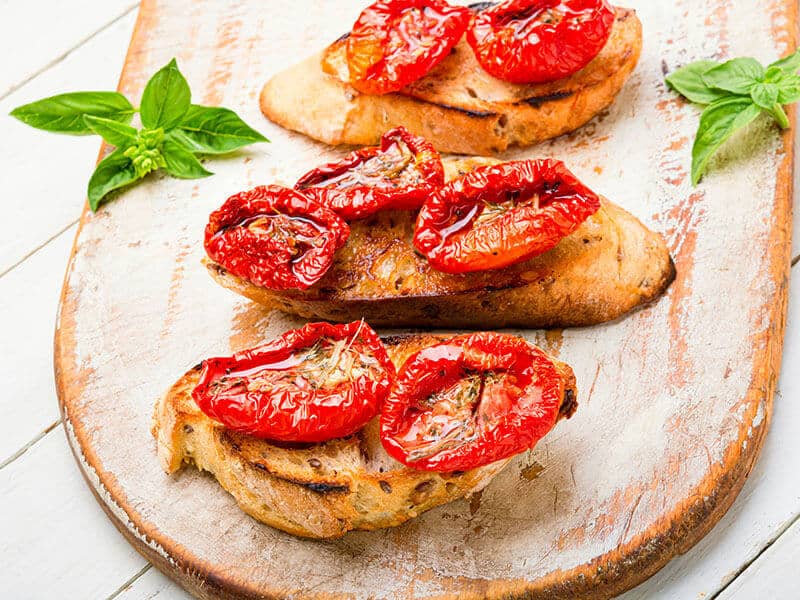 Sun-dried tomatoes are another replacement for cremini mushrooms in your recipes. However, they might be best in some cases which you can choose according to your taste preference.
Sun-dried tomatoes are a combination of sweet and tart flavors with a chewy, meaty texture. They can be a flavorful ingredient in sautés, stir-fries, soups, salads, and dips. I'd like to use them as pizza toppings, pasta, and more.
They are also suitable for recipes that include a lot of herbs and spices such as garlic, paprika, basil, and rosemary.
You can find sun-dried tomatoes in the supermarkets and grocery stores in dry- and oil-packed products. The former is a bit chewier than the latter and needs to be rehydrated before use.
Tofu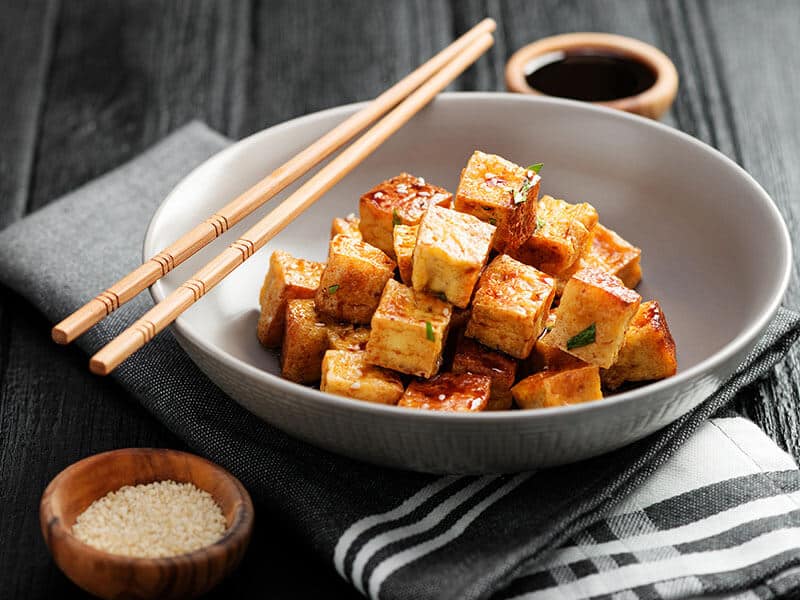 Like ground chickpeas, tofu also has a slightly nutty flavor which can be added to various recipes, especially vegetarian ones, if you're short on cremini mushrooms.
It's important to note that fresh tofu might be too soft to cook with other ingredients, so I highly recommend that you cut them into cubes and fry them first. This way, they can become chewier.
Then, pair fried tofu with soy sauce to enhance its flavor, make it earthy and nutty like cremini mushrooms, and you now have a "good enough" option to use.
From my experience, tofu might taste somewhat sour, so you need to marinate it carefully to make sure you can bring out its sweetness. For example, you can try bathing it in vegetable broth for extra flavor.
Tofu is a great addition to soups, noodle soups, and stir-fried dishes.
Tempeh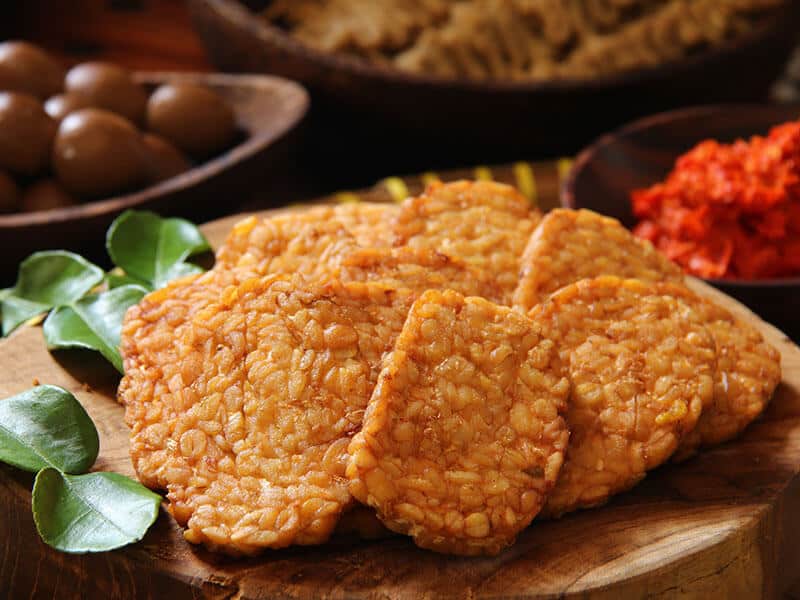 Tempeh is well-known as a good source of proteins, fibers, and other nutrients, as well as an essential part of vegetarian and plant-based diets.
Originated in Indonesia, it's made from fermented soybeans, sometimes from other grains and legumes.
Like cremini mushrooms, it has a meaty, chewy texture and nutty flavor, which will be an excellent alternative for them when it comes to burgers, stir-fries, and breakfast. Tempeh can absorb the flavors of whatever you cook with it.
As far as I know, people often use tempeh as a replacement for meat in meatless meals, precisely like the way cremini mushrooms can be used.
Russet Potatoes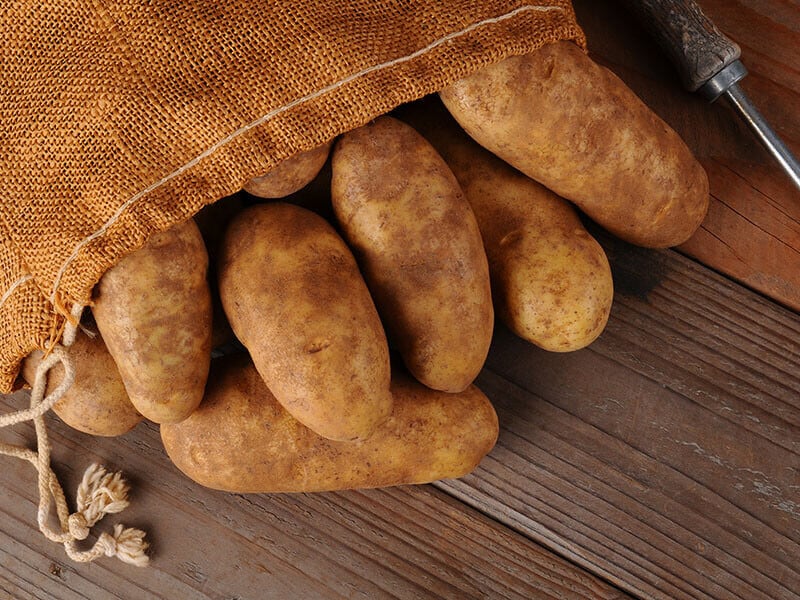 If you are looking for a filling cremini stand-in for your coming recipe, russet potatoes might be what you need.
These large, oblong-shaped, and thick-skinned potatoes can be easily accessible in almost any supermarket and grocery store.
Due to their high starch content, it's ideal for mashing, baking, and french fries. Moreover, they feature a mild, earthy flavor; therefore, they can be added to many mushroom recipes.
With a dry and floury texture, you should consider carefully before using russet potatoes for soups and salads because the result might not turn out the way you want.
Zucchini
Zucchini, baby marrow, or courgette, is a summer squash that belongs to the Cucurbitaceae plant family. In terms of appearance, it looks much like a cucumber with green skin and a long shape.
This vegetable tastes nicely in both raw and cooked conditions. It has a mild, sweet aroma with a hint of bitterness. Valued for its crunchy outer and soft center, zucchini can be a promising substitute for cremini and also a part of many dishes.
To be more specific, it can be fried, grilled, stuffed, roasted, baked, and also added into dips and sauces.
If cremini mushrooms are not your cup of tea, use zucchini instead because it's guaranteed that it won't let you down.
How did I cook 10 pounds of zucchini? Let's find out!
Yellow Summer Squash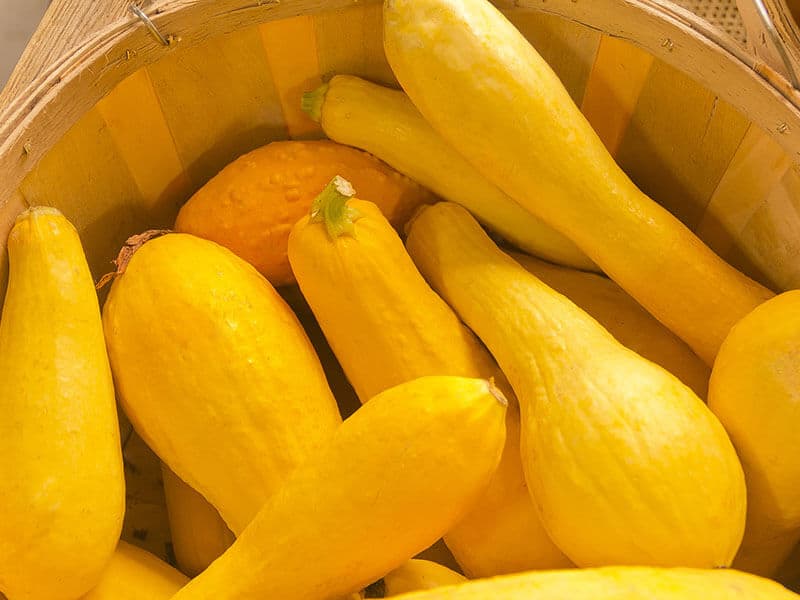 Yellow summer squash or straightneck squash features a bright yellow, thin skin, white flesh, and a bulbous bottom. Like zucchini, it can be eaten raw or used in both savory and sweet recipes.
This versatile vegetable has a creamy texture and mild-tasting, buttery, slightly sweet flavor with a hint of nutty and peppery aroma.
Although it might contain more water than cremini mushrooms, it can be used in soups, baked dishes, casseroles, and risotto.
To substitute, you can enhance its flavor by adding seasonings. This way, it can become more similar to cremini mushrooms when cooking.
Eggplants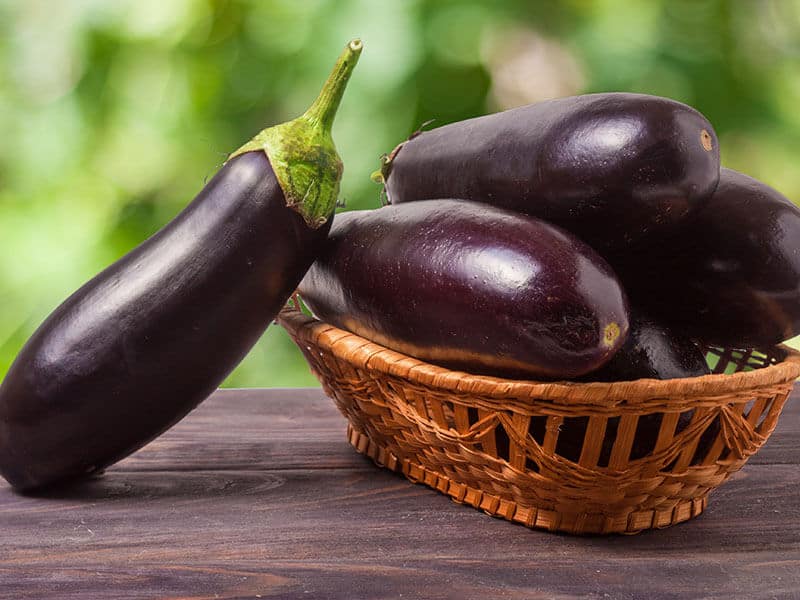 In some recipes, when cremini mushrooms are not a star, you can replace them with eggplants. Eggplants are easy to find, low in calories, and high in antioxidants, (2) which you can stock as a staple in your pantry.
As far as I know, eggplant might have been called melongene, garden egg, guinea squash, or brinjal.
This egg-shaped fruit has a bland, mild aroma with a hint of bitterness and spongy texture. Once cooked, it turns out to have a rich and meaty taste which replicates cremini mushrooms well.
The best thing about eggplants is that they're versatile and can be used in various roasting, baking, stir-frying, grilled, and broiling recipes.
Beef broth or stock is on the list because it brings umami and rich flavor to the dish. As you might know, its sweetness comes from beef bones which have been simmered for quite a long time.
It's undeniable that beef broth or stock can bring the flavor of the whole dish to the next level, primarily when you use it as a base for soups, stews, dips, and more.
Although it might take time, you can make a large pot and keep them in the freezer for later use.
If you have no patience to prepare beef broth all by yourself, there is another option for you is that you can go for canned beef broth or stock, which are sold widely in the supermarket.
Porcini Mushrooms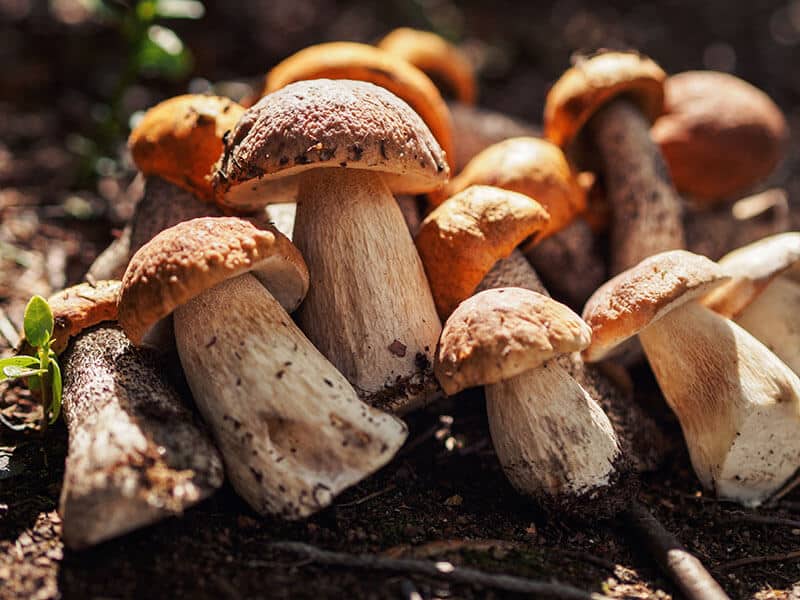 Porcini mushrooms are popular in Europe, some different parts of Asia and are widely used in Italian and French cuisine. They are enjoyed in both fresh and dried versions.
With meaty texture and earthy, rich, and woodsy flavor, porcini mushrooms can be a great addition to pasta, soups, rice, broths, stews, and sauces. Many people love sautéed porcini mushrooms as a side dish for meat dishes.
They are considered a fantastic option that can replace cremini mushrooms in various recipes. Porcini are said to be delicate, so you don't even need to rinse them under water to clean if unnecessary, and they surely don't require a long cooking time.
Chestnut Mushroom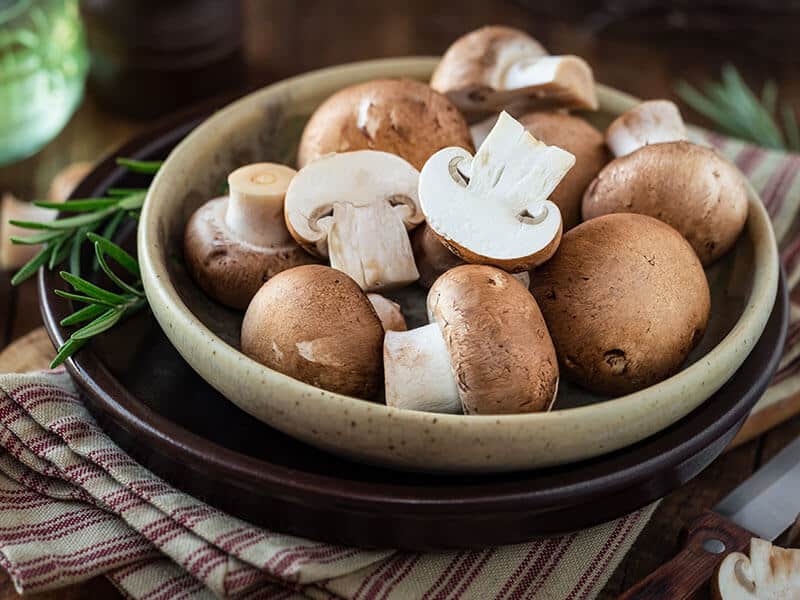 Looking for some chestnut mushrooms if you can't find cremini mushrooms anywhere because they can surely be used interchangeably due to their similarities in flavor and texture.
These brown-capped mushrooms can be collected in the summer and fall. They are the same size as cremini mushrooms. When compared to white mushrooms, chestnut mushrooms seem to have a more potent flavor and meatier texture.
When cooking, they infuse a clean, nutty, woodsy, mildly sweet aroma to the dish and make it become super yummy and satisfying.
They are a popular part of soups, sautéing and simmering dishes, as well as stews, and casseroles. Don't hesitate to stir-fry, grill, and roast these delicious mushrooms.
Shimeji Mushrooms
Shimeji mushrooms are grown in beech trees, so they're also called beech mushrooms. As you might not know, there are more than 20 species of shimeji mushrooms that have been discovered.
They are often cooked rather than eaten raw because they have a hint of bitterness which will be easily neutralized under heat.
When cooked, they develop a pleasant, savory and slightly nutty, and sweet taste which many people fall in love with. If you notice, they have both a tender and chewy texture.
Apparently, shimeji mushrooms can be a stand-in for cremini mushrooms when you run out of them in the pantry.
Shimeji mushrooms can be cooked in various ways: sauteing, stir-frying, making soups, grilling, frying with eggs, or cooking spaghetti and risotto.
Enoki Mushrooms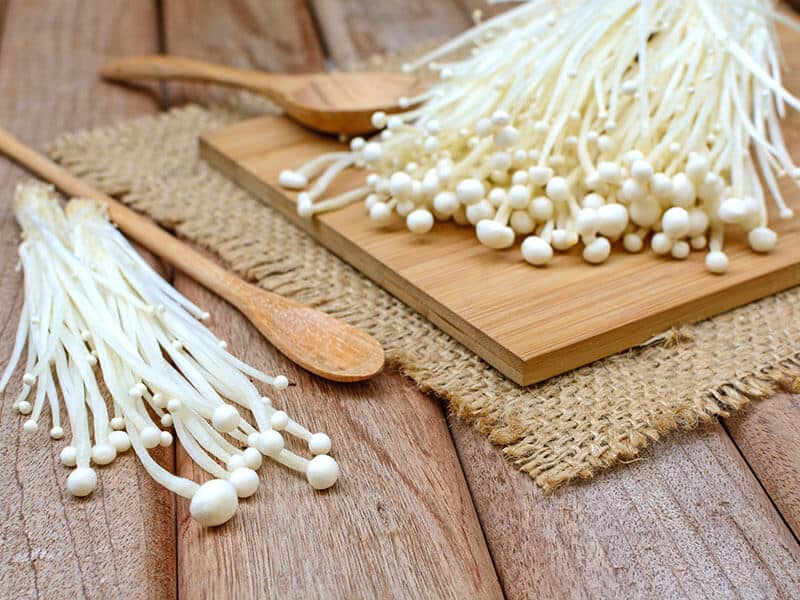 Enoki mushrooms are described as a group of long, white strips, somewhat like noodles, and are a prevalent ingredient in Japanese cooking.
Thanks to their slightly crispy texture and a delicate yet savory flavor, they are easy to pair with other foods, especially in noodles, soups, stir-fries, deep-fries, and salads. These are also popular recipes in which enoki mushrooms can be substituted for cremini mushrooms.
People appreciate them for not only their taste but also their nutrition. They're known to add a high amount of antioxidants, fiber, and vitamins into each serving.
If stored properly in a paper bag and kept in the fridge, versatile enoki mushrooms can stay fresh for up to 1 week. Sounds amazing?
Artichoke Hearts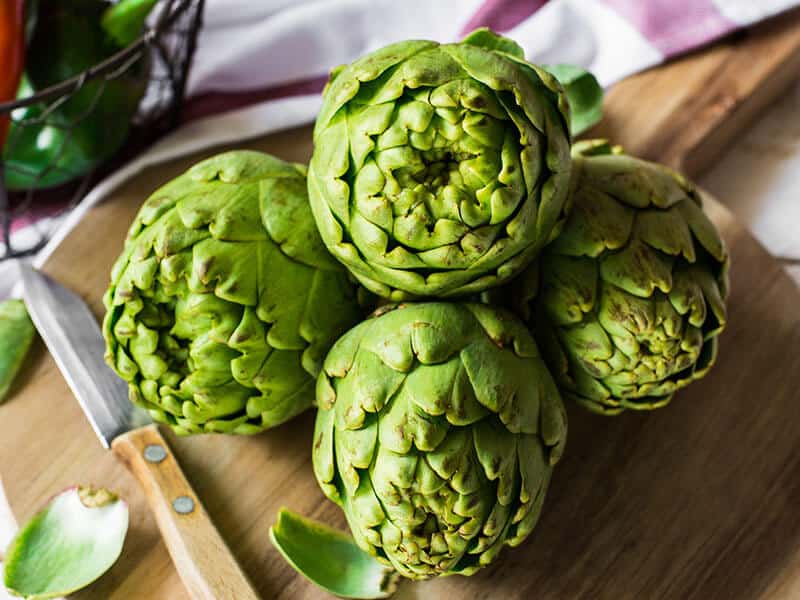 Featuring unique flavor and appealing texture, artichoke hearts are a promising candidate in a place of cremini mushrooms. The best part? They are suitable for different cooking methods such as steaming, boiling, baking, grilling, stuffing, roasting, and braising.
Suppose you're not familiar with artichoke hearts, make sure to choose one which is heavy for its size when lifting by hand. This means they're fresh and taste incredibly good, even in the raw state.
In terms of flavor, it's nutty, mild, firm when having raw, but once cooked, it becomes sweeter and tender. Keep in mind that fresh artichoke hearts have much more flavors than canned ones.
3 Mouth-Watering Cremini Mushroom Recipes
It's time to turn on the heat and cook some delectable cremini mushroom dishes. I hope you have time to try all of the following recipes.
You won't be able to stop eating these roasted cremini mushrooms! Meaty, tender, and juicy, they'll make a mushroom lover infatuated.
This gluten-free, dairy-free, vegetarian roasted cremini mushroom seems to be one of the simplest yet addicting recipes you're going to cook. It clearly brings out the delicious taste of cremini mushrooms a lot.
With garlic and some herbs, it can create a savory, rich and satisfying side dish for your family and friends. This dish can pair well with pasta, risotto, fish, and shrimp dishes, in case you don't know.
Some people even like to toss them in their salad bowls and enjoy them.
Cremini mushroom bacon is an interesting bacon replacement for vegetarian diets or meatless Monday meals.
The most noticeable thing is that they're yummy and totally taste like bacon. To be more specific, they feature a crispy, chewy texture and even smoky, meaty flavor, which you find you can't have enough of.
Cremini mushroom bacon goes well with cooked rice, sandwiches, burgers, pizza, soups, and breakfasts.
To make it more flavorful, you can sprinkle some black pepper and paprika powder over them.
Let's try this homemade mushroom soup, and you won't go back to canned soup anymore. It's straightforward to make and contains many healthy and easy-to-find ingredients.
The star of this recipe is cremini mushrooms, and you will find a lot of them in the soup. They impart their meaty, umami-rich flavor to the dish and make it become hearty and satisfying.
I often cook this creamy soup when I crave some comfort foods after a long working day. They're wholesome, delicious, and make you feel good instantly.
Let's cook this comforting mushroom soup today!
FAQs
Let's run a check on your understanding of cremini mushrooms by reading the following questions and making sure you can answer them all.
The List Goes On And On
From button mushrooms, oyster mushrooms to eggplants, tofu, and zucchini, this list has covered a lot of options that you can use to enhance your dishes related to cremini mushrooms.
Based on your knowledge about cremini mushrooms and their substitutes, I think you're able to find more and more ingredients out there which can fit your specific needs for each recipe at a time.
I'm more than happy to be a person who starts this journey and inspires you to be more creative and flexible when cooking. Don't cancel the entire recipe just because of a missing ingredient.
What do you think? Share with me your cooking experiences in the comment section. I'll try to reach you as soon as possible!
Reference
En.wikipedia.org. 2021. Agaricus bisporus – Wikipedia.
Medicalnewstoday.com. 2021. Eggplant: Health benefits and nutritional information.